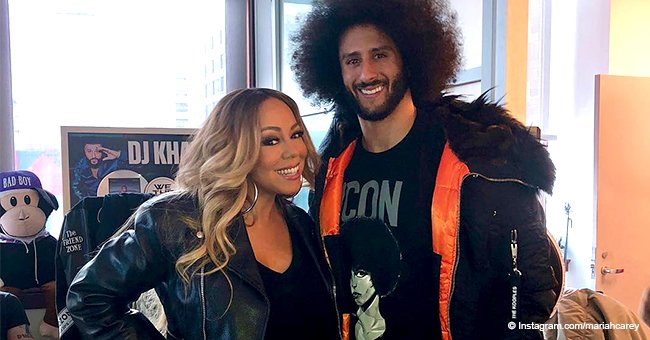 Mariah Carey sparks outrage from MAGA supporters after posing with Colin Kaepernick in pic
Mariah Carey should have proceeded with caution when she posted a photo with Colin Kaepernick. MAGA supporters are livid, prompting them to tune the singer out.
Mariah Carey probably lost a number of supporters for her new album, "Caution" because she posted a photo with Colin Kaepernick.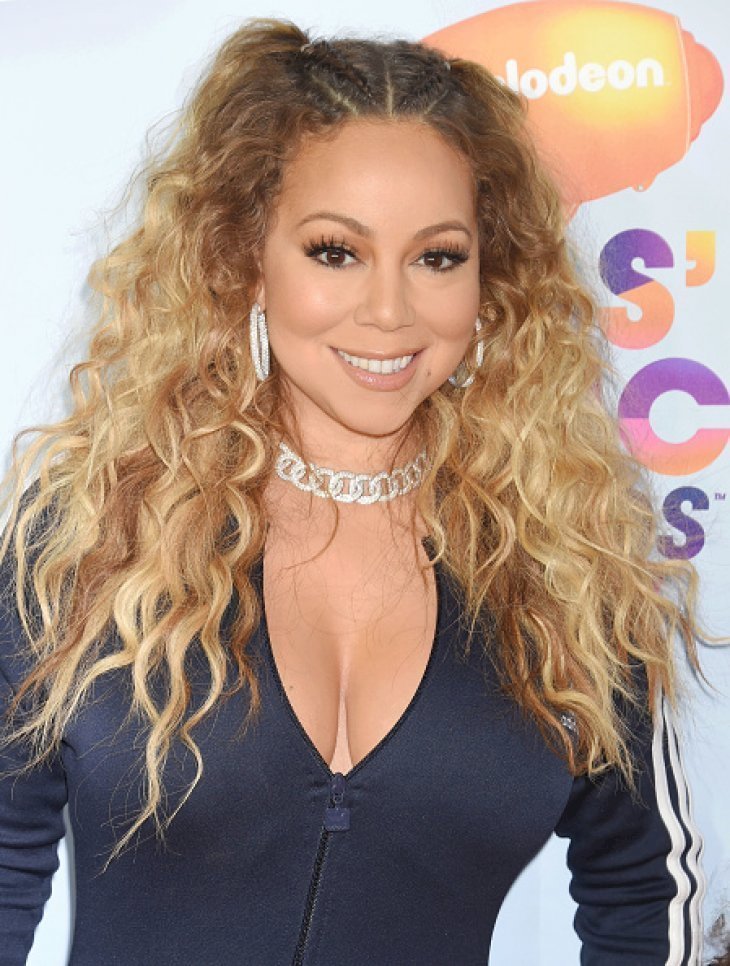 Source: Getty Images
The singer was all smiles and proud of the fact that she met Kaepernick in a photo she recently shared. She was promoting her album at Hot 97 when she ran into the former San Francisco 49ers quarterback. "Such an honor to meet @kaepernick7 today!," she wrote, unaware of the backlash that would later follow.
Kaepernick lost his popularity among conservatives when he "took a knee" during the national anthem in protest of police brutality towards African Americans. He even dragged Nike with him when the shoe brand featured him in a commercial after his famous stunt.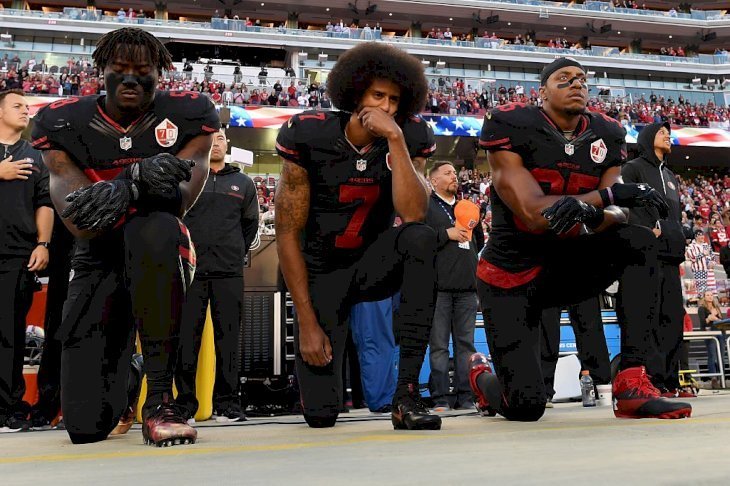 Source: Getty Images
It seems though he found a fan in Mariah who didn't make an effort to hide her support for him. However, this came with a downside for the singer. She earned a thumbs down from of a lot of people on Twitter.
One fan expressed dismay by questioning Mariah's allegiance to the football star.
"im literally one of your biggest fans ever, been going to your concerts for years. I must say this picture really bums me out, @kaepernick7 is no hero, not sure how or why its an honor to meet him. A man that dishonors our policemen, military & most of all this beautiful country is nothing but a hater."
Another user told Mariah he was deleting her from his feed while another also typed "Deleted" and added,
"I thought you were better than that. There goes 20+ of admiration"
"So disappointed in u Mariah, I though u were different than all of celebs supporting that fake nutjob, but guess nobody's perfect…", one fan chimed in.
With the amount of flak Mariah has been receiving, we hope this doesn't affect her latest album released four years after her last.
It would be safe to assume though that fans will soon forget this episode since this is not the first time the singer gained negative attention for a post. In September, she shared a photo with Floyd Mayweather and was bashed for her poor taste in company. The boxing champ is notorious for abusive behavior which doesn't sit well with others.
Mariah's latest social media feed may be viewed by some as distasteful but she's still the woman with a golden voice. Certainly, fans won't easily forget that.
Please fill in your e-mail so we can share with you our top stories!