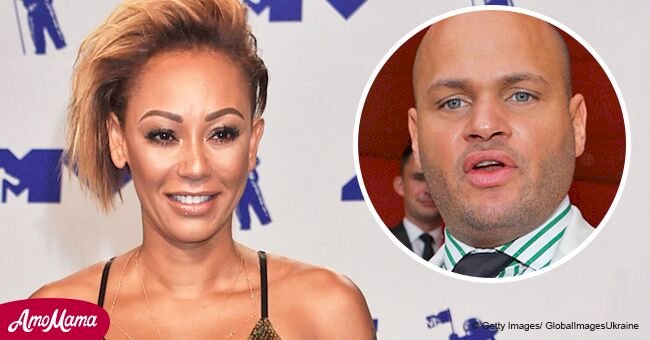 Mel B claims her ex-husband secretly filmed their 'library' of sex tapes while she was drugged
Spice Girl, Mel B is finally opening up about the gory details of her troubled marriage with Stefan Belafonte in her new autobiography called Brutally Honest.
It is well known that Mel B had escaped a particularly abusive relationship when the couple got divorced but she is now letting fans in on the painful details of her marriage to her former manager. Her new book gives some insight into just how dysfunctional their relationship was.
In the book, she opens up about the 64 adult videos her ex-husband compiled without her consent or knowledge. She explains how she was often under the influence of different substances when he videoed her.
She claims that her former husband filmed 64 videos of them together with other women in compromising positions. According to her, while bringing other women into the bedroom was her idea she had no idea he was filming the moments.
He later threatened to release them during the divorce proceedings. In her tell-all memoir, Mel dives into how dark the divorce proceeding became because of his threat.
During the divorce proceedings, she was forced to watch all 64 videos due to legal requirements. The entire ordeal left her feeling "traumatized."
"I have no issues with my sexuality. I've been in relationships with men and women. I don't think it's shameful to like sex, I don't think it's shameful to experiment — as long as it is all consensual — and I believe women can enjoy and initiate sex just as much (if not a whole lot more) than men." ~ Mel B explained.
She also touches on the restraining order she had taken out against her ex-husband. She had taken the order out after police were called to the home for a domestic disturbance and ended up arresting Belafonte.
The incident unfolded in front of their youngest daughter and Mel had tried to get the restraining order extended to bar Belafonte from their children but the request was denied. Belafonte later accused Mel of brainwashing their daughter.
Later on, in the book, Mel dives into her mental and physical health during her marriage and divorce. She details her drug use, suicide attempts, and panic attacks.
Mel revealed that she had attempted to commit suicide just before The X Factor's final in 2014. She detailed how she realized she did not want to die and tried to save herself at the last minute.
"I was a sad, pathetic person. I was out of control," she wrote.
During the course of the book, Mel talks about her various drug addictions and how they destroyed parts of her. She also opens up about the various abuses she suffered in her marriage and how it added fuel to her destructive behavior.
"Behind the glitter of fame, I felt emotionally battered, estranged from my family. I felt ugly and detested by the very man who once promised to love and protect me, my husband and my manager, Stephen." ~ Mel B
Please fill in your e-mail so we can share with you our top stories!