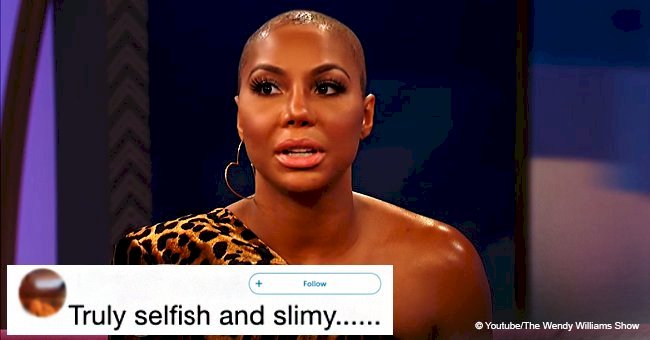 Tamar Braxton slammed after allegedly refusing to return to stage play because she's hungry
Tamar Braxton has come under fire after several reports made the headlines, claiming she abandoned her role in a stage play because her food wasn't delivered.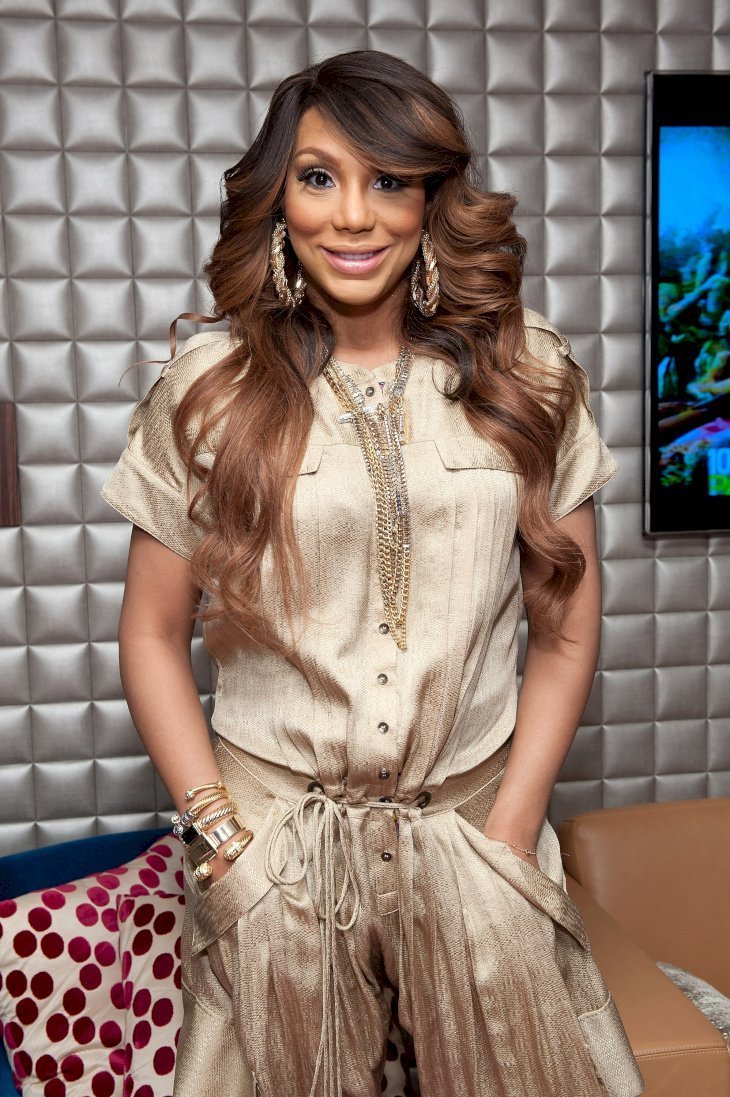 Getty Images
Since October, Braxton has been touring with rapper, Snoop Dogg for his autobiographical musical stage play "Redemption of a Dogg." On Sunday, November 11, the tour train stopped at Warner Theatre in Washington D.C, but fans that came to see the play were in for more than they expected.
Getty Images
According to Washington Post, it all started during the intermission that was supposed to last 15 minutes but ended up dragging for over an hour.
Then, when the play resumed, the audience was surprised to see another actor playing Braxton's lead role. The play's writer/director, Je'Caryous Johnson came onstage after the show and only told the fans that Braxton couldn't return to the performance because she had an emergency that kept her away.
DISAPPOINTING FANS
A disappointed fan took to Twitter to express how she felt at not seeing Tamar.
"#RedemptionOfADogg Feeling robbed!!! Seeing all these dope reviews of the show online. @TamarBraxtonHer left at the beginning of the show!! @SnoopDogg and the cast did their thing but there was an obvious hole. I guess better luck next time? #wherestamar #superdisappointed"
WEIGHTY ALLEGATIONS
Meanwhile, a source told The Jasmine Brand that Tamar's disappearance is connected to a failed food delivery. The "Love & War" singer is alleged to have gotten hysterical after security did not allow one of her friends to deliver food to her backstage, when in fact, it was Tamar who did not secure a backstage pass for the friend.
"This isn't my first rodeo as it pertains to live theater, but I've never, ever seen anyone quit over something like this and disappoint their fans this way. She was completely hysterical and totally out of control. She kept screaming, She's not here for this. Then saying, 'I'm so sick of this s**t.' Then she said, 'you can do this damn show without her,' again, addressing herself in the third person."
Braxton is yet to respond to the allegations, but only a week ago, she spoke excitedly about playing the role of Angel in the musical.
SHE LOVES PLAYING ANGEL
Braxton told Rolling Out she has no problem reconciling her "tough chic" personality with her character in the play.
"I feel as if God places our angels around us who can identify with us. This is who I am in the play to Snoop. Because he's tough, he's got sass to him, he's funny, he's also smart, and he's also talented. We're like parallel to each other in this play."
MORE BACKLASH
Meanwhile, Braxton seems to have a lot going on with not only Snoop Dogg, but also his wife, Shante Broadus. Last month, the "Braxton Family Values" star received backlash after she popped into Shante's comments on a birthday post for Monica Brown.
Monica and Braxton are rumored to be feuding, and Braxton left behind the comment:
"Sheon like me for whatever but I love her and her movement #strongchicksunite"
Social media users came for her, calling her childish and suggesting she should have kept quiet. Shante also did not respond to that episode, and this time, we can only wait and see if Snoop will react.
Please fill in your e-mail so we can share with you our top stories!