J. Lo flaunts curves in drop-waist pants showing her high-cut thong peeping out the top in new pics
Jennifer Lopez delivers another cutting-edge fashion statement and it's taking the headlines by storm. Spotted on the set of her upcoming music video, the singer dares to bare as she wears a high-cut thong peeping out of her low-waist pants.
Heads turned recently when Lopez donned a Natasha Zinko creation that explores the boundaries of style. The gray colored tweed pants she wore had a wide leg and low waist revealing a thong that appeared to be sewn to it. The skimpy underwear matched the pants' material and sat high above the singer's waist providing a sexy vibe to the ensemble. Lopez matched it with a cropped white top exposing more of her skin that already revealed itself on the hips.  
THE VERSACE DRESS THAT STARTED IT ALL 
When it comes to fashion, Lopez is never one to veer away from the edge. In fact, she's made a lot of choices that treaded on dangerous waters. Who can ever forget the Versace dress she wore at the 2000 Grammys, one of her more daring dresses to date. The sheer floral number had a deep V neckline that exposed most of her braless torso. The dress catapulted her to a style star of a different level –one who isn't afraid to make bold choices.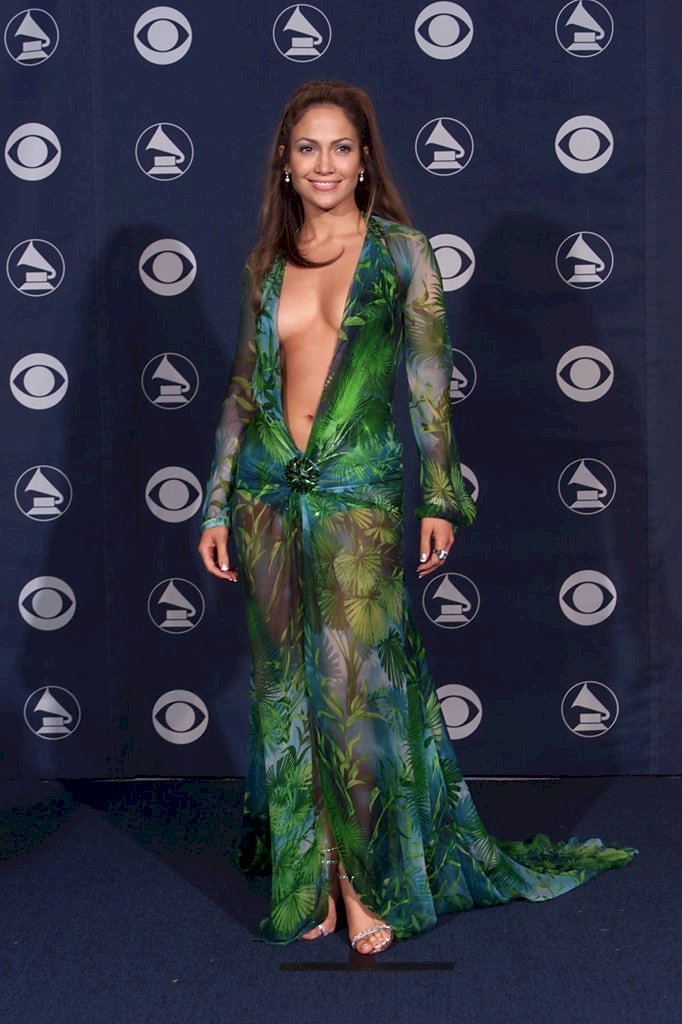 BOLDER THAN EVER
Just recently, Lopez pushed the limit when she appeared half naked on the December cover of In Style Magazine. She wore a racy green Versace dress that showcased half of her naked body, the most she's probably ever bared in her history of revealing outfits. The singer tells the publication it is common in her family to glorify their curves, and that she certainly did in her latest cover.  
GLORIOUS CURVES
The singer likewise glorified her curves in a recent photo where she dons a tiny bikini and leaves little to the imagination. The yellow swimsuit flaunted her curves as she teased the audience with her sensual pose. The photo was a teaser for her music video for her single, "Teguste." 
Indeed, Jennifer isn't afraid to break barriers when it comes to her style. Much like her newly released single for her film "Second Act", her range is "Limitless."