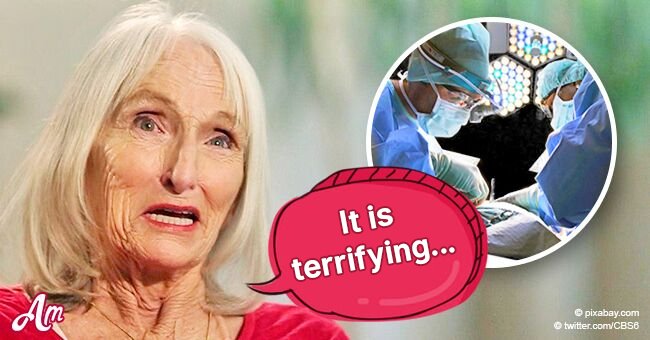 Woman, 73, has both healthy kidneys removed after being misdiagnosed with cancer
Linda Woolley's life will never be the same after doctors at the University of Colorado Hospital unnecessarily removed both of her kidneys over a wrongful cancer diagnosis. She is considering a lawsuit.
The 73-year-old grandmother from Englewood, Colorado has become dependent on three weekly four-hour-long dialysis treatment sessions to stay alive until she can be eligible for a transplant, as Fox31 reported.
Back in May, doctors at the aforementioned medical facility performed surgery on Woolley to remove her kidneys by mistake after a March biopsy showed no evidence of cancer.
Woolley entered the operating room with two healthy kidneys and was left in such a poor condition that she can't even add her name to the US kidney transplant list. Read more on our Twitter account @amomama_usa
"My life was totally changed. Dialysis is no picnic no matter how used to it you get, it robs you of your life."
-Linda Woolley, Fox31, November 15, 2018.
After a second biopsy was conducted following the organs' removal, "no evidence of carcinoma" as found. Now, thanks to her doctor's recklessness, she needs at least one new kidney.
"I feel like they owe me a kidney, that's for sure," says Woolley, who has to wait to be healthy enough to enter the average seven-year-long queue for a transplant and has not even gotten an apology from the hospital.
"It is terrifying because you have no choice when you go into a hospital. You trust that you're going to be taken care of," added Woolley, who is not even acknowledged as a former patient by the medical center.
Attorney Jim Leventhal is representing Woolley in a possible lawsuit against the University of Chicago Hospital.
A spokeswoman for the hospital was contacted by Fox31 to ask for clarification on the matter and her sole answer was: "I don't have any information for you about this."
As outrageous as this case is, it is not something unheard of. Another patient had one of his kidneys removed by mistake only two years before Woolley's became a victim of medical malpractice.
After Pacheco sued the Florida hospital where the surgery took place, a monetary agreement was reached, but the surgeon ever admitted his responsibility in what happened.
Please fill in your e-mail so we can share with you our top stories!