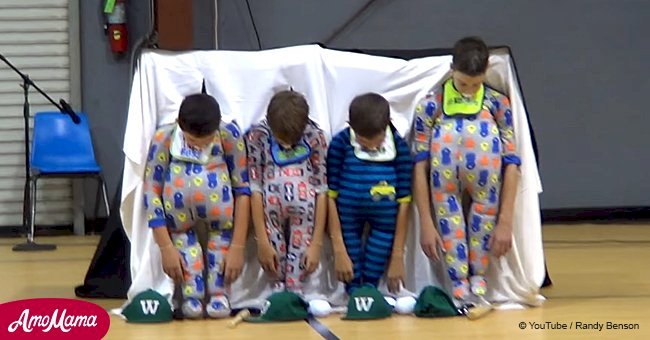 Fifth grade boys steal the spotlight at a school talent show with their hilarious performance

Four brilliant fifth-graders blow their school with a stunning talent show performance in the video below.
School talent shows have a way of surprising audiences with how talented students in the school can be. This school was no different.
While most students opt for singing and dancing, this talented group of boys, chose to do a brilliant comedy show for their talent contest. The four fifth graders put on a hilarious display that left everyone in stitches.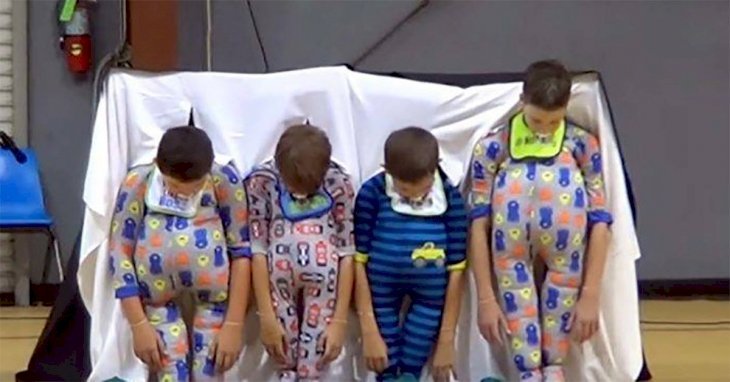 Youtube
Read more on our Twitter account @amomama_usa.
The show started with the entire school, New Braunfels Christian Academy, sitting in the gym. A teacher announced the boys and a giant black cloth was pulled away to reveal the boys dressed up in puppet-like costumes of babies wearing bibs and onesies.
The hilarious costumes were completed with pacifiers in each boys' mouth. They then began their comedic skit with a well-timed dance to Taylor Swift's "Shake It Off."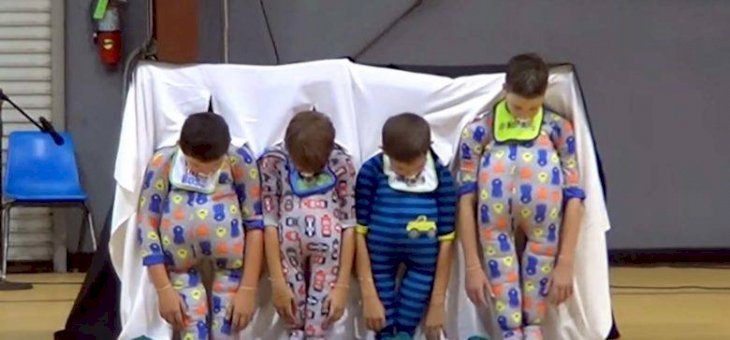 Youtube
The school went wild as the boys moved their costumes in sync to the song. They then worked through a few other songs including Carl Douglas' "Kung fu Fighting" and "YMCA."
All four boys clearly practiced for weeks in advance. Their dance was well thought out, matched the music and was perfectly in sync.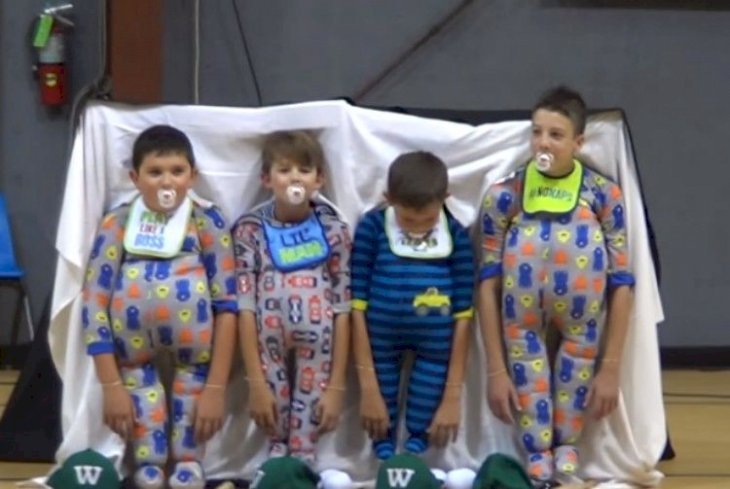 Youtube
To supplement their comedic moves the boys also used sunglasses and baseball caps. Overall they created an unforgettable show.
The entire performance was caught on video and posted to youtube where it went viral. The video nor has 9 609 007 views and 38 000 likes.
Shocked fans took to the comments section to tell the boys how talented they are. Many users loved the comedic aspect while others were simply blown away by the synchronization the boys managed to achieve.

Youtube
In a similar story, four high school drummers named Nigel, Dylan, Matt, Elias, and Jordan won the Talent Show at Lake Howell High School after they put on a brilliant performance with just one week of practice.
Please fill in your e-mail so we can share with you our top stories!