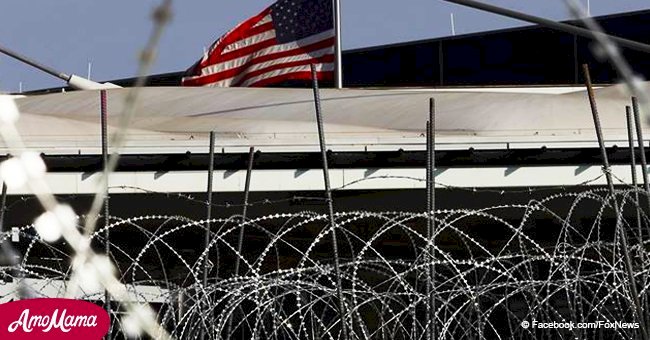 Department of Homeland Security reports +500 criminals traveled with caravan to the U.S. border
The Department of Homeland Security confirmed fears of criminal migrants entering the U.S. They claim over 500 are present in a caravan on the border.
On Monday, homeland security officials had a conference call with the media and gave alarming news. Officials said over 500 criminals were in a caravan on the Mexican side of the San Diego border crossing, according to Fox News.
They claim that the presence of women and children at the forefront was intentionally done to gain the sympathy of U.S. citizens through the media.
Follow us on Twitter for more @amomama.
Meanwhile, homeland security asserted that "most of the caravan members are not women and children." Rather, it consists of adult and teen males, officials say.
During the conference, one reporter inquired about the government's plans to keep asylum-seekers in Mexico while reviewing their claims.
One official responded:
"All legal options are on the table and we have been negotiating with all our partners in central America with ways to deal with the caravan."
Central American authorities reported that 4,841 registered migrants were in a Tijuana shelter recently. There were forced to stop there due to risks of danger as well as cold weather.
Yet according to Homeland Security officials, the San Ysidro border crossing near Tijuana, Mexico, already has 6,000 people awaiting processing.
This group, like those to come, may have to face up to six months of waiting for legal entry into America.
Honduras man Lenin Herrera Batres, 20, told the New York Times:
"We have to wait - for how long? We don't have the money to stay here for one month, two months."
And 24-year-old José Adan Núñez was resilient:
"If I die on the way, at least I will have fought for something."
Some members of other caravans are not making the situation any easier. The U.S. Border Patrol shut down all the northbound lanes located at the San Ysidro Port of Entry on Monday morning.
Kirstjen Neilson, Homeland Security Security, said:
"Unfortunately, some members of the caravan are purposely causing disruptions at our border ports of entry. There is a legal and illegal way to enter the U.S. We have deployed additional forces to protect our border."
So far, 100 asylum claims for the U.S. are being processed daily at Tijuana. The city's mayor, Juan Manuel Gastélum seems averse to taking in the people, having called them "bums."
He is seeking to determine the need for a referendum on whether the arrivals should or should not stay in Tijuana. The immigrants' waiting time may also be six months in that area.
Some, however, are insistent on reaching the U.S. So much so that some Central Americans have demanded bus service to arrive at the border.
The travelers requested around 30 trucks to get from Mexico City to the US border. Their journey, they say, would be too perilous without the assistance. About 600 miles stand between them and the nearest border at McAllen, Texas.
President Donald Trump has called out the caravan migrants as criminals in recent months. He further sent out thousands of soldiers to thwart what he considers a possible invasion.
The president threatened armed retaliation to any attack from the migrants, even if it's throwing stones. With the alleged presence of 500 criminals nearby, the nation anticipates what might happen if Trump's warnings are followed through.
Please fill in your e-mail so we can share with you our top stories!