Carmelo Anthony's alleged baby mama heats up talk about daughter's resemblance to basketball star in pics
Mia Angel, the woman who allegedly had a daughter with NBA player Carmelo Anthony, has been uploading photos on her toddler to social media showing the resemblance to her alleged father.
One of the posts the woman uploaded portrayed the girl, named Genesis Harlo Anthony, wearing an oversized winter coat and white shoes while posing for the camera just as any model would.
Another one showed the girl with a grey sweater and a white beanie smiling at the camera. The highlight of that post was her little front teeth as they were just coming out.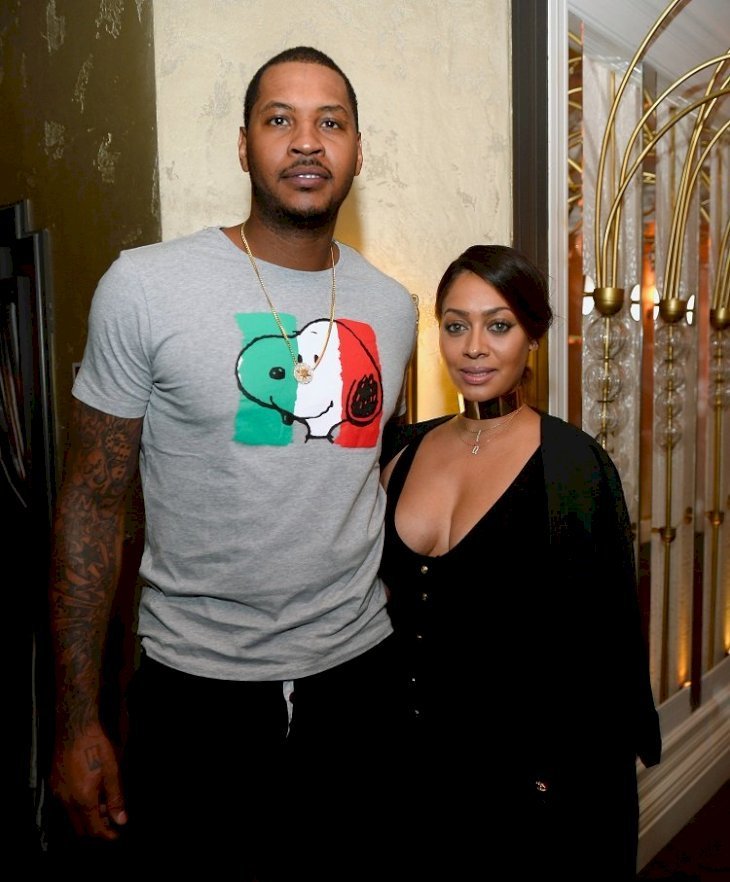 A BEAUTIFUL YOUNG LADY
The toddler, who turned one year old in August, appeared wearing a pink outfit and white shoes in a third post Mia shared. The proud mother has not stopped sharing pics of the girl on social media.
PEOPLE COMPARE HER TO CARMELO
Most of the followers who write their thoughts on social media agreed that Genesis looks just like Carmelo's mini-me and that it was heartbreaking knowing that the NBA star does not pay attention to her.
While the majority of Mia's followers share nothing but good wishes and positive messages, a couple of them have sent negativity to her, something that she has endured.
MIA DEFENDING HER DAUGHTER
However, when those people chose to attack Genesis, the brave mother couldn't stand it anymore, so she took to her Instagram story to blast her haters.
"Calling me out of my name and disrespecting me is one thing, i can handle that-- that's water under the bridge, but calling my daughter disrespectful names like a 'bastard child' and telling me [expletive] that baby' all in my DM's is crossing the line. her father may not defend her, but I will til' the end [sic]," admitted Mia.
CARMELO'S POSITION
As Atlanta Black Star reported, Carmelo has not addressed the baby rumors since they began, and he reportedly has not visited her in months. When it was revealed that he cheated on La La Anthony, their marriage deteriorated.
HE AND LA LA'S CURRENT RELATIONSHIP
Thankfully for the couple, they managed to work things out, and everything suggests that they are back together. "We're good. I mean, we've been together for a really long time, so we're figuring out how to make it work, what is best for Kiyan and what is best for us," La La told People.
Apart from that, La La said that her priority was her son and that she would do whatever to ensure that he is "healthy and happy," something that Carmelo would do, too.
"[He feels everything] is totally, totally normal. We made a commitment to create an environment, so he is happy and smiling and laughing [sic]," finished La La.