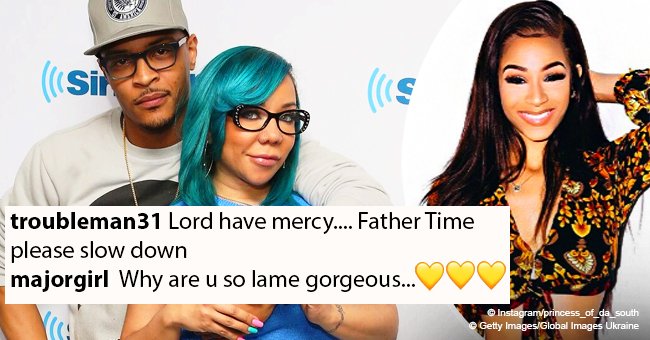 Tiny & T.I. have a meltdown on social media over new photos of their model teen daughter Deyjah
T.I's grown up daughter Deyjah Harris is stunning fans all over social media with her beauty. In one of her recent pics, the teenager flaunted her tiny waist in a colorful outfit, earning a hilarious reaction for her father, and her stepmother, Tiny Harris.
Deyjah Harris is no longer the shy little girl that people saw growing up on "T.I & Tiny: The Family Hustle." The 17-year-old, daughter of T.I and former girlfriend Ms. Niko, has become a gorgeous and smart lady, and fans are constantly overwhelmed at how fast time has passed for her.
And they're not the only ones.
"Lord have mercy…Father time, please slow down."
STARTING A MODELING CAREER
Deyjah has been promoting several fashion brands on her Instagram account in the past months, and in one of her most recent modeling pics, she rocked a long-sleeved crop top and a matching skirt that not only hugged her curves but also put her midriff and tiny waist on display.
In the pic, Harris is flaunting a strong makeup that enhanced her facial features and resting her left arm over her head as she stares straight to the camera with a serious but enchanting look on her face.
FANS' AND PARENTS REACTIONS
Fans immediately took over her comment section to praise her beauty and her fashion style, with most of them also mentioning T.I and Tiny to congratulate them for raising such a gorgeous, smart and classy girl.
"@kikisymone12: @troubleman31 she grew up too fast, but she is so beautiful."
"@annie_libraborn: Perfect blend of your mother and father."
"@from_elegance: @troubleman31 She's beautiful, great job raising a true Princess. She seems to be very respectful and poised."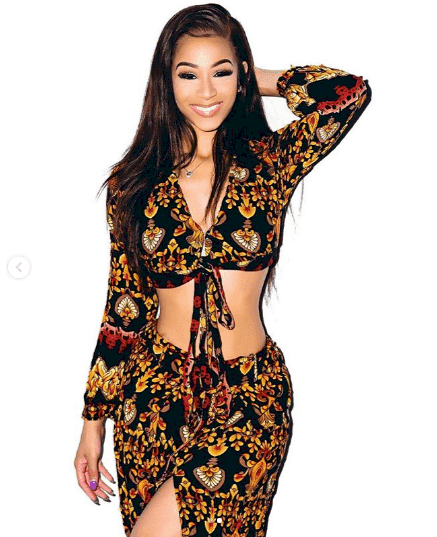 Source: Instagram/princess_of_da_south
It didn't take long for the rapper and his wife to see what the fuss was all about, and they had a meltdown after seeing the pic, leaving their comments on Deyjah's pic that reveals they're as overwhelmed as the rest of the world by how fast is the Deyjah growing up.
"Lord have mercy…Father time, please slow down," wrote the rapper, and Tiny Harris added: "Why are u so damn gorgeous…"

Source: Instagram/princess_of_da_south
NOT ONLY BEAUTY BUT ALSO BRAINS
Deyjah recently graduated from high school, and she's known for being a thoughtful, articulated girl that, according to her stepsister Zonnique Pullins, can fight back if she needs to. She has practiced all of her life with her brothers.
When she reached her 1 million of followers on Instagram, Deyjah dedicated a lengthy post to thank people for being part of her community, dropping some encouraging words for them in the process.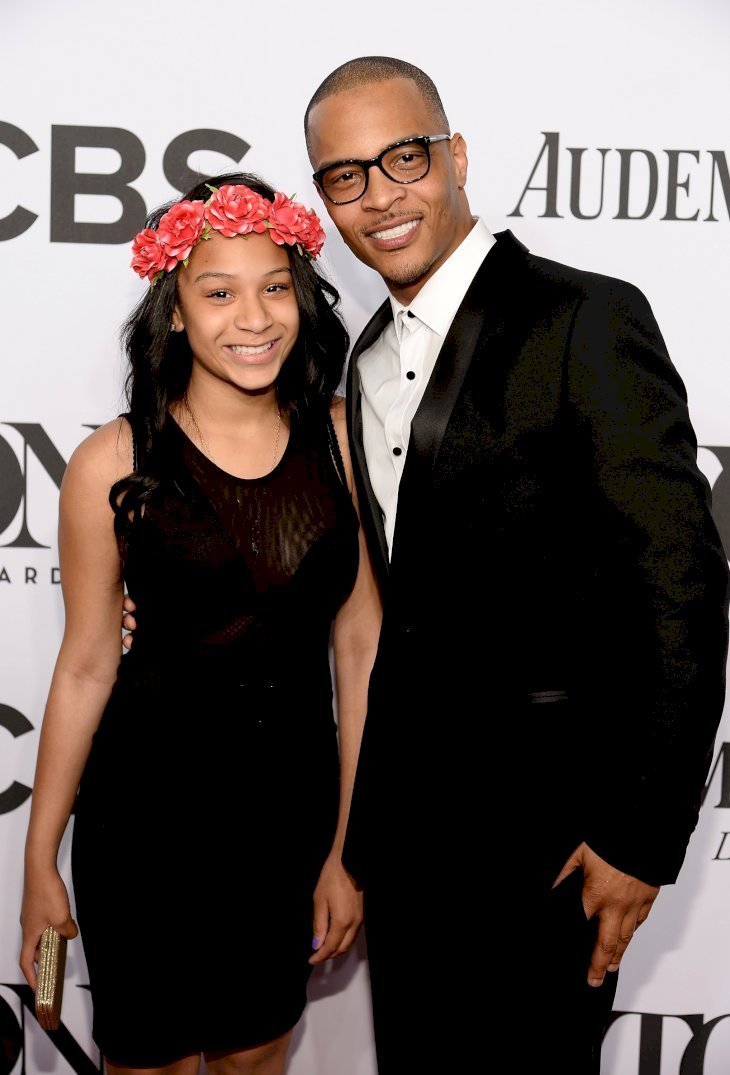 Source: GettyImages/Global Images of Ukraine
"There is nothing that any of you cannot do, be, or have and please, don't allow anyone to convince you otherwise," she wrote. And continued:
"If any of you are currently dealing with something, please remain patient (trust God, His timing, His plan for you, etc.) and be aware of the fact that whatever it is you're dealing with, it's shaping and molding you into the individual you were created and designed to be."
Deyjah is currently starring on "T.I. & Tiny: Family & Friends Hustle" alongside her father T.I, her stepmother Tiny Harris and her siblings, Domani, Messiah, King, Major, Heiress and Zonnique.
Please fill in your e-mail so we can share with you our top stories!