Sixth-grader becomes famous for her 'bored face' while meeting Melania Trump
Last month, First Lady Melania Trump hosted students from the Digital Pioneers Academy in the White House movie theater to watch the film "Wonder," as part of her "Be Best" anti-bullying initiative. And one girl earned nationwide attention for her lack of enthusiasm in meeting Trump.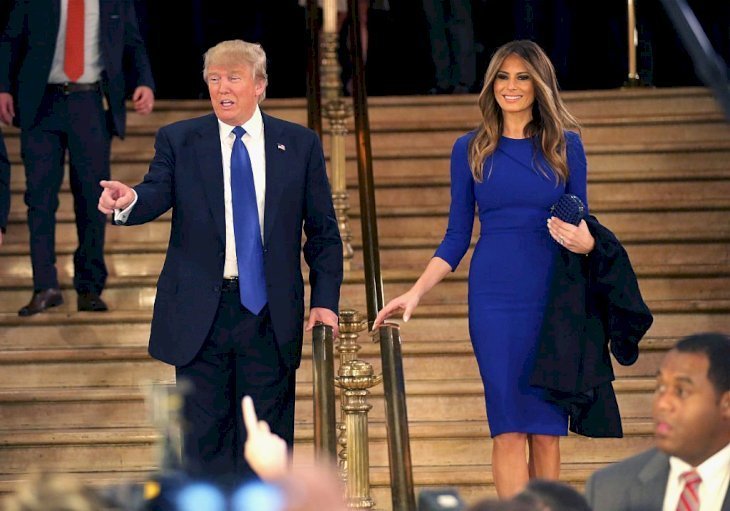 Melania Trump welcomed 30 sixth grade students and their teachers from the D.C charter school Digital Pioneers Academy for a special movie screening, as part of her activities to celebrate Bullying Prevention Month last October.
U.S. Secretary of Education Betsy DeVos accompanied the first lady, and both ladies offered the eager students presidential popcorn and M&Ms before taking the sits front and center to watch the film with the children.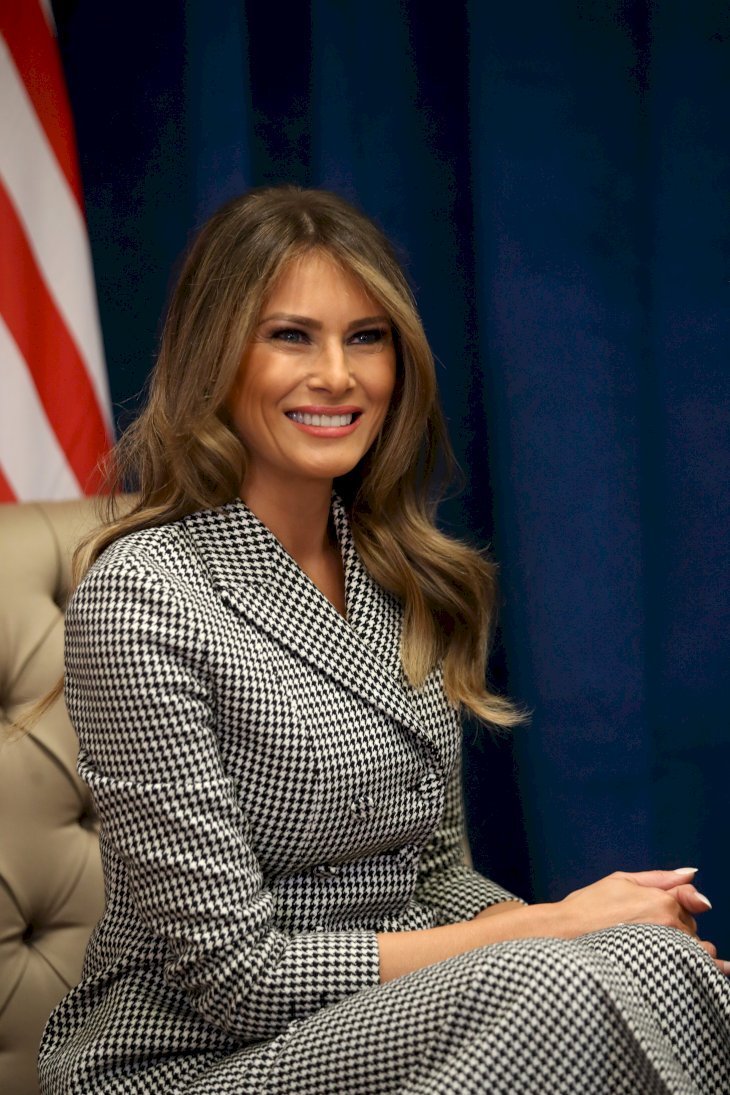 The group watched the 2017 film "Wonder," starring Julia Roberts and Owen Wilson. The movie is about a boy with Treacher Collins syndrome, a condition that causes facial deformities, that gets bullied at school.
According to a spokesperson for Trump, the movie was chosen because it fits with the message from the "Be Best" campaign, which encourages children and adults to "choose their words wisely and speak with respect and compassion."
They added:
"The movie celebrates October's National Bullying Prevention Month by highlighting the importance of choosing kindness — a core belief of Mrs. Trump's Be Best campaign."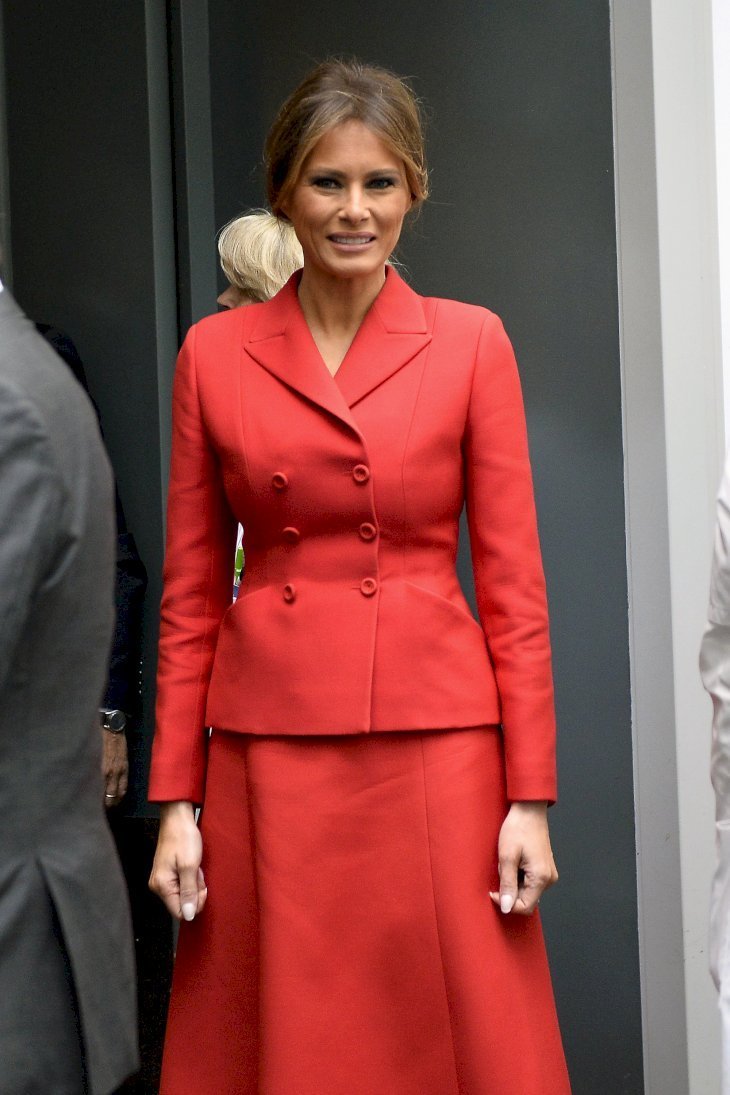 THE GIRL THAT STOLE THE SHOW
After the screening, Trump took to social media with images of the event. But instead of the initiative being the focus, internet users noticed something odd in one of the photos.
Thank you to the students & teachers from @DPApcs who joined me & @BetsyDeVosED to watch the movie #Wonder in the @WhiteHouse theater today. What a wonderful message! #BeBest #BullyingPreventionMonth #ChooseKind pic.twitter.com/rdGjOfcnCm

— Melania Trump 45 Archived (@FLOTUS45) October 24, 2018
One girl stood out from the rest of her classmates because of her attitude. She was photographed starring straight at the camera, arms crossed defiantly, and a bored expression on her face.
😂😂😂 pic.twitter.com/EjYXJJUqoB

— Cassi (@cscates91) October 24, 2018
It's not clear if the girl intended to come across as nonchalant as she did, but people all over social media loved her stance and felt identified with her.
Shorty in the middle with her arms crossed is a whole mood https://t.co/3zwkT3hUoz

— Matthew A. Cherry (@MatthewACherry) October 24, 2018
On Instagram, New York Times columnist Charles Blow wrote:
"This little girl with her arms folded is all of our spirit animals… lol. #IReallyDontCareDoYou #BeBest…"
"you ain't about to USE me for this..." #makemommaproud

— Rosalin (@IamRosalin) October 24, 2018
His hashtag was referencing Trump's famous Zara jacket which she wore in June with the words "I really don't care, do u." She was criticized at the time for wearing the jacket to visit children separated from their families at the Mexico border.
The shelter she visited was housing 55 children that had been taken from their parents. The first lady's surprise visit was meant to underline her compassion for children. Instead, her visit was overshadowed by her choice of jacket.
ANOTHER GIRL GOES VIRAL FOR A REACTION TO A POLITICIAN
A student from Bristol turned into the next political meme of the year after she was caught on camera rolling her eyes hard while listening to a Brexit debate on Channel 4 titled "What The Nation Really Thinks."
Harriet Ellis, 21, a student from the University of Birmingham, was in the frame right behind UK Independence Party member Nigel Farage. The man was speaking on behalf of Leave Means Leave, and described what he called "Remainers Brexit."
We are, in a very real sense, all Harriet. https://t.co/xRMdhZMrrf

— Karen Buck (@KarenPBuckMP) November 6, 2018
It was in that moment that Ellis executed her epic eye roll, going viral as people praised her for not containing her emotions to what was being said.
However, people assumed the girl was part of the Remainers side, but surprisingly, she told Grazia Daily that she voted for Brexit. She was just annoyed at Farage's words. "Anything he says merits an eye-roll," she stated. And continued:
"But he was saying that we've now got a Remainer Brexit which just confused me because we definitely haven't. Remainers definitely aren't happy. Theresa May's trying her hardest to make a Brexit that works for the people that voted for it."
I want this woman to be positioned behind Nigel Farage in every TV appearance from now on. Her awesome eyeroll speaks for the many, not the few! #C4Brexit #eyerollhero https://t.co/8bsvaiAq8o

— Sasha Morton 💙 (@MissSashaMorton) November 5, 2018
She stated that this should teach people not to assume that much just from one facial expression.