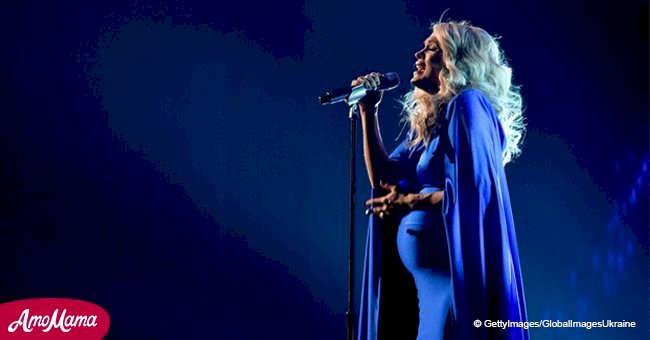 Carrie Underwood shares news about the expected birth date of baby №2
Carrie Underwood and her husband Mike Fisher will grow into a family four in the new year. Fans have just learned how soon that will happen.
The famous country singer announced that she is pregnant for the second time back in August. She and husband Mike wed in 2010. They already have three-year-old son Isaiah.
Now, they are excited to give their firstborn a brother. Carrie, 35, revealed the gender of the upcoming baby in mid-November.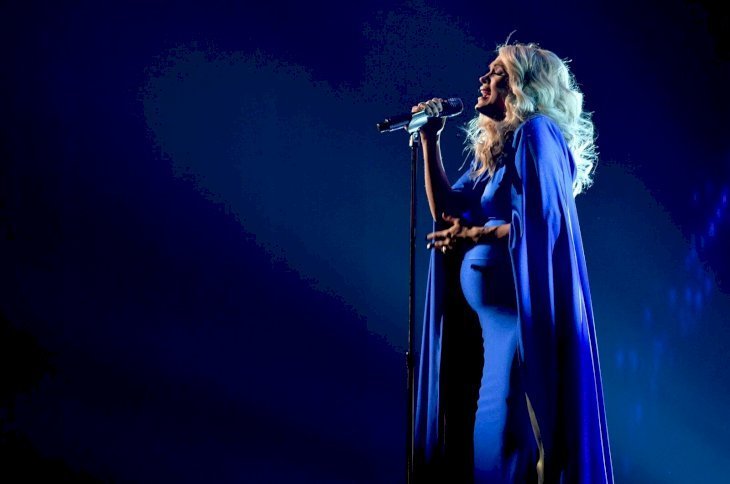 Source: Getty Images
Co-host Brad Paisley helped her announce the news at the Country Music Awards. He had the singer choose between famous country couples.
When it came down to Waylon Jennings and Willie Nelson, Carrie obliged and described the new baby as "a Willie."
At the time she told the media backstage:
"It took us a while to get here … I'm gonna cry again. [I'm] just so thankful … to find out Isaiah's gonna have a baby brother. It was just great news. We're excited."
Carrie's relief was in reference to the three miscarriages she went through within two years. She opened up about the devastating experiences on CBS Sunday Morning in September.
The "Cry Pretty" singer received tons of congratulations and well-wishes for her second pregnancy. She even received a babysitting offer from country singer friends.
Taylor Dye, one half of the Maddie & Tae duo, not only "offered to babysit" for Carrie. According to US Weekly, they will be well-prepared for the newborn since they know just when he is due to arrive.
It will be in "January," Dye said.
This will give Carrie enough time to bond before the Cry Pretty Tour 360 set to start in May 2019. Groups Maddie & Tae, as well as Runaway June, are slotted to open for the "Love Wins" singer.
So far, Carrie's pregnancy is going well, but it's different from her first. She spoke to Entertainment Tonight Online about the experience.
"It's definitely different than the first time. When they say every pregnancy is different, it really is. Just different symptoms."
Although she enjoys every second of it, this one is "just a little harder" on her body. Regardless, Carries continues to squeeze that body "into whatever dresses [she] can squeeze [herself] into."
Meanwhile, fans eagerly await more details about the new baby. But Carries insists on holding back what the name will be. All we can do for now is wish her continued health and a future safe delivery.
Please fill in your e-mail so we can share with you our top stories!