Carrie Underwood gets honest about her second pregnancy
The 35-year-old singer and songwriter Carrie Underwood is expecting her second child with husband, Mike Fisher.
In a recent exclusive interview with Entertainment Tonight Online, Underwood said she enjoys every second of it, but it's harder this time around.
"It's definitely different than the first time. When they say every pregnancy is different, it really is. Just different symptoms."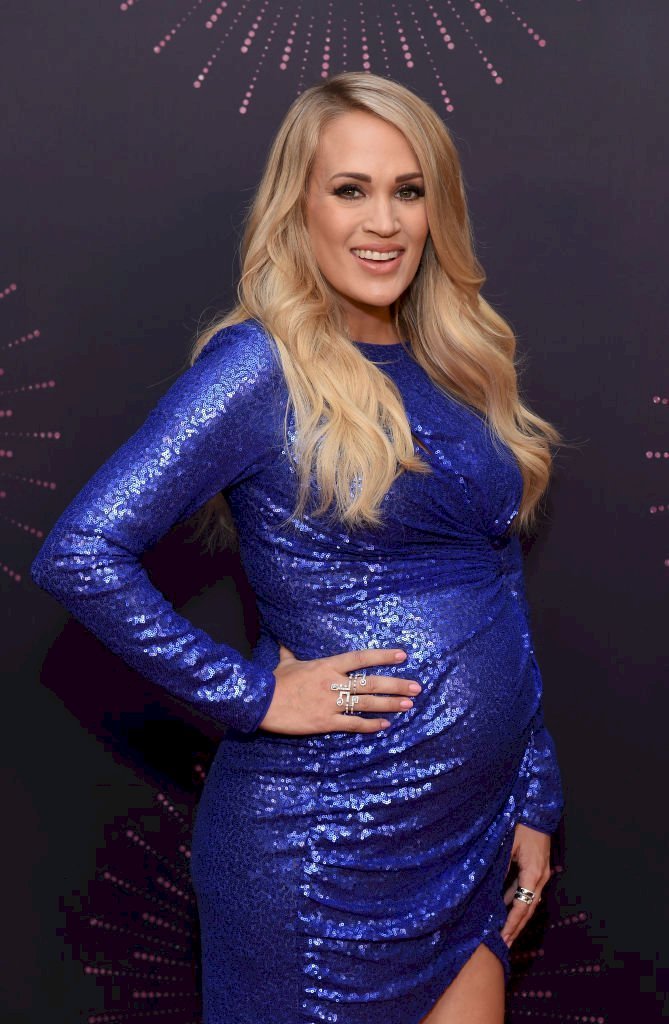 Source: Getty Images
She added that the second pregnancy is "just a little harder on [her] body for some reason, but that it's been a good experience thus far. Underwood joked:
"I'm squeezing myself into whatever dresses I can squeeze myself into."
The couple is looking forward to welcoming the young tot and has already chosen a name. However, they would prefer to keep it private for the time being.
The star revealed back in September that she had three miscarriages during the past two years. She fell pregnant twice but said it "didn't work out."
With this pregnancy, she believed that God heard her prayers. When she went for a checkup, she expected doctors to "confirm another miscarriage."
She added: "And they told me everything was great! 'He heard me.'"
Underwood announced the pregnancy by sharing a three-slide post with her 7.6 million Instagram followers back in August.
In the first slide, she discusses her "Cry Pretty 360 Tour." The first video clip of the three-slide post contained details of her upcoming tour.
In the second clip, Underwood explained that the tour is scheduled for 2019 because she and husband Mike Fisher are "excited to be adding another little fish to our pond."
The camera then zoomed out to show Underwood sitting on a couch with pink balloons spelling out the word "baby" behind her.
Underwood was dressed in pink while sitting on a pink couch with pink curtains in the background and fans are taking it a subtle clue that the singer is expecting a baby girl.
The couple welcomed their first son, Isaiah, back in 2015.
Please fill in your e-mail so we can share with you our top stories!