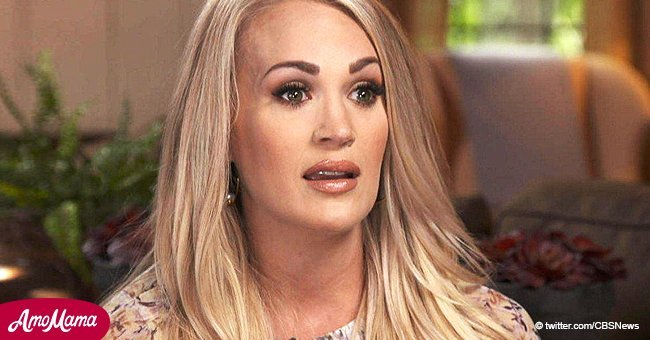 Pregnant Carrie Underwood reveals she has suffered 3 miscarriages over the last 2 years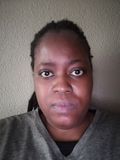 Last month, country star Carrie Underwood had a candid interview with Tracy Smith for "CBS Sunday Morning: For The Record." There she opened up about going through three miscarriages.
She revealed that two of her miscarriages occurred last year while the last one happened this year. The singer is now finally expecting baby number two.
Carrie Underwood, 35, is a country singer who is famous for her latest single and album called "Cry Pretty." She is married to retired NHL hockey player Mike Fisher, 38.
The two have a son named Isaiah, 3. Now that Underwood is expecting her second child, she opened up about her struggles to get pregnant that began last year.
For more on this story go to our Twitter account @amomama_usa. When asked by Tracy Smith for "CBS Sunday Morning" about the song "Cry Pretty," Underwood became emotional.
The musician had informed her fans that she'd wanted to get the title track right because "It speaks to a lot of things that have happened in this past year."
Smith asked her what she meant by that. That's when Underwood confessed that 2017 hadn't gone the way she'd imagined.
"I'd kind of planned that 2017 was, you know, going to be the year that I work on new music, and I have a baby. We got pregnant early 2017, and didn't work out," the star shared.
At first, she took the initial miscarriage with a pinch of salt.
"Okay, God, we know this is, just wasn't Your timing. And that is all right. We will bounce back and figure our way through it," the singer said.
Then the couple of eight years got pregnant again in the spring but had their second miscarriage. Their last one occurred early this year.
That's when she came up with the title track that spoke about having to put on a happy face while going through trials. When Underwood got pregnant for the fourth time, she got mad with God because she anticipated another miscarriage.
"Mike was away just for the evening, and I texted him, and I was like, 'I don't really want to be alone, so I'm just gonna go snuggle with Isaiah.' And I don't know how I didn't wake him up, but I was just sobbing," Underwood said.
Allowing her rage to bubble over, she asked God why she kept getting pregnant if she wasn't supposed to have another child. The following week when she went to see the doctor; she and her husband were told everything was perfect.
On August 8, Underwood announced on Instagram that she was expecting. The singer had actually planned to keep her second baby a secret for a bit longer, but then her baby bump appeared.
In the cover story for "Redbook's" September issue, Underwood expressed concern about getting too old to have children.
"I'm 35, so we may have missed our chance to have a big family," she shared at the time before announcing that she was indeed pregnant.
She and Fisher even spoke about adopting when their child or children are older.
Please fill in your e-mail so we can share with you our top stories!