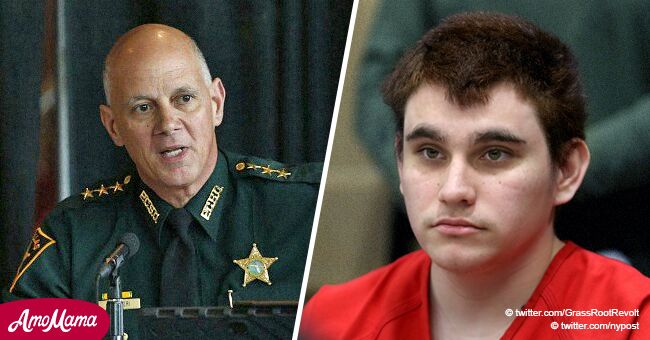 Sheriff investigating Parkland school shooting says teachers should be armed to prevent attacks
The head of a State Commission investigating the Florida high school massacre believes teachers should carry guns.
The number of school shootings in the USA in 2018 has gone over the 65 mark, compared to the 44 shootings in 2017.
The massacre in Florida on February 14, 2018, at the Marjory Stoneman Douglas High School in Parkland, left 17 students and staff members dead and injured 17 others.
A State Commission was formed to investigate the massacre, and Sheriff Bob Gualtieri, the leader of the commission spoke about how he believes school shootings can be prevented, or their mortality rate minimized, reported AP News, November 21, 2018.
"We know from the history of these things that the majority are stopped by school personnel. People need to keep an open mind to it as the reality is that if someone else in that school had a gun it could have saved kids' lives."
Sheriff Bob Gualtieri, AP News, November 21, 2018.
17 DEAD IN FLORIDA HIGH SCHOOL MASSACRE
Valentine's Day 2018 turned into a day of horror when a gunman set off fire alarms at the Florida high school, which led hundreds of students to evacuate their classrooms.
The gunman, later identified as Nikolas Cruz, 19, opened fire on the students with a semi-automatic AR-15 assault rifle. Cruz fired into the crowd, then discarded his weapon and blended into the crowd as Police evacuated the school. He was caught by police an hour later and charged with 17 counts of premeditated murder.
KILLER RELOADED HIS GUN 5 TIMES
Sheriff Gualtieri revealed that Cruz had stopped to reload his rifle 5 times and that those pauses would have been a perfect opportunity to stop the massacre if any of the people present had been armed and trained to intervene effectively. The school's athletic director and a coach who were unarmed, died trying to stop Cruz.
SHERIFF BELIEVES GUNS MAY PREVENT KILLINGS
Gualtieri admitted that he had once been of the opinion that only law enforcement personnel should carry guns at school, but that since his investigation of the Marjory Stoneman Douglas High School, and after studying other shootings, he has changed his mind. Gualtieri believes that trained, volunteer teachers should have access to guns so they can stop shooters who get past other safeguards, such as law enforcement officers posted at the school.
Cruz had stopped to reload his rifle 5 times and those pauses would have been a perfect opportunity to stop the massacre if any of the people present had been armed and trained to intervene effectively.
28 STATES ALLOW TEACHERS TO CARRY GUNS
Gualtieri declared that he will recommend that the state law is changed so teachers who undergo background checks and extensive training will be allowed to have guns on campus as a last line of defense. It's a proposal that both the state teachers union and PTA oppose.

Source: Facebook/WFLANewsChannel8
Since the Parkland shooting, Florida law was changed to allow school districts to train and arm administrators, librarians and custodians.
Teachers are barred from carrying a firearm unless they are former or current police officers, current members of the military or Junior Reserve Officer Training Corps instructors. Teachers in 28 states throughout the USA can carry firearms, but training requirements and restrictions vary from state to state.
Nikolas Cruz has pleaded not guilty to the charges laid againts him, but since prosecutors are seeking the death penalty, his lawyers have indicated he would plead guilty in exchange for a life sentence.

Source: Facebook/WFLANewsChannel8
FLORIDA STUDENTS RECEIVE INTERNATIONAL PEACE PRIZE
David Hogg, Emma González, Jaclyn Corin, and Matt Deitsch are four of the Marjory Stoneman Douglas High School students who survived Nikolas Cruz' deadly rampage.
The four students received the 2018 International Children's Peace Prize in a ceremony in Cape Town, South Africa, presented by Archbishop Desmond Tutu.
The prize was founded by the youth advocacy organization KidsRights and recognizes the students' struggle to promote stricter gun laws which led them to found March for Our Lives.
"I am in awe of these children, whose powerful message is amplified by their youthful energy and an unshakable belief that children can, no must, improve their own futures. They are true changemakers who have demonstrated most powerfully that children can move the world."
Archbishop Desmond Tutu
According to statistics, twice as many students have been killed in 2018 in school shootings as have members of the US military deployed in conflicts. A frightening fact that seems likely to transform American schools into armed fortresses.
Please fill in your e-mail so we can share with you our top stories!