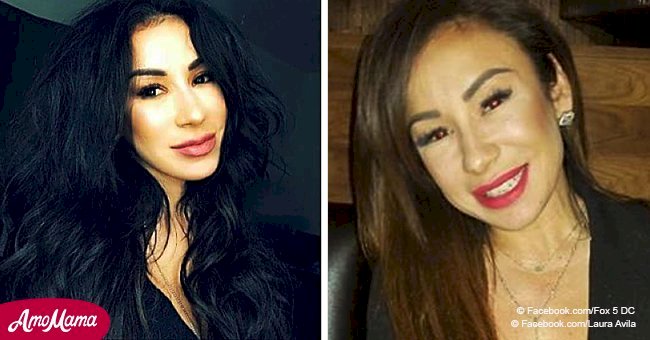 Dallas woman dies in Hospice due to bungled anesthesia before a cheap nosejob in Mexico
A woman from Dallas, Texas died after going to Mexico for a cheaper nose job, but due to complications following anesthesia, her surgery never happened.
36-year-old Laura Avila got put on life support after the administration of anesthesia went wrong. On the advice of medical experts, Laura and got moved to palliative care last Friday.
Laura's sister, Angie Avila created a GoFundMe page and hoped to offset some of the significant medical costs that went along with trying to save her life.
Before the start of the rhinoplasty, things went wrong when the anesthesia got administered via her spine. The anesthesia traveled to her brain upwards instead of downward throughout her body and went into cardiac arrest moments later.
Doctors then placed her into a medically induced coma to prevent further brain damage which doctors failed to inform Laura's fiance, Enrique Cruz of at the time and said afterward:
"I was really concerned... I got upset because they wouldn't let me see her."
Enrique had traveled with Laura to Juarez, Mexico where she had booked to have the rhinoplasty performed and said the doctors had initially told him her blood pressure dropped and could therefore not move forward with the surgery.
The singer, dancer, and real estate agent stayed at the clinic in Mexico for four days before she finally got transported to a university hospital in El Paso, Texas, after being denied access by three Dallas hospitals for having no health insurance.
Admission to another hospital got delayed because the Rino Center in Mexico, where the rhinoplasty got booked, gave the family a hard time about leaving because of unpaid bills. Angie Avila said:
"The hospital in Mexico basically held us hostage because we wouldn't pay the full amount."
Once at the hospital in El Paso, doctors confirmed that Laura was brain dead. And on Saturday Angie wrote the emotional words on Facebook:
"My heart aches, and I truly don't know how or if I'll ever overcome this pain. What I do know is that I am beyond lucky to have had the chance to be her sister for twenty-five wonderful years. She's the love of my life, and I know she will continue to watch over me and guide me just as she always has. I love you, Laura Avila. Thank you for being the best sister in the world."
Enrique Cruz also posted a message on Facebook after the passing of his fiance on Saturday where he vows to make those responsible for her death pay as he wrote in part:
"Laura Avila and I had the opportunity to talk about it, and we both had agreed that when the time comes, this is how we wanted to go. Since we have been together, It has been a tradition for us to go to the beaches every year for our birthdays in January (mine on the 9th and hers on the 18th). I will continue this tradition on January 25th, 2019, if my God allows it, I will spread her ashes."
Laura's fiance continued with his emotional message:
"So, instead of having our wedding in Tulum as we planned, we will have a ceremony to celebrate her life, to celebrate all the light and love she has given to the world. 'My next mission is justice for Laura. After paying all the hospital bills and giving some financial support to her humble family, I will tenaciously be pursuing the lawsuit against the criminals that killed her."
The family hired an attorney, Larry Friedman, who plans to sue the Rino Center in Juarez, Mexico for the death of Laura Avila. The average price of a rhinoplasty is around $7,500 in the United States, said to be about two thirds more than the estimated cost of Laura's procedure on October 30 in Mexico.
Following the death of Leah Cambridge, 29, from Leeds in August, after going for a 'Brazilian butt-lift' in Turkey, doctors warn those seeking cosmetic surgery to choose their surgeons carefully.
A consultant plastic surgeon and member of the British Association of Aesthetic Plastic Surgeons, Bryan Mayou, commented that the board deals with an increasing number of patients suffering from complications following plastic surgery procedures gone wrong.
Bryan advised anyone wanting plastic surgery procedures done to research their chosen surgeon thoroughly and to make sure they offer proper aftercare.
But situations like these are not just seen in the world of plastic surgery. Earlier this year, 73-year-old Linda Woolley from Englewood, Colorado received an operation at the University of Colorado Hospital to remove both her kidneys after a wrongful cancer diagnosis.
Linda received the surgery in May after a biopsy in March showed no evidence of cancer and is now dependent on three weekly four-hour long dialysis treatment sessions to stay alive until she reaches eligibility to go onto the transplant list.
After the removal of both her kidneys a second biopsy got performed and showed 'no evidence of carcinoma.' The surgeons removed both perfectly healthy kidneys leaving her in dire need of at least one new kidney.
Please fill in your e-mail so we can share with you our top stories!