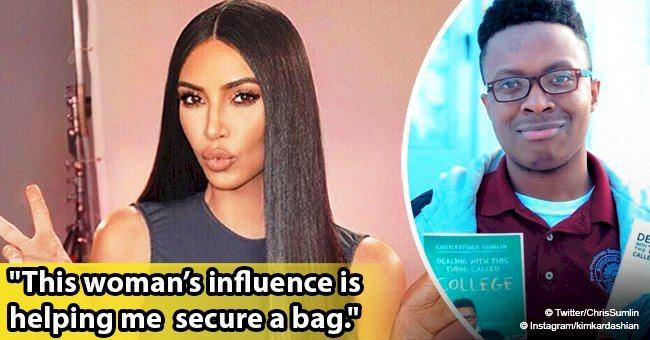 Kim Kardashian's tweet helped graduate student score multiple job interviews
Kim Kardashian is one of the most talked-about celebrities today, and even her tweet is taking a graduate student closer to his dream.
It all started last year when Chris Sumlin, a first-year graduate student at Boston University, aced a case study project on Kim Kardashian-West and her Kim Kardashian: Hollywood video game.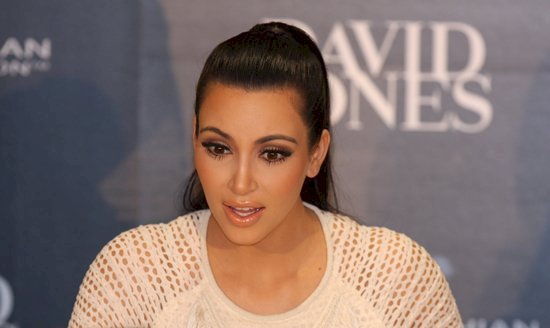 Flickr
He took to Twitter to gush over his success and caught the attention of the reality star. Sumlin, a self-published author and Kardashians fan, could not believe it when Kim retweeted his tweet and wrote: "Wow this is so cool!!!"
He told the Boston Globe:
"Not only was my grade good on the paper, one of my favorite celebrities acknowledged me," he wrote. "It was a dream come true."
THE "KIM KARDASHIAN" EFFECT
Kim's recognition was a big deal for 24-year-old Sumlin, and he made sure to reflect it in his résumé. Last week, Sumlin tweeted the result of his actions, alongside a picture of his CV:
"Y'all I added that @KimKardashian retweeted my graduate school paper on my resume and I've already booked THREE job interviews in less than a week. This woman's influence is helping me secure a bag."
The "KKW Beauty" founder also replied to that tweet, wishing Sumlin good luck on the job search. The scholar reflected that on his résumé as well and added confidently: "I'm definitely gonna get hired now."
A BIGGER PICTURE
As it turned out, Sumlin is not merely trying to gain social media attention. All his actions are driven by a strategy which he shared with Yahoo Entertainment.
"I'm really trying to be a television producer and writer, so all of this cool stuff is me trying to find an agent," he said.
Sumlin added that it was his professors who told him he would need a television literary agent to create the comedy show he wants.
"I've been moving through this semester with the intention of creating a cool moment that will catch somebody's attention where a journalist from Yahoo, like you, will call and say, 'Hey, I want to hear your story and we're going to share that.' It's working!"
KIM HELPS AN IMPRISONED GRANDMOTHER
Kim does have a track record of going all out to help other people. Earlier this year, Kim invested her time and resources into securing the release of Alice Marie Johnson, a 63-year-old grandmother who was given a life sentence for a first-time, non-violent, drug offense.
HELPING ANOTHER PRISONER
By September, the "KUWTK" star announced again that she was moving on with her work on criminal justice reform, this time trying to get the government to commute the life sentence of Chris Young, a young man who was convicted on drug charges after receiving three strikes.
Please fill in your e-mail so we can share with you our top stories!