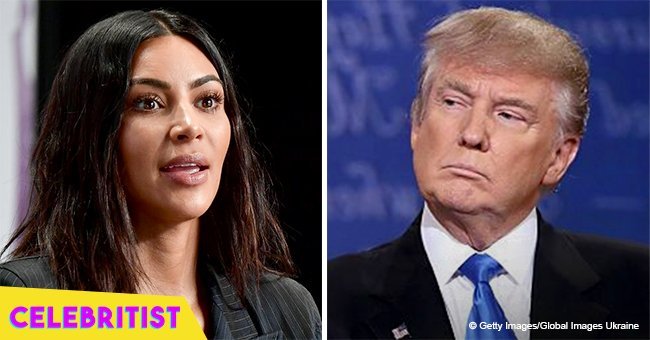 Kim Kardashian reveals Donald Trump's decision regarding Alice Johnson's pardon
The White House has released a statement regarding the fate of Alice Johnson prompting the reality star to react heavily on Twitter.
Just days after Kim Kardashian met with President Donald Trump to lobby for Alice Marie Johnson's parole, the White House has confirmed that Johnson will soon be released with Kardashian celebrating the good news.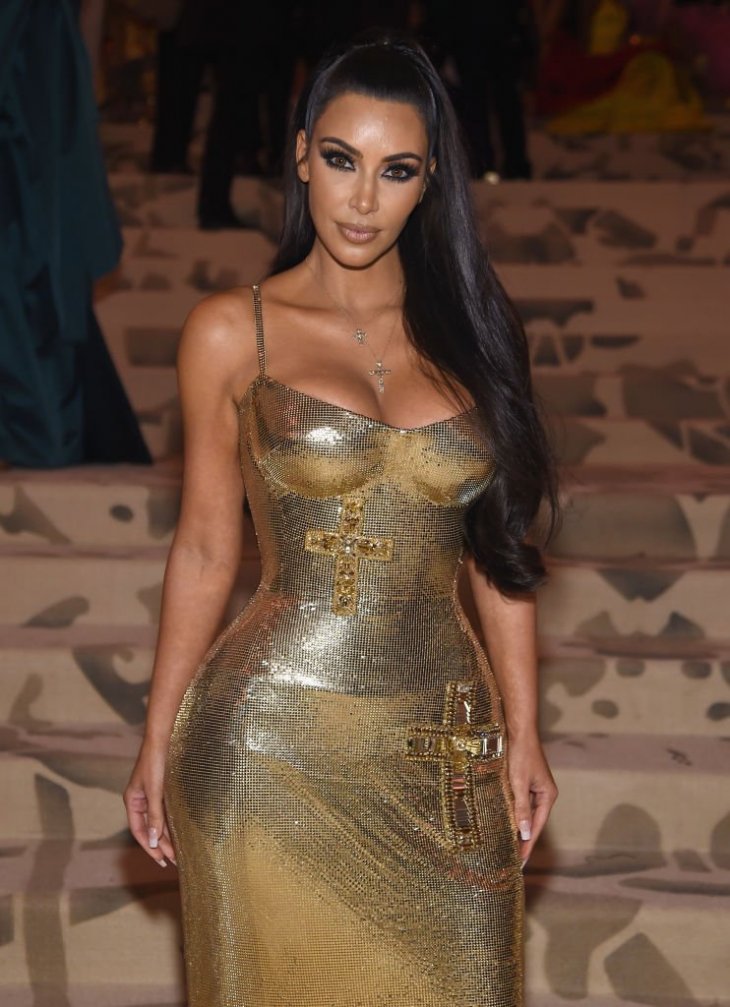 Source: Getty Images / Global Images of Ukraine
On Wednesday, the decision to grant the 63-year-old clemency was made, ending her life sentence for a first time drug offense which she began serving in 1996. In a statement explaining the commutation, the White House revealed,
"Ms. Johnson has accepted responsibility for her past behavior and has been a model prisoner over the past two decades. Despite receiving a life sentence, Alice worked hard to rehabilitate herself in prison, and act as a mentor to her fellow inmates."
The statement also included a quote from prison warden Arcala Washington-Adduci who vouched for Johnson's good behavior while serving her time at the Aliceville Correctional Facility in Alabama.
"Since [Johnson's] arrival at this institution, she has exhibited outstanding and exemplary work ethic. She is considered to be a model inmate who is willing to go above and beyond in all work tasks."
In conclusion, the statement read,
"While this Administration will always be very tough on crime, it believes that those who have paid their debt to society and worked hard to better themselves while in prison deserve a second chance."
Floored by the positive turn of events, Kardashian tweeted "BEST NEWS EVER" along with an article announcing Johnson's release.
She later thanked the President and his senior adviser and son-in-law Jared Cushner whom she previously met with to fight for Johnson's case.
"So grateful to @realDonaldTrump, Jared Kushner & to everyone who has showed compassion & contributed countless hours to this important moment for Ms. Alice Marie Johnson. Her commutation is inspirational & gives hope to so many others who are also deserving of a second chance."
She added,
"I hope to continue this important work by working together with organizations who have been fighting this fight for much longer than I have and deserve the recognition."
It was Kardashian who shared the good news to Johnson through a phone call she made along with her lawyer Shawn Holley and Johnson's lawyers. Describing the moment, the reality star admitted,
"The phone call I just had with Alice will forever be one of my best memories. Telling her for the first time and hearing her screams while crying together is a moment I will never forget."
Meanwhile, Holley echoed Kardashian's sentiments and said,
"I just got off the most wonderful, emotional and amazing phone call with Alice, Kim and Alice's lawyers ... It was a moment I will never forget."
Johnson's lawyer, Brittany K. Barnes has since released a statement to Refinery29 grateful for the justice that was granted to her client which she believes is long overdue.
"Justice has been served today, and it's long overdue. Alice has more than paid her debt to society by serving over 21 years of a life-without-parole sentence as a nonviolent drug offender. Life in prison without the possibility of parole screams that a person is beyond hope, beyond redemption. And in Alice's case, it is a punishment that absolutely did not fit the crime. President Trump saved Alice Johnson's life today. We are extremely grateful and hope the President continues to use his clemency power to save lives."
Kardashian took interest in Johnson's case in October and since then campaigned for her release after recruiting Holley.
In 1993, Johnson was arrested for her involvement in a group transporting cocaine. She later explained she found herself embroiled in the situation after a series of tragedies that drove her to hit rock bottom. In the early 90's, she went through a divorce, became bankrupt due to gambling debt, lost her home and later her son who died in a motorcycle accident.
Upon her release, Johnson will reportedly be heading straight home to be with her family.
Please fill in your e-mail so we can share with you our top stories!