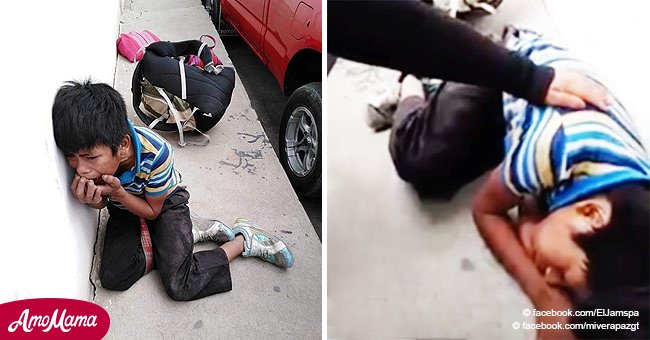 Disturbing video of a child crying after being hit for stealing food in a store causes outrage
An 11-year-old boy was beaten violently after being caught stealing some food, he explained that he was hungry because they have nothing to eat at home.
The story of this innocent child who was beaten by some people after surprising him stealing food was revealed through social media thanks to the few people that stopped to help the boy.
The 11-year-old boy, identified as Oscar Ordoñez López, receives the consolations of a couple of witnesses while the child cries in pain because of the blows he received at the hands of local patrollers.
Tears and heartbreaking laments were what could be observed in the video of approximately 45 seconds that circulated on Facebook. Read more on our Twitter account @amomama_usa
The boy was not even able to respond if he was in pain on any part of his body or confessing what had happened to him on the street, but at every moment he repeated that he was hungry.
The incident occurred near a truck terminal in Guatemala. In the images, you can see the little one who cries inconsolably after adults beat him for stealing food.
"I was hungry and in my house, there is no tortilla with salt," Oscar said as he whimpered.
As explained by the boy, the brutal beating was given by a group of people called "The Terminal Patrollers", as a punishment for the food that had been stolen.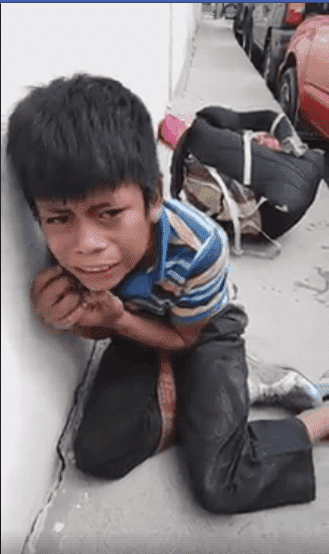 Source: Youtube/David Galves
After the publication of the video, a team from the Human Rights Institute of Guatemala looked for the child to move him to a hospital center.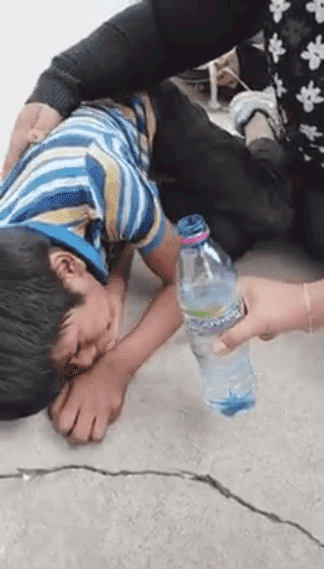 Source: Youtube/David Galves
The authorities assisted the minor, in addition to accompanying him to a health center so that he could receive the corresponding attention so that he could recover from the aggression.
This story reminds us of the time Ed Sheeran was in Liberia filming a documentary for Comic Relief in 2017 when he saw the awful conditions children were living in, in that country, reported SoShareThis.com on the 28th of March 2018.
He saw thousands of young boys living in the slums with no protection, no food, and no support from an adult. One particular group of homeless small boys caught his attention.
Please fill in your e-mail so we can share with you our top stories!