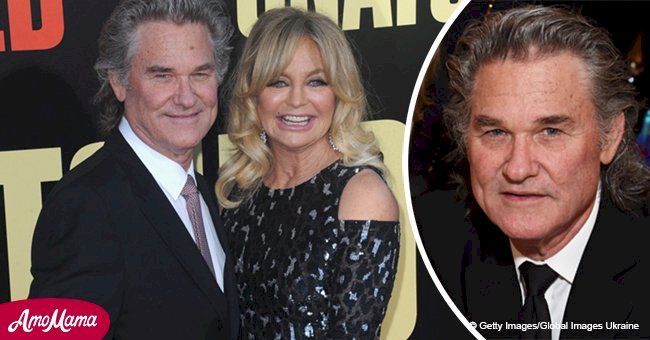 Kurt Russell addresses rumors regarding his 'split' from Goldie Hawn
Kurt Russell shut down rumors that he and Goldie Hawn are about to split up after their years-long partnership.
Russell, 67, worked with Netflix to produce the holiday film, "The Christmas Chronicles. During the movie's promotion, he sat down for an interview with the Daily Mail.
The "Deepwater Horizon" star admitted that he made it a point of his acting career to keep his family affairs private. Despite his preference to keep public appearances about movies, Russell addressed recent gossip.
An anonymous source said that the two have begun fighting "over both of their rumored affairs."
"They both can get very jealous… It would take a lot of work for them to come back from this. Sadly, it seems as if they've already given up."
In stark comparison, Russell described how far he and Hawn went to secure strong family ties throughout their career.
"I very rarely worked when I knew Goldie was going to be working. And vice-versa. Which meant we could be together. I never thought that what the business could provide would ever take precedence over us."
The "The Hateful Eight" star also revealed that he sacrificed high-paying roles to be with family while Hawn worked.
"That big movie I turned down came at an age when they really needed one of us around.... when you're a teenager you need Dad to be there, to say you're going to be home at 11.30. I think as a parent you have to be an obstacle at times, so they can learn to get around you."
Russell was joined by his family just last week for the premiere of his new movie. Hawn attended, as well as her stepson Oliver Hudson who is also a star of the film.
Russell and Hawn's son Wyatt Russell was also present along with several of the pair's grandchildren.
Hawn, 73, celebrated her birthday just a few days before the big event. Her actress daughter Kate Hudson wrote a tributary Instagram post.
"Fearless leader, my number one, my heart, my love, my joy, my everything, MY MAMA! Happy happy happy birthday."
All the positive energy comes in time for the Christmas holidays which Russell said is "a big deal" for the family.
We hope that the two's 35-years long partnership is able to withstand any troubles they may have if what sources say is true.
Please fill in your e-mail so we can share with you our top stories!