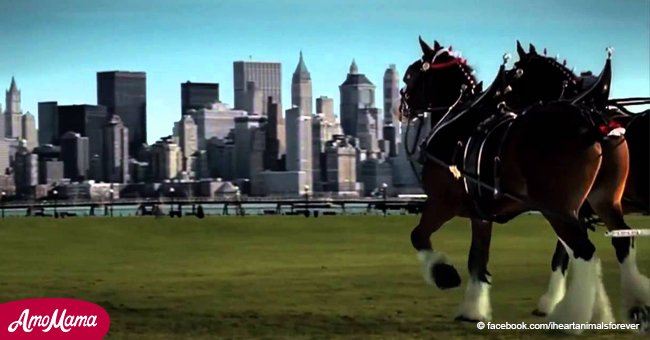 Touching story behind the 9/11 commercial that aired just one time
Although it was aired only once, the Budweiser ad continue to touch everyone's hearts as it has lived forever on the internet.
The 9/11 tribute commercial produced by the liquor company featured their famous Clydesdales as the main feature. According to American Web Media, the advertisement was to remind the public of the victims and to honor them.
According to a video report by Fox 6 News, the video was only aired once to ensure that the company had zero financial benefits out of it.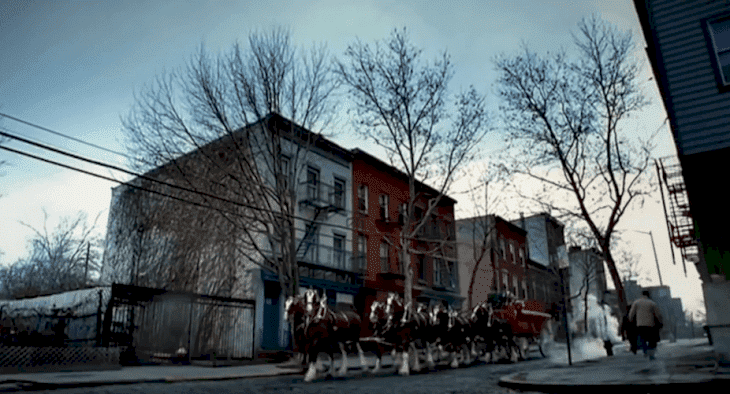 Source: Facebook/ I Love Animals
Follow us on Twitter at
AmoMama USA
for more details and updates.
The 50-second clip showed the horses running in a field as they pull a wagon out from a barn. They journey through a long, countryside path while passing by people, who are in awe the sight before their eyes.
The scene then transitions to the horses running towards the city, all the way from the Brooklyn Bridge to New York.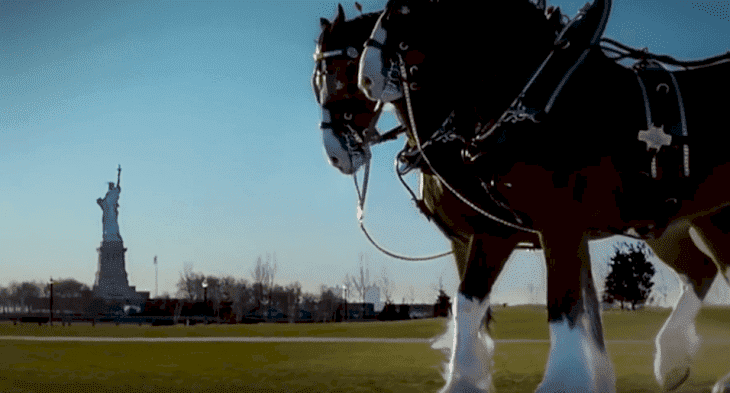 Source: Facebook/ I Love Animals
Later on, the stop midway and overlook at the New York City skyline.
By the end of the clip, the horses bow down with the Statue of Liberty in the far end of the background.
The commercial was only aired on February 3, 2002, during the Super Bowl XXXVI.
The Anheuser-Busch creative team, who was responsible for the whole production, had to get approval from members of the Congress, the advertising community, and New York Mayor Rudy Guiliani just to shoot the ad.
In an interview with Fox 2 Now, the former executive vice president of Anheuser-Busch Global Creative, Bob Lachky, talked about the whole experience.
He said, "We filmed in New York City. We had a helicopter going over the Brooklyn Bridge. Mayor Giuliani let us into the city — the only film company of any sort right after 9-11. To actually come into airspace with our helicopter to film the Clydesdales…the hitch coming into Battery Park and it was amazing…just amazing."
During the 10 anniversary of the terror attack on September 11, 2011, an updated version of the commercial was released.
Budweiser has been known both for their Clydesdales and for their Super Bowl advertisements. At the time, they decided it was only fitting to honor New York City to pay their respects to all the lives lost and the survivors.
Jeff Knapper, company's General Manager of Clydesdales Operations, said that the horses had to train for 45 days for the commercial, particularly with the bow they did at the end.
Meanwhile, in another commercial, Budweiser's Clydesdales horses were also featured but the ad had a more hilarious twist.
Please fill in your e-mail so we can share with you our top stories!