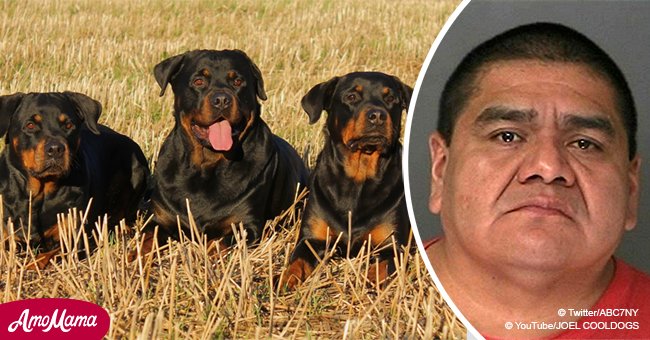 Man arrested for leaving his 20 dogs in frigid outdoor temperatures on Thanksgiving
A man named Jose Borgos was arrested after he left 21 dogs outside his home in New York during the cold Thanksgiving holiday.
A police officer who was on patrol heard the dogs barking and soon discovered their whereabouts.
In the midst of the bitterly cold temperature, Officer Karen Grenia found 12 Rottweilers in the backyard of a home. She also found another nine placed inside crates in a shed.
According to the Suffolk County Police Department, Officer Grenia found the poor dogs on Thanksgiving morning before 10 a.m.
Follow us on Twitter at AmoMama USA for more details and updates.
Borgos, who claimed that he was a dog breeder, was arrested and charged for breaking the state law and county code.
In Suffolk County, chaining or leashing a dog outdoors when the temperature is below 32 degrees Fahrenheit is against the law. Leaving dogs and other animals outside in freezing weather is dangerous since they could get disoriented, develop frostbite, or even die.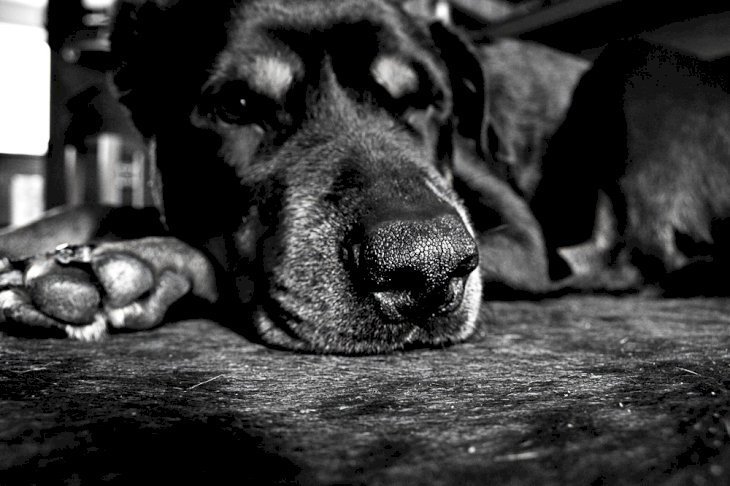 Source: Flickr
Following the incident, the dogs were placed under the care of Brookhaven Animal Control.
This wouldn't be the first time that dogs were rescued because they were left freezing outside. Earlier this month in North Carolina, police officers saved two dogs from a park. The poor white pooches were freezing and locked behind the park's dog fence.

Source: Facebook/ FOX5NY
Initially, the authorities weren't able to find the owner, but they were able to do so on the next day. Many people were concerned over the incident and it caused outrage as they felt sorry for the pets.
According to the International Business Times, thousands of people asked if they could adopt the dogs after the police department posted about it on Facebook.

Source: Facebook/ FOX5NY
In 2017, Libre's Law was passed to help protect animals from all kinds of abuse. The law states that a dog can't be left leashed outside for more than 30 minutes when the temperature goes below 32 degrees Fahrenheit. If caught, the person who broke the law could end up in prison for three months, or they could be fined up to $750.

Source: Facebook/ FOX5NY
In another case, a veterinarian was caught on video
hitting a dog
. The clip became instantly viral, and he was arrested.
Speaking with FOX Carolina, the vet claimed he was trying to prepare the stray dog to become a house pet. For him, what he did was appropriate and part of the training.
Please fill in your e-mail so we can share with you our top stories!