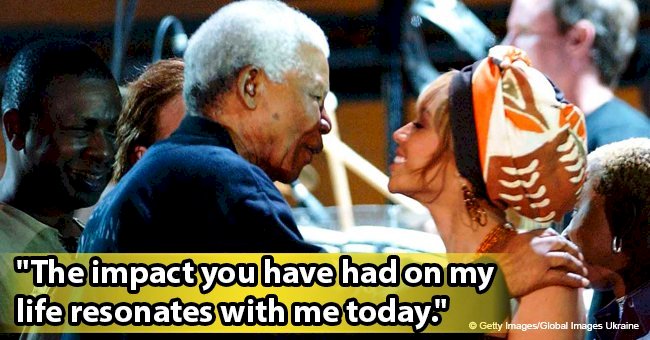 Beyoncé pens touching letter to late Nelson Mandela ahead of South Africa performance in his honor

Beyonce Knowles-Carter has penned a powerful open letter to Nelson Mandela as she prepares for the Global Citizen Festival to celebrate his life.
Beyonce is gearing up for a South African concert on Sunday. The concert is in honor of the lasting legacy of Nelson Mandela.
The Global Citizen Festival: Mandela 100 is set to take place in Johannesburg. Jay-Z, Oprah, and Ed Sheeran will also make feature appearances to honor South Africa's first black president, Nelson Mandela.
Beyonce decided to pen an open letter to Mandela before the concert. She posted the letter to her personal website.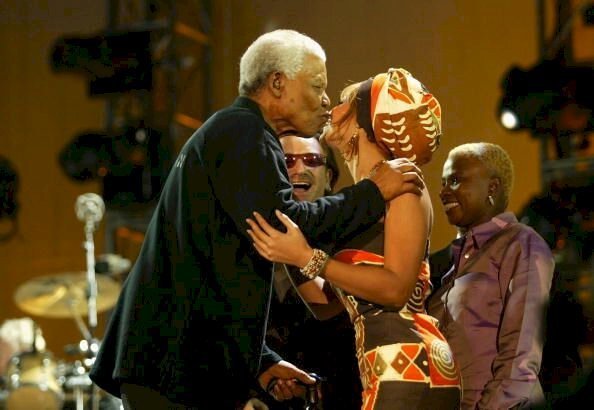 Getty Images
"It is an honor for me to travel to South Africa this week in celebration of you and your efforts to right so many wrongs," Beyonce wrote on her website in an open letter to Mandela.
Nelson Mandela was the first black president of South Africa and one of the faces of democracy during the apartheid regime. He died in 2013 at age 95.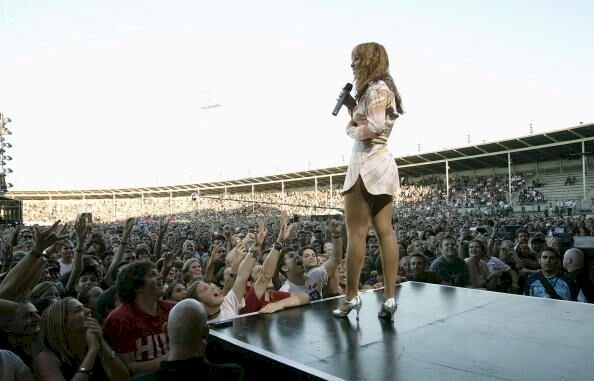 Getty Images
In her letter, Beyonce recalled meeting Mandela in 2004 at the AIDS Benefit Concert in Cape Town. She then went into the many ways he impacted her life.
She mentions Mandela's amazing strategizing and planning skills. She also praises him for being brave and open during his fight for freedom.
"You were a strategic warrior, a bold activist, and charismatic and well-loved leader. Your vision for dignity, for human rights, for peace and a South Africa free of racism and apartheid, allows us all to turn dreams into reality."
She discussed how humble and pure-hearted Madiba had been during the time she met him. She wrote, "You smiled as you talked to a crowd of artists and their guests, including my mother, who first told my sister and me about the great Nelson Mandela."
"I promise you that we have made your dreams our own. Your work and your sacrifices were not in vain. I will cherish every moment shared in your presence and use the lessons learned from you as fuel to stir positive ideas and solutions." Beyonce concluded
The festival is hosted by South Africa's Motsepe Foundation. The foundation plans to reduce poverty through education and job creation.
Besides the concert, Madiba's 100 birthday was marked with a statue of the late Nelson Mandela being unveiled in New York outside the headquarters of the United Nations.
Please fill in your e-mail so we can share with you our top stories!