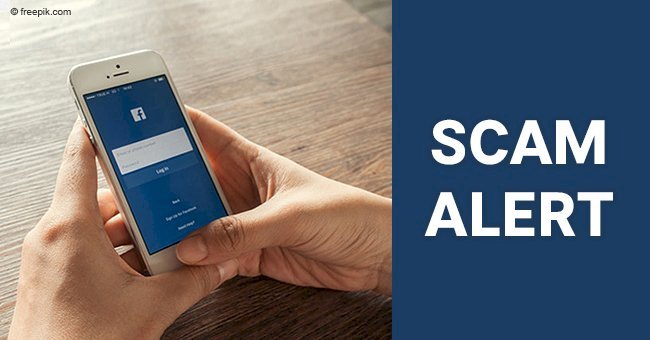 Scam alert: Officials warn about viral Facebook hoax messages
Internet scams are not a new concept, but they do keep developing in creative ways. The latest scam takes place on Facebook and users might alright have bought into it.
HOW DOES IT WORK?
The latest hoax to hit Facebook is directed at personal profiles, specifically using friend lists and friend requests. Using the security breach that happened in September as a springboard, this new scam takes the form of a message sent to Facebook users.
It tells them that their account has been cloned and giving them a message to forward to their friends telling them to not accept friend requests from duplicate accounts.
Read more on our Twitter account @amomama_usa.
Doing so, however, only worsens the situation and will not prevent users from falling victim to this trap.
In actual fact, nobody's account has been cloned and there are no duplicate friend requests being sent out using existing users names. It is simply the viral message that is making Facebook users believe that this is happening.
WHAT DO AUTHORITIES SAY?
Authorities have made public statements urging users to ignore the message and delete it rather than forwarding it to their contact list. If any Facebook users ever suspect spam of any kind they are encouraged to report the incident to the platform instead of distributing the message.
The Plaquemines Parish Office of Homeland Security and Emergency Preparedness in Louisiana were one of the authorities who issued a notice about this scam.
They declared it a hoax and urged Facebook users to not forward the message as they are only helping the scammers to reach their goals by doing so.
They added that real hacking incidents and cloning scams do happen, as did 18 months ago, but that people should rather seek advice from offices such as theirs or Facebook itself instead of taking matters into their own hands.
SCAMMED IN THE NAME OF LOVE
Not all scams are as simple as a viral message that scares people into thinking their profiles have been cloned. Sometimes they are personal and aimed at those who are vulnerable.
The latter happened to a 71-year-old man from Indianapolis when he was using Facebook one day and met a German stranger on the platform. They hit it off right away and exchanged messages for 9 months. However, the man was unaware that the new lady in his life was a con artist.
Eventually, the man grew desperate to meet this mysterious lady in person and tried to arrange a meeting with her. She let him know that in order to come to the USA from Germany she would need money for traveling as well as for food and accommodation when she got to Indianapolis.
This money was sent piecemeal and rising every time until the man had spent a total of $80 000 on her. He only realized at that point that it was a scam and contacted the police, who confirmed that he had fallen victim to what is known as a romance scam.
Please fill in your e-mail so we can share with you our top stories!