Mother leaves 4 little kids at home to marry a convict with 'hatred' tattooed on his forehead
A British family's story of separation took a dramatic twist when they found out that the man their mom left them for has a dark past. From suburban living to prison weddings, this mother of four has made quite the journey.
Becci Brennan, a British mother of four, has gained media attention recently when she traveled to the USA to marry Travis Thompson, an inmate, and self-confessed former white supremacist.
Becci is a fan of true crime shows on television and started her relationship with Travis via a prison pen-pal system three years ago.
Read more on our Twitter account @amomama_usa.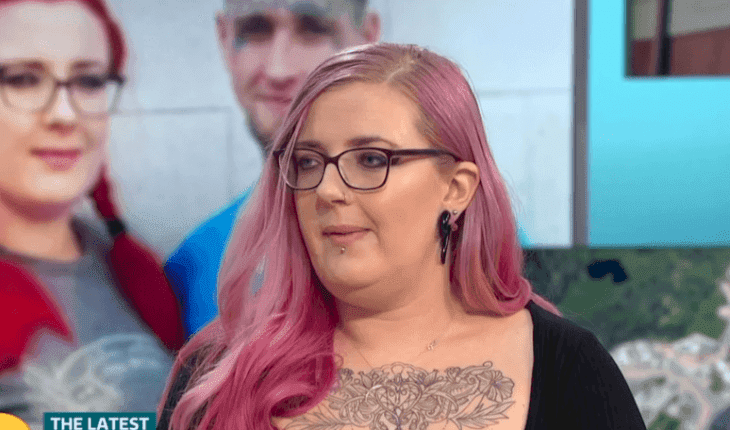 29-year-old Becci married Travis after only having met him eight times before but she is convinced that they are meant to be together. She originally started writing to him using the pen-pal system in order to make friends, but their relationship soon blossomed.
TATTOOS AND DISAPPROVAL
Travis has many tattoos which he has collected over the years, the most noticeable of which is the word "hatred" across his forehead and the letters "SS" (which symbolizes the most brutal unit of the Nazi army).
He has confessed to being a former white supremacist gang member and is even being kept at the same prison as the infamous cult leader Charles Manson was.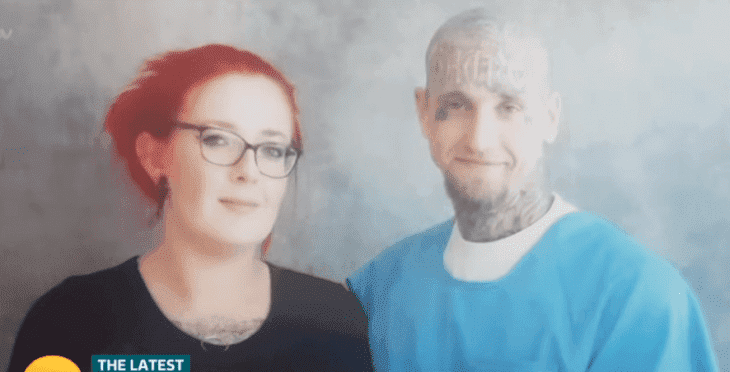 It is also worth noting that Manson also had a Nazi-inspired tattoo on his face, namely a swastika on his lower forehead.
Becci also has many tattoos, including a big one on her chest. In addition, she regularly dyes her hair colors such as bright red or pink and has several piercings.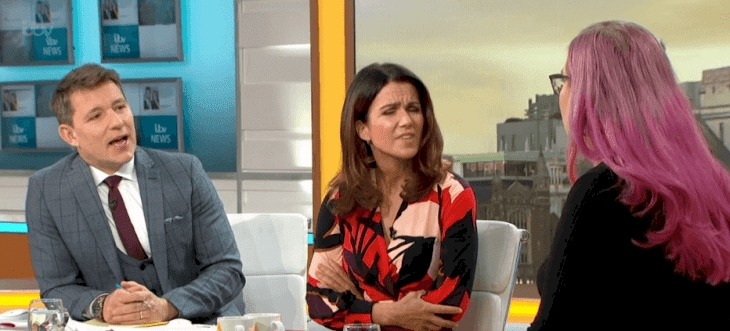 Her mother, however, is quite conservative and does not approve of any of this. Becci has told the press that her mother disapproves of Travis' facial tattoos and their marriage as a whole. Her friends and brother think she is crazy for marrying a convicted criminal.
WHAT ABOUT THE CHILDREN?
Despite Travis' criminal status, Becci thinks there will be no problems when he is released and they start living together, especially not in terms of her four children.
She has already explained the situation to her children and allows Travis to communicate with them. He will become their new father figure as their biological father split up with Becci five years ago, just after their youngest child was born.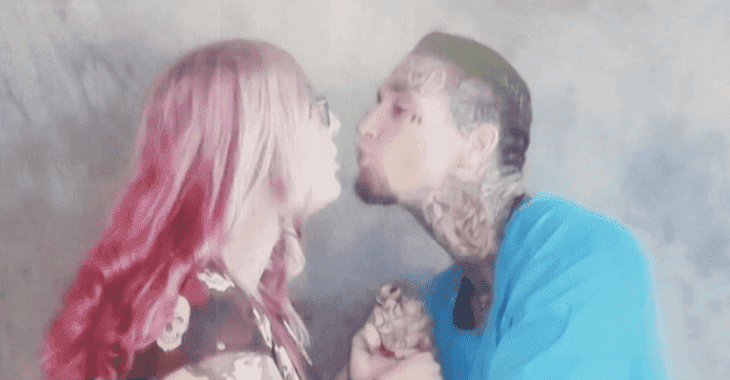 Becci admits that her children have never had the opportunity to foster healthy relationships with men, mainly because of their father leaving her.
However, it is unclear how sustainable Becci and Travis' life together will be as it is difficult for ex-convicts to gain employment and Becci is living off of child maintenance payments from her children's biological father and welfare benefits.
POLICE INTERVENTION
Sometimes when mothers abandon their children or can't properly look after them then the police need to intervene. This happened to a 26-year-old American mother of 3 while she was out shopping.
Ashley Pirlot decided to leave her three young daughters in her car for what ended up being a 17-minute shopping trip to Kmart. However, due to the weather outside being a chilly 35 degrees Fahrenheit, police decided to arrest her.
The fact that Pirlot left them in the car was made worse by the two youngest daughters wearing dirty diapers and not wearing appropriate winter clothing.
The mother seems to be in a caught in a cycle because when she was arrested she told the police that when she was an infant her mother was arrested for the same offense when she left Ashley in the car while watching a sports match at a stadium.