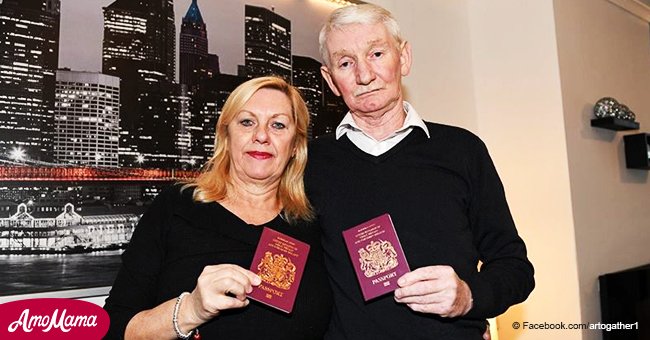 Elderly couple may cancel dream trip after husband accidentally branded himself a terrorist

A couple's dream of spending Christmas in the Big Apple dashed by one tiny mistake.
British couple John Stevenson, 70, and his wife Marion, 71, had planned the holiday of a lifetime.
The two bought tickets to fly from Scotland to the U.S. on December 3, 2018, and were planning to spend Christmas and New Year's in New York, but one tick in the wrong box may have dashed their plans, reported Fox News on November 29.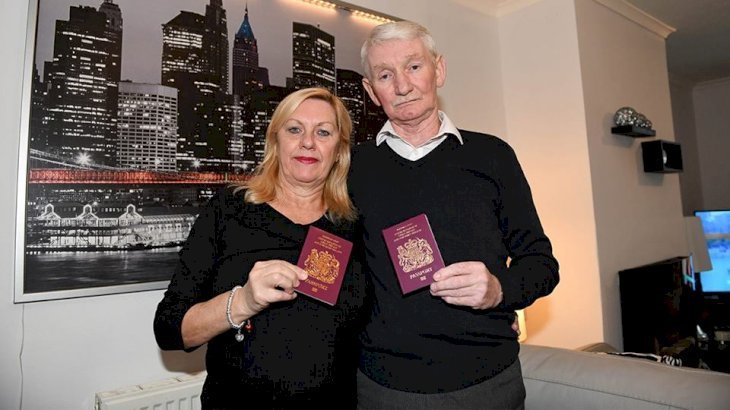 Source: AR Togather
A CLICK IN THE WRONG BOX SAW THEIR VISA DENIED
John applied online for an 'Esta' visa, and while he was filling in the form, he inadvertently clicked on the wrong box.
One of the questions on the visa form asks if the applicant had ever been involved in terrorist activities, to which John foolishly replied "YES." Though Marion's visa was approved, John's was denied.

Source: Facebook/Fox News
THE MISTAKE MAY FORCE THEM TO CANCEL THE TRIP
Desperate to make things right, John called US Officials and border control explained his mistake. They looked up his Esta number and did a check on his passport and told him the entry visa into the United States had been denied because he "is a terrorist."

Source: Facebook/Fox News
Marion Stevenson pointed out that the terrorism question is "silly" because no genuine terrorist would ever answer affirmatively.
NO REFUND ON THE FLIGHTS
The couple contacted United Airlines and asked about the possibility of a refund, and were told that they could get the money for their accommodation and the transfers back, but not the value of the flights. The Stevensons have already paid $2,500 on flights and accommodation.

Source: Facebook/Fox News
FIGHTING TO GE TO NEW YORK
With only two days to go before their scheduled flights, the Stevenson's only hope is to go to London to the American Embassy where John can be interviewed by security officials.
"I'm devastated. I've never been in trouble in my life. The only time I've been in court was for jury service and now I've been treated like a criminal. Marion is sick about it. We can't even reschedule because I don't know if I'll ever get back into America."
John Stevenson
Marion Stevenson pointed out that the terrorism question is "silly" because no genuine terrorist would ever answer affirmatively.
Read more on Twitter Amomama USA.

Source: Facebook/Fox News
CANCER PATIENT'S BUCKET LIST VISIT POSTPONED BY MISTAKE
The Stevensons are not the first to find themselves in hot water over on click. A young woman suffering from cancer found herself denied her Esta visa because she also clicked "Yes" when asked about terrorist activities.
Marion Stevenson, also from Scotland but no relation to John and Marion, was forced to postpone her dream trip to New York:
"At first I thought it was a bad dream and then I realized what I had done."
Stevenson was diagnosed with terminal breast cancer in 2015, and her visit to New York was a long-postponed dream.
In order to sort out her mistake, Stevenson visited the U.S. embassy in London and had to undergo several intense interviews. She was granted a full visa, but embassy officials could not guarantee the document would arrive in time for her scheduled departure date.
Stevenson was forced to rebook her flights and rearrange her trip, which cost her $1,045, in addition to spending more than $400 to travel to London for an embassy appointment,.
Please fill in your e-mail so we can share with you our top stories!