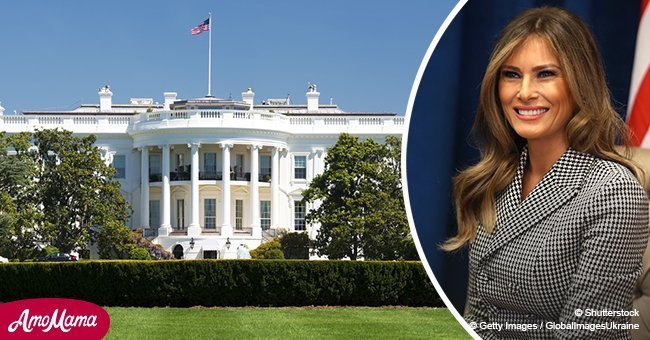 Here's how Melania Trump decorated the White House for 2017's Christmas
First Lady Melania Trump was excited to decorate the halls of her new home for the Trump family's first Christmas in the White House and shared some photos on social media.
Melania shared images of herself in a chic coat and warm boots putting up decorations and inspecting the traditional gingerbread White House treat back in November 2017.
Three days after that, Melania greeted the official White House Christmas Tree with her now-12-year-old son, Barron Trump.
Read more on our Twitter account @amomama_usa.
The next day, she joined President Trump in the pardoning of the turkeys: Wishbone and Drumstick, on the occasion of the annual National Thanksgiving Turkey Presentation.
At the event, Trump's eldest daughter, Ivanka, was present with her husband, Jared Kushner. The couple was accompanied by two of their three children. Tiffany Trump, Ivanka's half-sister, also attended the ceremony.
Malia and Sasha Obama hosted the turkey pardon event for seven consecutive years in the previous administration.
The now-48-year-old first lady began the Christmas decorations at the White House after receiving the official White House Christmas tree.
She was captured handing ornaments on the tree and gave the finishing touches to a bow on the wreath.
FLOTUS was also seen admiring the traditional gingerbread White House with the official chefs who are in charge of the same task every year.
Melania maintained the winter-look as she donned a warm coat throughout most of the photos despite being indoors in the warm house.
She wore a festive red turtleneck sweater with black trousers and leather boots welcoming the tree to the White House with her son, and for the inspection of the gingerbread White House. She wore a beige dress with a matching coat when she indulged in decorating.
While addressing the people who attended the turkey pardoning ceremony, President Donald Trump mentioned that his administration has been trying to overturn most of his predecessor's actions.
Despite this, he would not change Barack Obama's vision for the turkeys that he pardoned last year.
Please fill in your e-mail so we can share with you our top stories!