Woman has a goal of becoming immobile and being named the fattest woman in the world
Weighing 700lb the BBW model was on a quest to become the world's fattest woman until she received a wake-up call in the form of two miscarriages. She lost a quarter of her bodyweight to save her baby.
30-year-old Monica Riley, from Fort Worth, Texas, and her boyfriend Sid are part of a fetish culture known as feederism, which involves a partner feeding and encouraging the other to gain weight for sexual arousal.
While many people take part in this underground community, Monica was once known for her desire to take things to the extreme with her goal of gaining weight to the point of being unable to move and be the heaviest in the world.
But her perspective changed when she realized she was never going to be a mother if she continued with her lifestyle, and she lost an impressive amount of weight. Read more on our Twitter account @amomama_usa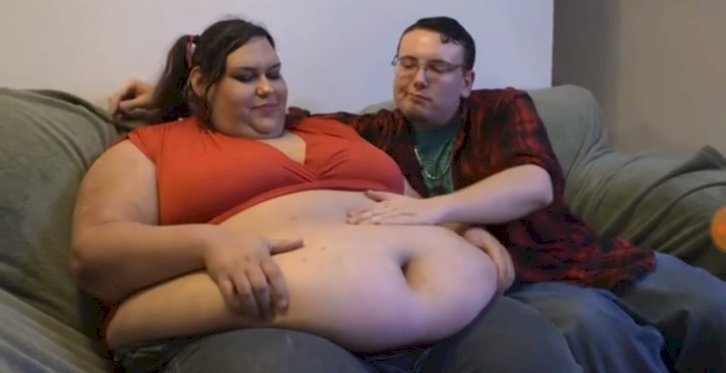 A SWITCH OF PRIORITIES
Back in 2016, Monica would have six scones, six sausages in a bread roll, sugary cereal, two weight gain shakes, four McChicken sandwiches, four double cheeseburgers, large French fries, 30 chicken nuggets, macaroni and cheese, Taco Bell and a gallon of ice cream daily to reach her desired weight.
Food was a means to an end to her, but it was also an addiction, as she later admitted, and it was a difficult one to overcome. It took a serious emotional shock for Monica to change the course of her life.
Even though it wasn't part of their immediate plans, Monica and Sid were overjoyed to learn that she had become pregnant, so when her first two pregnancies were interrupted, they knew they really wanted to start a family and their priorities suddenly changed.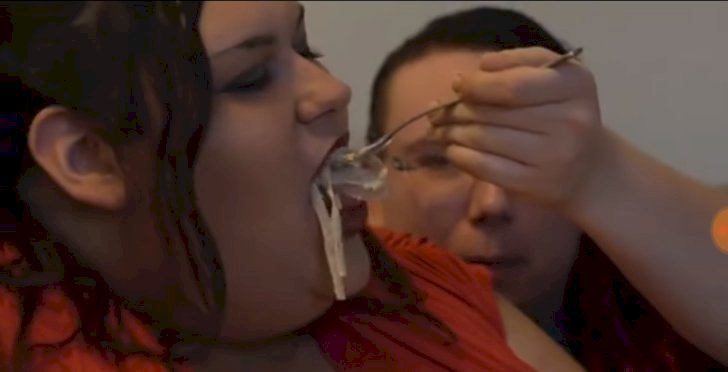 A WAKE-UP CALL
Monica had to come to terms with the understanding that what she was doing to her body was harmful, and the effect her eating habits had on her two fetuses also served to point out to other health issues.
She was found to have developed type two diabetes, and despite the couple decided to wait until Monica dealt with her condition to try to have a child again, she unexpectedly felt pregnant for the third time.
There was no time to postpone it: she had to make a radical change in her diet and start to exercise right away if she wanted to make it through the pregnancy and welcome a new life.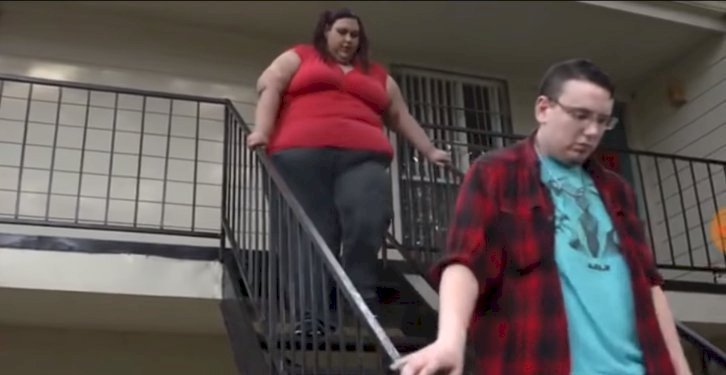 Not only she wanted to have a healthy child, but she also wanted to be able to be there for the baby, and that was an extra motivation in her struggle to lose weight.
"I want to be able to be active with my child. I want to be able to get up and with him or her and be involved in every way. You can't do that if you're immobile," Monica told Daily Mail in June 2017.
Food for me was an addiction pretty much, just like alcohol or drugs
IT WASN'T EASY FOR HER
First of all, Monica had to deal with the guilt she felt for the two babies she lost due to her obsession with food.
"I was depressed and crying a lot. I picked myself up and just kept going. I just had to put it behind me and I pretty much pretended that it never happened," she said.
But as time went by she knew that feeling sorry for herself and taking the blame wasn't going to help, so she started to work on losing weight, with Sid there to help her.
"I am changing the way I eat, I'm exercising, and taking care of my body. I'm trying to get proper sleep every night and walking every day and I feel different already," Monica said.
The diet part was probably the most challenging for her, but she had strong reasons to go on with it now, and she showed great determination once she focused on eating better.
"The diet has been very difficult. There has been a lot of crying and a lot of mental challenges. Food for me was an addiction pretty much, just like alcohol or drugs," she admitted.
SHE WAS AFRAID TO LOSE SID
Sid being a "feeder," what interested him about Monica when they started dating was precisely her morbid obesity, so she was afraid that her weight loss was going to make him feel less attracted to her.
"There was a part of me that worried as I lost weight that Sid would lose interest in me sexually. We did meet on a fat fetish website just over a year ago and I know he loves my curves. I spoke to him about it and he has reassured me that he loves me no matter what size I am," she shared.
While Sid once said, "to see Monica getting bigger just make me feel proud," the relationship between the two has grown to a point when he just wants to be with her no matter her appearance.
"I am not just attracted to her body. I am attracted to her as a whole complete person. At this point, I don't care if she's even 120 pounds. I told her even if she's tiny, I would still be in love with her," Sid said.
HAPPY PARENTS WITH A UNIQUE STORY TO TELL
Nowadays, Monica and Sid are the happy parents of a 1-year-old girl, and the two are engaged, living together in a loving home. While Monica has lost a great amount of weight, she still has a lot of work to do on her body.
Despite having changed her habits and goals, Monica insists that she didn't do it for looks and she defends body positivity for all shapes and sizes. "I don't have a goal weight in mind, it's more about health than size," she said.
Monica and Sid will be among the first three couples featured in an upcoming TV documentary series titled "Extreme Love," to premiere on December 28 at We TV, and they will tell their story to the world.
However uncommon Monica and Sid story might be, it is far from the only story involving this fetish. A newly engaged couple from the UK, 23-year-old Rosie and 25-year-old Jeff recently opened up about their feederism-centered relationship.
Rosie revealed that she gained 167lb with Jeff's encouragement, reaching a weight of 390lb in a popular British TV show. This made the public react negatively and criticize the couple for what they considered unhealthy habits.
But Rosie insists she leads a healthy life and is comfortable in her own skin, and if anything happened, that was detrimental to her health she would pay attention to it.