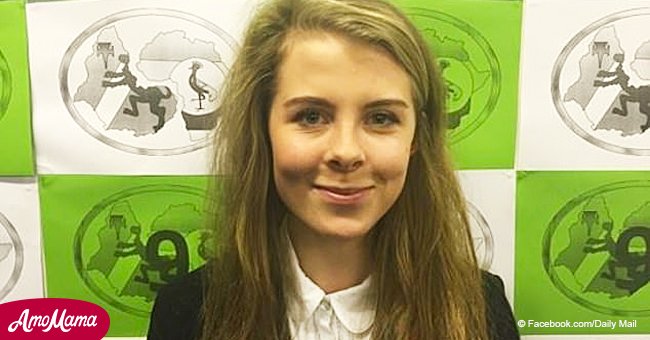 Student who pleaded for father not to die of cancer commits suicide on campus
A 19-year-old student at Lancaster University committed suicide after her father died. She was supposedly very close to her father, and she struggled to cope with the loss.
Jenny Harrison begged her beloved father Mark not to die when he was still fighting cancer. Unfortunately, her father didn't make it, and he passed away after battling cancer for 20 months.
Two months following Mark's death on June 29, Jenny, a geography student, killed herself.
Her body was discovered on campus by two students who were walking back to their dorm.
Follow us on Twitter at AmoMama USA for more details and updates.
Speaking about her daughter's death, Jenny's mother, Alison Harrison, said, "She called Mark and pleaded with him not to die. In February, Mark's prognosis was really bad and he was admitted to hospital. She had a few weeks away from uni to spend time with Mark but he sadly passed away."
Her family and friends last saw Jenny during Mark's funeral. Afterward, she went back to university. When asked how she was doing, Jenny said she was okay and was dealing with the loss.
On the night of her death, Alison recalled that Jenny was about to go out with her friends. Later on, she received a phone call informing her that Jenny was taken to intensive care.
"I was worried about Jenny after her dad died. They had such a close relationship and she was so close to him – she couldn't admit she needed the help," said Alison.
It wasn't the first time that Jenny attempted suicide. She previously tried to take her own life in October 2017 by overdosing, but she was unsuccessful.
A mental health practitioner named Susanne Gilford, who treated Jenny, said, "She described feeling overwhelmed and anxious and had a tendency to overthink things but she expressed she was happy to be alive."

Source: Facebook/ Preston Local News PLN
Gilford revealed that Jenny learned to cope by using YouTube as a distraction. Jenny also supposedly said, at the time, that "she accepted her thoughts could be irrational."
Alison said, "I think it was a combination of the diagnosis of Mark's illness and being at uni for a couple of weeks which added to her depressive illness."
Meanwhile, in another story, a 20-year-old woman became the 12th student to commit suicide at Bristol University since October 2016.
An inquest revealed that the university GP deemed the student to be at "high risk of suicide," but the GP reportedly did not inform student welfare services.
The National Suicide Prevention Lifeline is 1-800-273-8255. Other international suicide helplines can be found at befrienders.org.
Please fill in your e-mail so we can share with you our top stories!