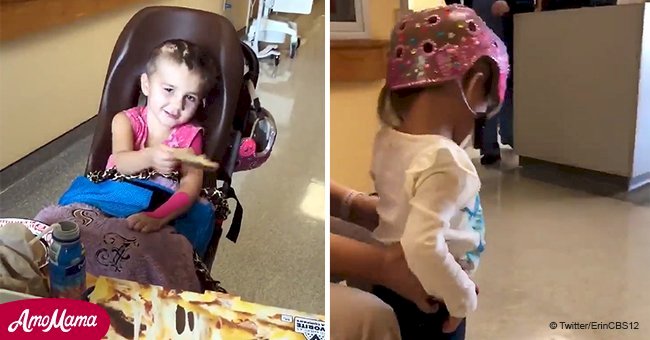 3-year-old girl recently shot in the head during a 'random act of road rage' is walking again
3-year-old Preslie, who suffered the consequences of a violent road rage attack is well on her way to recovery, but police are still searching for the shooter.
At around 2 am on the morning of October 29, Nikki Jenkens drove home after babysitting a friend's children in Port St. Lucie, Florida.
A man 'flew up' behind the family's truck in the act of road rage, sped up and fired one shot at the truck at an angle. The bullet struck 3-year-old Preslie right above the eyebrow and exited out the top of her head.
The Port St. Lucie Police Department issued a B.O.L.O in search of the shooter. The shooting took place at the 1000 block of SE Bywood Drive in Port St. Lucie.
Read more on our Twitter account @amomama_usa.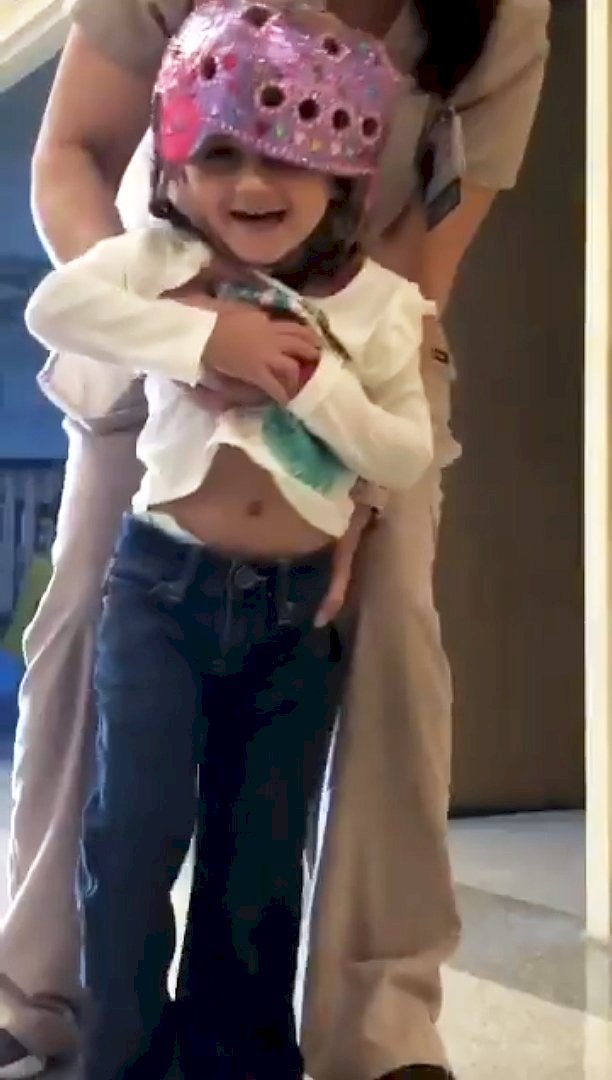 Source: Twitter/ErinCBS12
Originating for the SE Floresta Drive and SE Prima Vista Boulevard intersection, the vehicles were southbound on SE Floresta Drive and then turned onto SE Bywood Avenue where the shooting occurred in the 1000 block of SE Bywood Avenue.
The suspect is thought to be a Hispanic or light-skinned black male who traveled in a black, four-door sedan.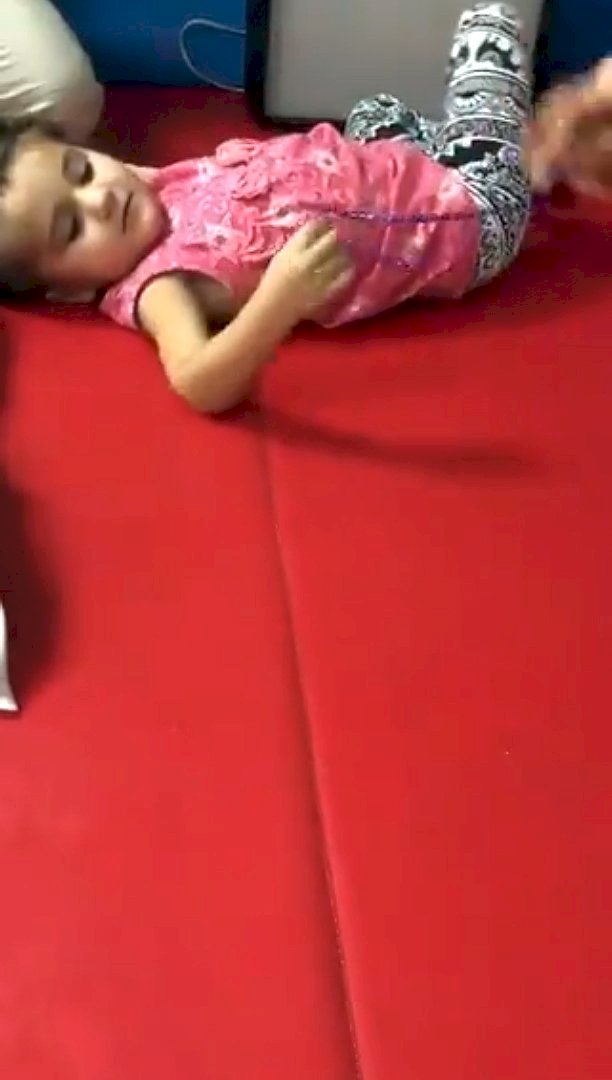 Source: Twitter/ErinCBS12
After the shooting, Preslie got airlifted to St. Mary's Hospital in West Palm Beach, Florida in a critical condition. Preslie was in surgery for about six and a half hours after which she spent almost two weeks in a medically induced coma. Nikki
told
CBS News:
"I was hysterical; I was out of control. They told us that they had to remove part of her brain and her skull."
The little fighter started with rehabilitation after waking from the medically induced coma and is talking and even walking again with assistance. After five weeks in the hospital, doctors want to keep her under supervision for another four weeks.
The three-year-old will receive skull implants once the swelling in her brain has gone down and will also get braces for her legs to aid in walking. Good news from the doctors is that she is expected to make a full recovery.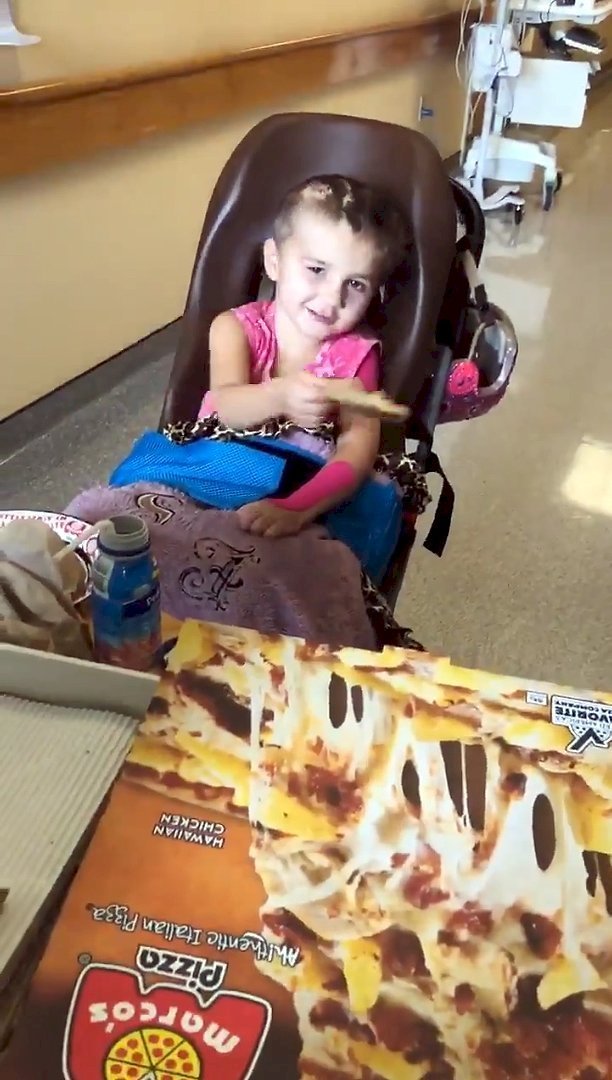 Source: Twitter/ErinCBS12
Medical bills are heaping up, and Nikki had not been able to return to work. Preslie's surgeries and treatment are expensive, with the implants alone costing $30,000. But the community pulled together and is helping with the raising of funds.
A friend started the hashtag #PreslieStrong and goods are for sale to raise money for the Jenkens'. Another friend created a GoFundMe page for Preslie, where they have managed to raise $14,670 out of the goal of $20,000. A PayPal donation can also be to Nikki's account.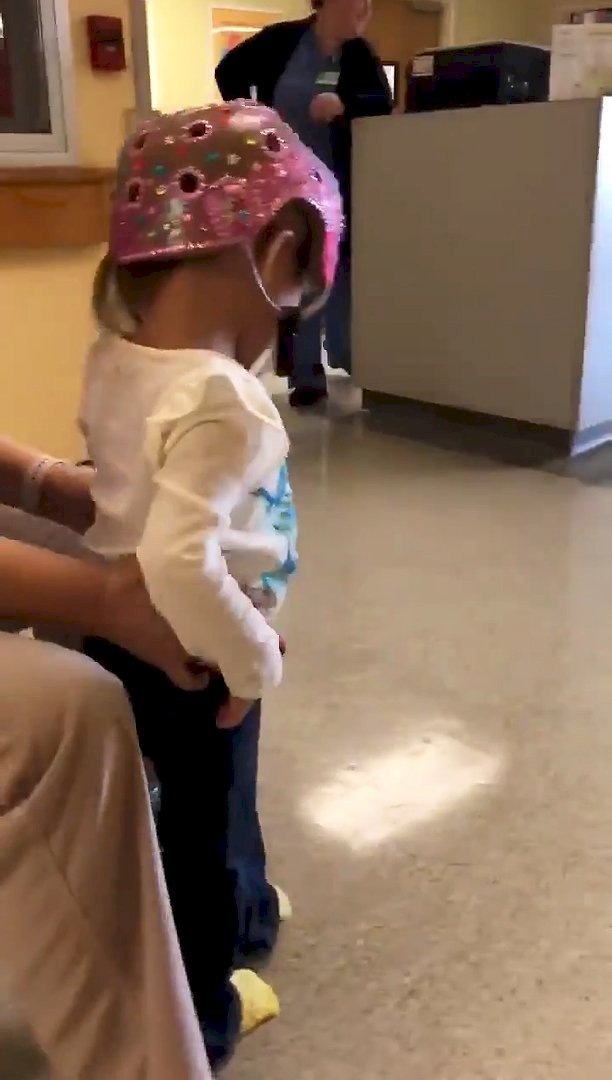 Source: Twitter/ErinCBS12
Matters for Preslie could have ended very differently, but thankfully the best possible recovery scenario for her has come to pass. But the increasing numbers in violent road rage incidents are troublesome, and some innocents are not as fortunate as Preslie.
A horrific example of this took place earlier this year on June 14, in Westminster, Colorado, when Jeremy Webster followed a woman and her three sons for several blocks before he approached the woman in a parking lot.
The two got into an argument which led to the tragic shooting of the woman, and then two of her boys, as the third managed to run away without getting shot. Jeremy shot the boys, aged thirteen and eight multiple times at point-blank range.
The mother and her eight-year-old son got rushed to hospital in critical condition while the 13-year-old boy sadly passed from the gunshot wounds.
Thankfully the shooter, Jeremy got arrested and charged with 11 felony counts, including first-degree murder and an additional nine sentence enhancers.
In the case of 3-year-old Preslie, the man responsible for shooting her is still at large. The police are asking anyone with information to contact Detective Aisha Hardison at 772-871-7324 or the Treasure Coast Crime Stoppers at 800-273-8477.
Please fill in your e-mail so we can share with you our top stories!