Do You Remember the Child from 'Two and a Half Men'? Angus T Jones Is All Grown-up and Looks So Different
Little Jake Harper from the sitcom "Two and a Half Men" is all grown-up now. The 27-year-old is enjoying time away from the spotlight, living a simple life. 
Child stars often disappear from the spotlight after starring in the most talked-about TV shows. This is exactly what happened to Angus T. Jones, who started appearing on "Two and a Half Men" when he was only nine years old.
By the time he left the long-running show, he was in his 20s. For many sitcom fans, "Two and A Half Men" is among their favorite television shows. Charlie Sheen, Jon Cryer, and Jones all won accolades for their starring roles during the show's 15-season run. 
HIS TIME AS A CHILD STAR
Young Jones played the adorable trouble-making son, Jake, of Job Cryer's character Alan Harper. He was a regular actor from seasons 1 to 10, then scaled down to making just guest appearances in the remaining seasons.
Apart from his role in the series, he also starred in shows such as "Hannah Montana," "ER," and "CSI," and movies like "Bringing Down the House" and "George of the Jungle 2."
He continued as a recurring cast member on "Two and a Half Men" when Ashton Kutcher joined the cast, with his character's absence being explained as him having joined the army. 
HIS NET WORTH FROM ACTING
During his time on the show, he made over $250,000 per episode, making him the highest-paid TV child actor in Hollywood. In later seasons, he earned over $300,000 per episode. Despite being away from the spotlight, his net worth is believed to be over $15 million now.
By 2013, Jones left the show to pursue other ventures. He made a single appearance in an episode of "Horace and Pete" in 2016, but he hasn't been seen a lot since then. 
LIVING A NORMAL LIFE
That same year, he was attending college and living life normally. Jones admitted that by the time he decided to leave the industry, he "got pretty doomsday" with how he was thinking about life. 
He enrolled at the University of Colorado at Boulder, where he was happy not to be the center of attention anymore. In more recent years, being able to spend time with his younger brother Otto is one of his favorite things. 
JONES' PERSONAL LIFE
Born in Austin, Texas, on October 8, 1993, Jones is a Seventh-day Adventist and was baptized in 2012. His faith is believed to be part of the reason he left the popular sitcom. 
In 2020, Jones was spotted stepping out in Los Angeles for the first time in a while.
It doesn't matter what you drink on #StPatricksDay as long as its green. #TwoAndAHalfMen http://t.co/KUp65Yb39g pic.twitter.com/IR5syqevBK

— Two and a Half Men (@TwoAndAHalfMen) March 17, 2015
CRITICIZING "TWO AND A HALF MEN"
At one point in 2013, he seemed critical of the show on a religious website. He later apologized for the comments, saying:
"I apologize if my remarks reflect me showing indifference to and disrespect of my colleagues and a lack of appreciation of the extraordinary opportunity of which I have been blessed."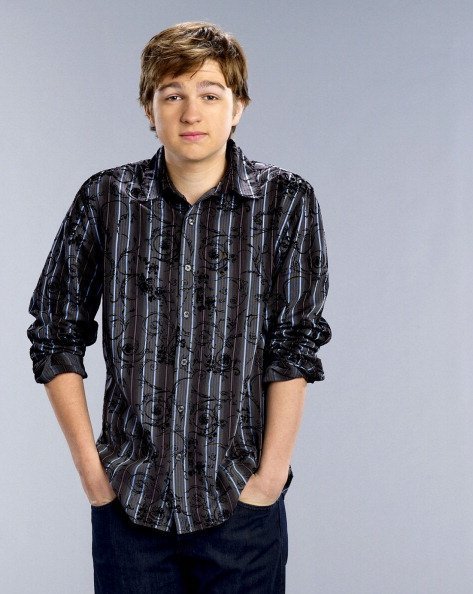 JONES IN 2020
In 2020, Jones was spotted stepping out in Los Angeles for the first time in a while. Now 27 years old, he was sporting a completely different look. He had a shaggy beard and long hair, far from his usual clean-cut and neat brown hairstyle.
Like other child stars who seem to have disappeared from the spotlight in more recent years, Jones never closed his doors on acting; he's been taking an extended hiatus with no definite timelines of when he'll be back. 
After his negative comments about the show due in part to his religion, the former child star revealed it would be nice to finish the show on a different note.
As for where he stood with the show's co-creator Chuck Lorre, he said he actually sent him a letter congratulating him for his successes and gave him his number in case Lorre ever needed it.