Dee Dee Davis AKA Baby Girl from 'The Bernie Mac Show' Is All Grown-up Now - Meet Her Kids & Boyfriend
Dee Dee Davis is known by many for her role as Baby Girl in the comedy series "The Bernie Mac Show." These days she appears to be enjoying something more rewarding than being in the spotlight. Find out what the child star has been up to. 
Born on April 17, 1996, in Culver City, California, Dee Dee Davis is popularly known as an actress. She gained wide recognition after she featured as Bryana "Baby Girl" on the classic series, "The Bernie Mac Show."
While Davis' co-actors, Kelita Smith, Camille Winbush, and Jeremy Suarez, continued to tow in the direction of the movie industry, Davis left acting to concentrate on her education. However, she still gets accolades from her fans and followers for a job well done on the show.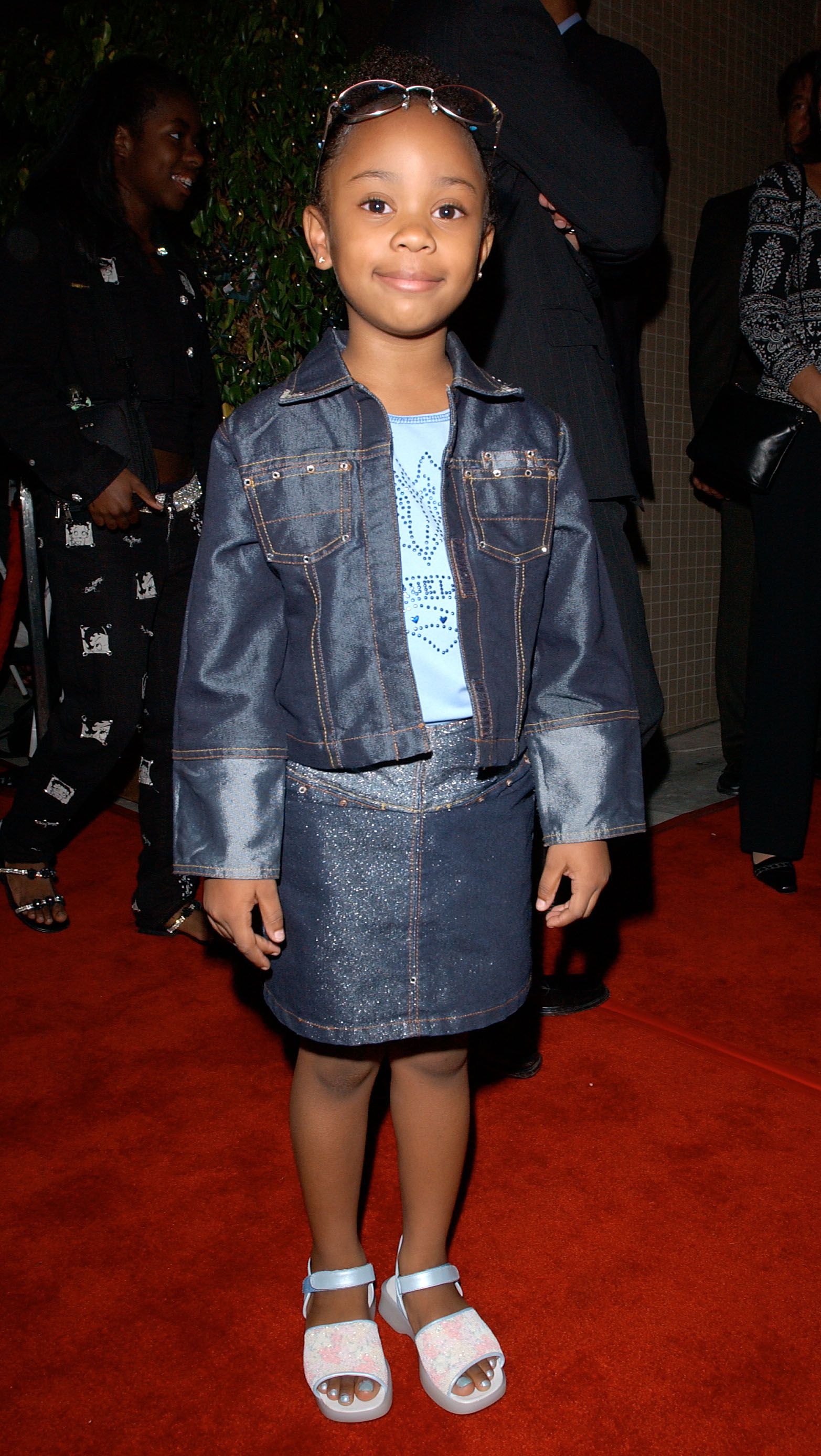 Years have passed, and the former child star now has a little family of her own. She is a doting mother of two children— Logan and Leia, who she shares with different men. Let's take a glimpse into Davis' happy family.
MEET BABY LEIA
Recently, Davis welcomed her little bundle of joy, Leia, with her current boyfriend a few days after her beautiful purple-themed baby shower on April 25.
Two days after her baby's arrival, the award-winner took to her Twitter page to share the good news with her fans. She received lots of congratulatory messages as many were happy about her new feat.
As much as Davis loves her daughter, she also enjoys updating her social media fans with pictures of the beautiful infant. On May 14, Davis introduced Leia to her 132 thousand Instagram followers. 
The raving beauty shared a three-piece slideshow that featured the adorable baby clad in a fluffy pink skirt and a matching headband. Leia laid adorably on a white surface, her hands spread apart, looking at the camera with her bold black eyes. The sight was nothing short of breathtaking.
BIG BROTHER LOGAN
Logan is Davis' first child and son, whom she shares with her ex-boyfriend and musical artist, Smokey. The pair first met each other at a fair and started their relationship in December 2014. However, their relationship was short-lived.
Logan is a great kid who has proven to be full of love, especially for his baby sister. Davis constantly shares pictures of the little boy enjoying the company of Leia, and they always manage to look adorable.
In one of the uploads posted on the siblings' joint account, Logan wore a white and yellow top and laid by the side of his sister, smiling. Alongside the lovely image was a snapshot that read: 
"Always by your side💛."
AN AMAZING FATHER 
Logan does not only share a good relationship with his little sister; the lad also enjoys great parenting from his mom's new boyfriend. On the occasion of the 2021 Father's Day celebration, Davis took to her Instagram page to serenade her beau with kind words.
The happy mother shared a montage of pictures that captured moments where her boyfriend was a caring father to Logan. In one of the slides, the proud dad could be seen carrying Logan as they enjoyed viewing fishes in a large aquarium. 
In the caption, Davis wished her man a happy first father's day, thanking him for everything he did for her and their family. The "The Bernie Mac Show" star also mentioned that her boyfriend wakes up several times at night to cater to Leia.
She also thanked the young man for loving Logan like his own and finally noted that they loved him. Many supportive fans trooped to the comments section to drop their wishes for the caring dad. 
A user revealed that Davis had the most beautiful family, and another said she loved the actress' family. Hopefully, Davis and her kids get to spend a lifetime with her supportive partner and loving father.