Dee Dee Davis AKA Baby Girl of 'The Bernie Mac Show' Showcases Her Postpartum Body in Plunging Skinny Dress in New Pics
"The Bernie Mac Show" actress Dee Dee Davis welcomed her second kid a few months ago and is now showcasing her beautiful postpartum body in a stunning black outfit.
It's been 20 years since the "Bernie Mac Show" was released, but we're still trying to keep up with the most famous cast members, especially after Bernie Mac died in 2008.
Kelita Smith, who portrayed Mac's wife Wanda in the show, has kept herself active in the entertainment industry with appearances in "Sharknado 3" and "A Deadly Adoption."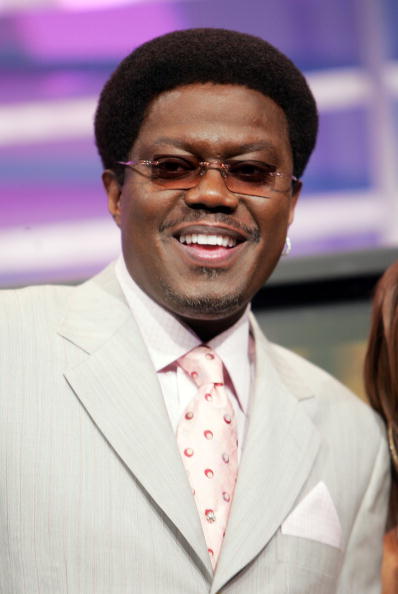 "BERNIE MAC SHOW" CAST TODAY
On the other hand, Camille Winbush (also known as Vanessa) worked in some very famous TV series after the "Bernie Mac Show" finale, including "ER," "Criminal Minds," and "Grey's Anatomy." Winbush's also trying to make a name for herself as a musician.
In Jeremy Suarez' case, he took some time off the entertainment industry after playing Jordan in the show. He's now a married man and working on his comeback.
As per Dee Dee Davis, she portrayed Bryana but is best known as Baby Girl. Out of the four child actors, Davis is arguably the one whose life has changed the most, especially because she has two children already. More on her later.
In June 2018, the "Bernie Mac Show" cast got together again in Los Angeles for a reunion interview, and the photos proved just how fast time flies. 
DEE DEE DAVIS' FAMILY
Davis and her then-boyfriend, a musician known as Chief Smokey, made headlines in February 2017 after announcing on social media that they were expecting a baby. Their son, Logan, was born that June. 
Understandably, Davis prefers to keep most details of her personal life away from the spotlight, so little-to-no information is known about her and Smokey's relationship.
Judging by some of their tweets, the former couple started dating in December 2014. In October 2017, they were still together as she celebrated National Boyfriend Day by sharing photos of Smokey on social media. 
Davis put on a striking black dress that featured a plunging neckline.
It's hard to tell when it happened, but Smokey and Davis are no longer together. At the moment, she is dating another man, and they've shared some details of their relationship on social media, including their new family member.
In February 2021, Davis uploaded an adorable selfie flashing her beautiful smile at the camera next to Logan and her new boyfriend. Apart from holding a positive pregnancy test and a sonogram, she wrote in the caption: 
"SURPRISE!!!!! Hey everyone. We're super excited to announce WERE EXPECTING! This is my family And We Can't wait to meet our newest little blessing."
On April 24, 2021, Davis shared some photos on her Instagram stories to let her followers know she was in the hospital, ready to give birth.
In the early morning of April 25, Davis announced that baby Leia Roberts was born by posting a cute image of her feet. The former child actress has shared more photos of her daughter ever since, including the ones on Father's Day.
DAVIS' POSTPARTUM BODY
Three months after Leia's birth, Davis took to Instagram to show her fans and followers her gorgeous postpartum body. Davis put on a striking black dress that featured a plunging neckline. 
Apart from her long hair and stunning high-heels, the aspect that attracted the most attention was her on-point makeup. Some of her followers, including "The Hughleys" star Ashley Monique Clark, praised Davis' looks in the comment section.
Speaking of Clark, who also worked in "The Bernie Mac Show," she was in an exclusive interview with AmoMama to discuss some details of her career.
One of the things she shared with us was that Bernie Mac was very kind to her whenever she visited their set ("Bernie Mac Show" and "The Hughleys" shot on the same lot for a while). Time really does fly!