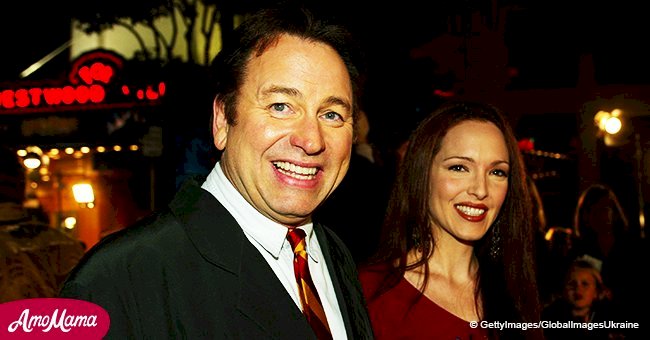 John Ritter's Widow Gets Candid about the Rare Disease That Killed the Actor
The late actor's wife has worked tirelessly to raise awareness about the lethal disease that claimed her husband's life over 15 years ago.
Amy Yasbeck has been committed to fighting against one of the lesser-known yet highly dangerous disease, aortic dissection following the death of television's beloved dad, actor John Ritter.
In a recent interview with Healthline, Yasbeck opened up about her John Ritter Foundation and its efforts on educating people about the silent disease.
Accompanied by Deanna Korondi, another woman who lost her husband of 28 years to aortic dissection, she talked about the experience of going through her husband's sudden death on the set of his television show.
Follow us on Twitter to learn more.
"When aortic dissection is confused with heart disease, it's fatal."
On September 11, 2003, Ritter died due to an undiagnosed aortic dissection. He was only 54 years of age at the time.
He was rehearsing for his new television show titled "8 Simple Rules," when he suddenly started to feel unwell and had to be rushed to the medical center.
The medical professionals initially misdiagnosed his condition as a heart attack, which can often occur during aortic dissections.
He was also mistreated as the doctors gave him blood thinners, which is reportedly a wrong medication to give to a person who has internal bleeding.
"When aortic dissection is confused with heart disease, it's fatal," Yasbeck said in the interview.
The John Ritter Foundation came into existence just within a few weeks of his death as Yasbeck vowed to prevent other families from suffering the same fate as hers.
Yasbeck also told during the interview that working for the John Ritter Foundation helps her stay connected with her late husband. "I share his world with others and that allows me to never run out of him," she explained.
According to Healthline, aortic dissection is a result of a condition called aortic aneurysm, which is the widening or ballooning out of the aorta.
This happens when there is a weak spot in the aortic wall. Aorta is the main vessel that transmits blood from the heart to the rest of the body.
In the US, aortic aneurysms are the 13th leading cause of death, which causes over an estimated 15,000 to 20,000 deaths every year.
On the official website of the John Ritter Foundation, there are a set of "Ritter Rules" provided, which may help people to see the warning signs of the aortic disease.
Just like Ritter, another famous celebrity to die of aortic dissection is Lucille Ball, one of the biggest stars of the twentieth century. She passed away from the disease at the age of 77.
Please fill in your e-mail so we can share with you our top stories!