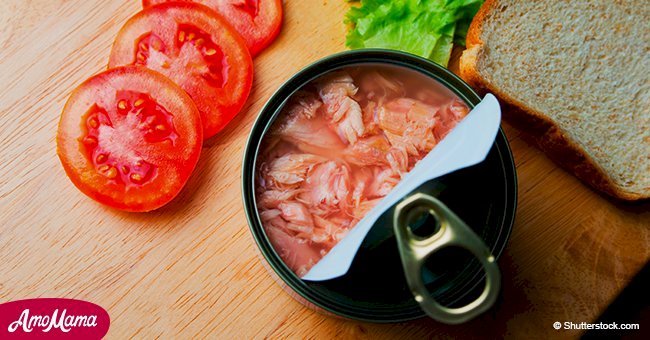 Surprising reason why many people stopped buying canned tuna
A few years ago it was still commonplace to find tuna mayo sandwiches in schoolchildren's lunchboxes or tuna casseroles at a potluck dinner. However, it seems that millennials have changed this trend.
The US Department of Agriculture has reported that the sales of canned tuna have decreased by 42% in the last 30 years.
One of the suspected reasons for this is the culture of foodies who prefer fresher food for aesthetic and health purposes.
Read more on our Twitter account @amomama_usa.
Processed foods, in general, have gained a reputation as lacking nutritional value. Popular diet choices such as vegetarianism, veganism, and paleo have also caused people to see processed foods as a no-go zone.
While all these factors are reasons for the steady decline of canned tuna sales, the biggest reason is a matter of convenience for modern-day consumers.
WHY TUNA SALES ARE DOWN
It has been found that many millennials don't own can openers, therefore making it impossible for them to consume canned food, tuna included.
Certain tuna companies have innovated their packaging to meet these challenges. StarKist responded to the news by introducing an easy to open pouch that comes with a spoon.
Companies are also meeting ethical challenges surrounding the fishing industry. Bumble Bee has done so by launching a website which customers can use to track where their specific product's tuna was caught.
TUNA'S NUTRITIONAL VALUE
Specific diets strictly forbid canned tuna, but it is not necessarily a good thing. Tuna contains nutritional elements which all humans need for a healthy and balanced diet, while still staying on budget.
Tuna contains both omega three fatty acids and vitamin B12. Omega 3 fatty acids assist in strengthening the brain and decreasing inflammation. Vitamin B12 is a crucial ingredient in red blood cell formation and energy creation.
However, canned tuna possesses a danger in the form of mercury. This is due to the high level of pollution in the ocean. Mercury's side effects include nervous system collapse which can eventually result in death.
Please fill in your e-mail so we can share with you our top stories!