88-year-old mom reunites with her daughter that she thought had died at birth 69 years ago
A mother and her daughter together again after being torn apart after the daughter's birth in a heartwarming reunion.
Genevieve Purinton was 18 years old back in 1949 when she got pregnant with Connie, but once her baby was born at an Indiana hospital, Genevieve got told that her baby had died at birth.
Wait, it used to be "not an uncommon practice" to tell an unwed mother her baby died after birth so it could be put into foster care without her knowing?!https://t.co/qCUYIfqJqZ

— Brian Sandler (@_BrianSandler) December 7, 2018
Now 69 years later, living in Florida, Genevieve got the surprise she had always dreamt about, her baby was, in fact, alive and wanted to meet her.
Connie got adopted by a family living in Southern California where she grew up and went on to have a daughter of her own, who in turn paved the way for Connie and Genevieve to reunite.
Read more on our Twitter account @amomama_usa.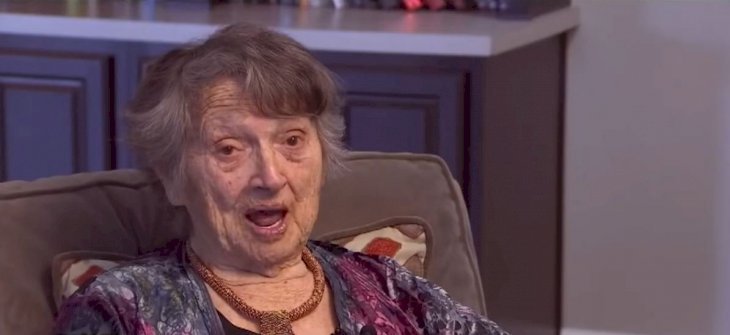 Last Christmas Connie received an Ancestry DNA kit as a gift, which led to the discovery of a long lost cousin and in turn, led to her biological mum.
Connie's adoptive mother died when she was five years old and spoke of how much she had wanted to be with her biological mother as she said:
"It's been a lifetime of wanting this. I remember being five years old, and wishing that I could find my mother."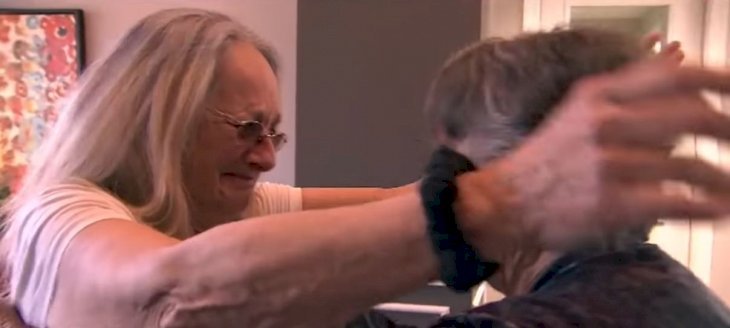 After she found out who her biological mother is, Connie sent her a card in the mail with her phone number, so she could reach out to Connie if she felt the same.
But after Genevieve received the card from Connie, it took a while before she had the nerve to pick up the phone. Genevieve and Connie's first contact came in September when Genevieve finally called her on the phone and Connie recalled the first words they said to each other:
"(She said) 'I think I'm your mother.' You could've heard a pin drop. I said, 'Oh, my God.'"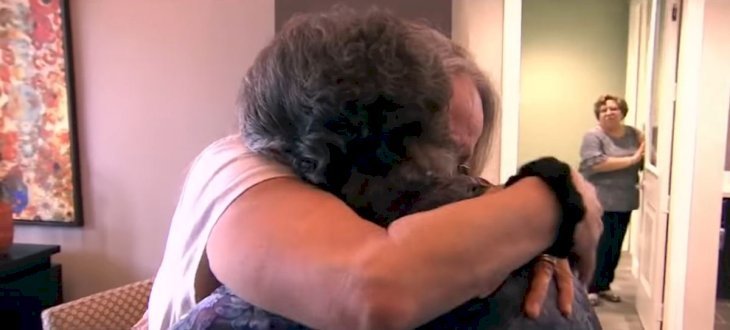 Tears from mixed and happy emotions flowed when the two met in person for the first time at Purinton's retirement community in Tampa, Florida.
A happy reunion followed as Genevieve exclaimed, "You're really not dead!" Afterward, Genevieve commented:
"We're criers. We just cry a lot. There were a lot of tears, and there's been a lot of tears the entire time since then. It's been really amazing."
It may have taken 70 years, but their longing for each other brought them back together, for a happy ending.
Similarly, a woman named Patricia wanted to find her birth mother as well, having been given up for adoption after being born. She spent her first seven years of life in the foster care system when she, at last, got adopted.
Once grown up she took a DNA test that showed she had family in Milwaukee. At first, her birth mother did not want to acknowledge that she had a child and gave her up for adoption, but once the DNA results came back, there was no denying it.
I liked the show when she got to meet her half sister Patricia. She has Oprah's laugh. She put Patricia up for adoption.

— carol thomason (@carolthomason8) November 27, 2018
After meeting with a niece in Wisconsin, it led to the meeting of the rest of the family she never knew she had. On October 2010, Patricia met her birth mother Lee, and her half-sister Oprah later the year on Thanksgiving.
And yes, Oprah as in Oprah Winfrey. Their mother was reluctant to admit that she had a child while Oprah lived with her father in Tennessee back in 1963, but spent a few quality years catching up before Lee passed on Thanksgiving this year.
Oprah's Late Mother Reunited with Daughter Decades After Secretly Placing Her for Adoption https://t.co/jhbGJch3xZ

— People (@people) November 27, 2018
Life for a child in foster care is not easy, and for them to find a place where they feel loved and part of a family is the best gift they can receive.
11-year-old Tannah Butterfield of South Jordan, Utah, received that gift when she got told that her foster parents got the go-ahead to adopt her.
The American Heritage school recorded the breaking of the happy news to Tannah, as the school's office manager and friend, Jackie Alexander broke the news to little Tannah.
Tannah's reaction pulls on the heartstrings as she reacted with pure joy. She leaped into Jackie's arms and hugged her tightly and kicking her feet in delight. The difference something can make in the lives of others we so often take for granted.