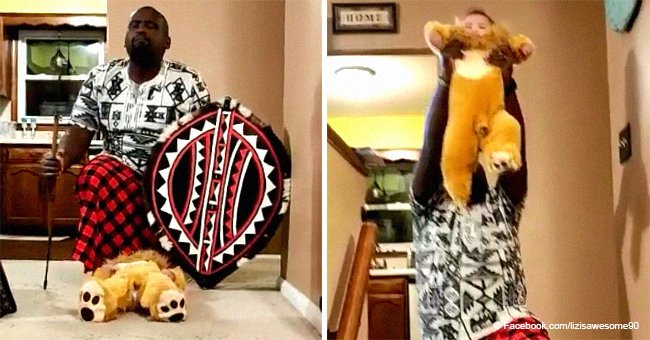 Video of dad staging cute version of 'The Lion King' scene starring his baby girl still melts hearts

Kevin Wachira, a Kenyan man living in Kansas City, made his home version of one of the most famous opening scenes of all Disney movies: "Lion King."
In the clip that his wife, Elizabeth, uploaded to Facebook, Kevin appeared wearing an authentic Kenyan outfit, including a spear, a skirt, and a warrior shield. The girl, Cecelia, was wearing a lion onesie and was lying peacefully in front of Kevin.
When Elton John's "Circle of Life" began, the proud father started dancing as if he was following a ritual with his spear and shield. A while later, Kevin held her baby up above his head, just as Rafiki did with Simba in the movie.
HOMEMADE "LION KING"
One of the aspects that attracted more attention was the Cecelia never broke character as she remained calm throughout the entire video. The clip went viral soon after Elizabeth uploaded it, with several people praising their originality.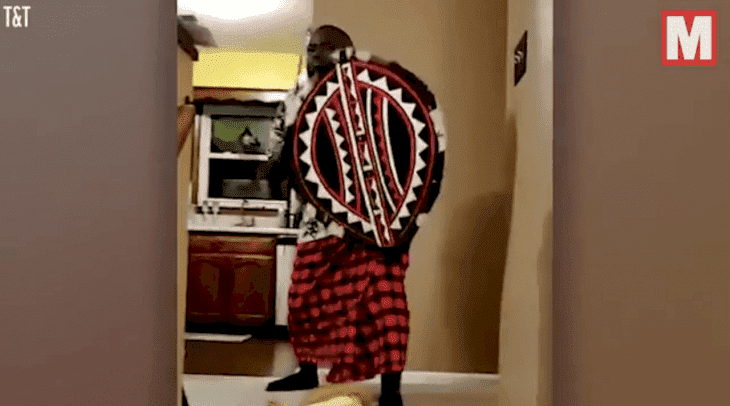 Source: Facebook/Elizabeth Wachira
Kevin revealed that, due to his job, he normally gets home late when Cecelia is already asleep. The day they shot the video was different as he got home earlier than expected.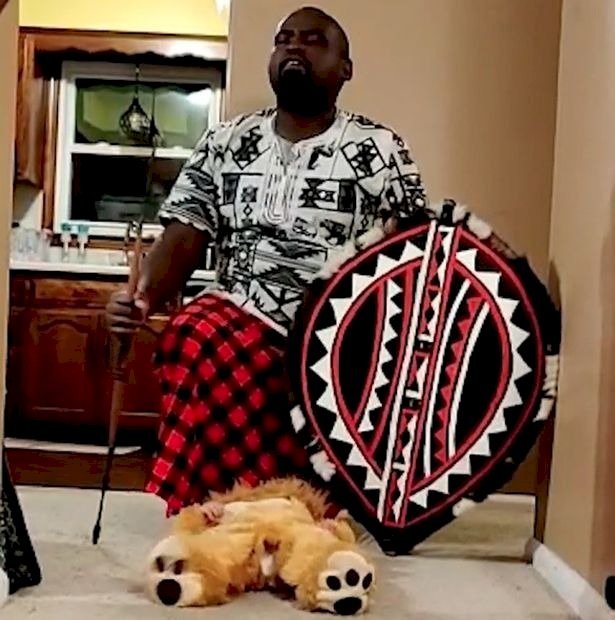 Source: Facebook/Elizabeth Wachira
"My wife wanted to get a picture of me with my daughter dressed in her lion onesie. Since I'm from Kenya, I had the crazy idea of going one better and dressing up and creating the Lion King scene!" confessed Kevin.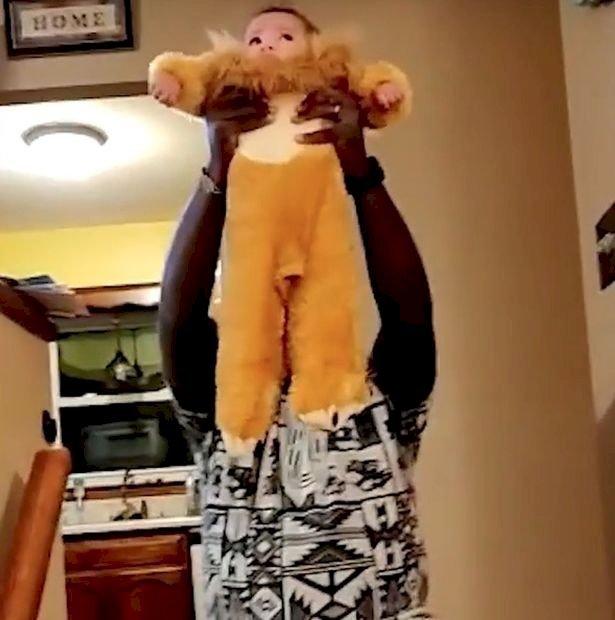 Source: Facebook/Elizabeth Wachira
REAL LIFE "LION KING"
It is not the first time that a "Lion King" related picture or video goes viral. Photographer Dafna Ben Nun went to Zimbabwe to learn more about natural wildlife. She spotted a monkey and his baby and recalled a familiar scene.
It was an adult baboon holding his little money up in the air just like displayed in the 1994 Disney film. Dafna, then 38, was caught in awe and knew that she had to take a picture.
"I couldn't believe it when I saw an adult baboon holding a baby, looking exactly like Simba in the Lion King. It was just a split second, but it was fascinating to watch!" said Dafna.
The photographer finally added that there were a couple of monkeys witnessing the scene what made it even more similar to the movie.
Please fill in your e-mail so we can share with you our top stories!