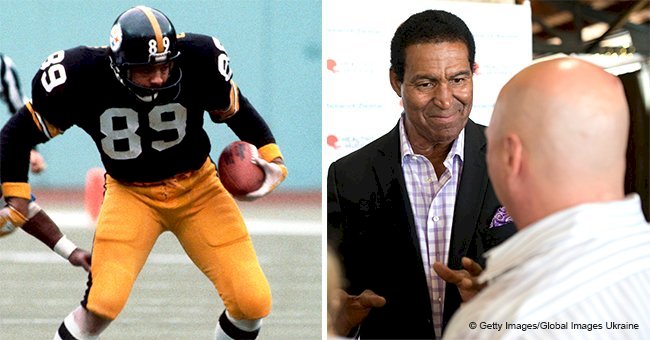 Los Angeles Rams legend Isiah 'Butch' Robertson killed in limo crash

69-year-old Rams star Isiah Robertson has been killed in a tragic car crash just hours after giving a speech at a high school football banquet.
A car crash has claimed the life of former Los Angeles Rams linebacker Isiah "Butch" Robertson. The three-car collision occurred on December 6 at Mabank, Texas.
SPEEDING TO HIS DEATH
Robertson, 69, was reportedly driving a limousine at an unsafe speed when the vehicle skidded sideways at a curve and came to a halt on the road. A pick-up truck behind him slammed into the limo causing it to crash into a car on the opposite lane. He was rushed to a hospital in Athens where he was pronounced dead. The truck driver was treated with minor injuries while the driver of the other car was unhurt.
SPEAKING ABOUT GOD HOURS EARLIER
Robertson was driving home from a high school football banquet before he lost his life. He gave a speech at the event and spoke about his bout with addiction and how it led him closer to God.
"After the game, they came back, they came into my house, they drug me to my feet and they took me to a treatment center. But that's where God touched me at. That's where I got set free at. And that's why I give back."
As a result of his rehabilitation, Robertson founded a treatment facility known as the House of Isaiah which was just miles away from the scene of his accident. The institution is a drug and recovery center for men.
OUTPOUR OF CONDOLENCES
Following news of Robertson's death, the Rams released a statement on Twitter.
"We are deeply saddened by the loss of one of our Legends, Isiah Robertson. He will be remembered not only for the great player he was, helping our team achieve multiple division championships in the '70s, but also by the work he did helping others through the House of Isaiah recovery center he founded in Texas.
"Our thoughts are with his family, his friends and his teammates during this difficult time," the Rams finished alongside two photos of their former linebacker."
HIS LEGACY
Robertson played for the Los Angeles team from 1973-1978 before he moved to the Buffalo Bills where he devoted four seasons until his retirement in 1982. He left a legacy of being a four-time All-Pro selection and six-time Pro Bowler. He was also instrumental in winning six straight NFC West titles for the Rams. In 2017, he was inducted into the Black College Hall of Fame.
ANOTHER CAR CRASH CLAIMS THE LIVES OF TWO ATHLETES
Reports of Robertson's death comes in the heels of another tragic news that rocked the sports world. Former Major League Baseball players Luis Valbuena and Jose Castillo were killed in a car accident suspected to have stemmed from an attempted roadside robbery. The players were en route to Barquisimeto from Caracas in Venezuela when a rock caused their vehicle to veer off. Authorities suspect the rock was thrown by four suspects who were later arrested and discovered with the victims' belongings. Castillo, 37, and Valbuena, 33, weren't wearing seatbelts when they were thrown off their seats by the impact. Meanwhile, two other passengers with them survived the crash.
Please fill in your e-mail so we can share with you our top stories!