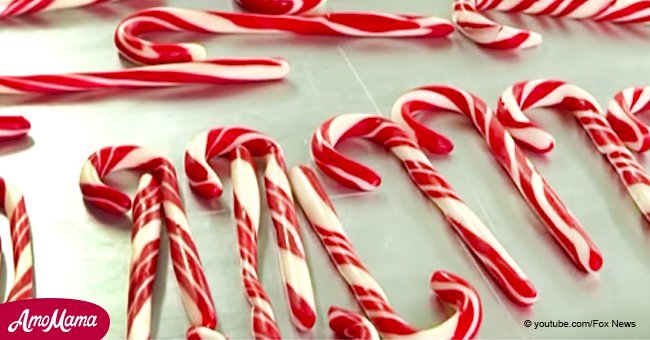 Elementary school principal bans candy canes because they supposedly represent Jesus
Jennifer Sinclair made her first Christmas of being principal at Manchester elementary in Elkhorn, Nebraska, a memorable one.
The new principal sent out an instruction to all members of staff to inform them that she placed a ban on certain religious Christmas items in all classrooms, with a list of banned and accepted items.
Principal Sinclair's banned list included anything that was colored green and red, Christmas music, a Christmas tree, reindeer, elf on the shelve, Christmas videos, and all Christmas gifts.
The list of acceptable items Sinclair provided featured snowmen, sledding, hot chocolate, gingerbread people, polar bears, and penguins.
Actions taken by the principal were not appreciated by parents who complained and contacted the district. Sinclair got placed on administrative leave after effectively deciding to ban Christmas from the elementary school.
The shape of a candy cane, which makes a 'J,' historically represents Jesus according to what Sinclair believes. To her, the red color is representative of the blood of Christ, while the white is a symbol of his resurrection.
According to the Elkhorn Public School district, Sinclair did not consult administrators regarding school policies about the matter. A statement go released where the district administration assured the issue got addressed and handled, and that the actions of Sinclair do not reflect on the policies of the Elkhorn Public Schools.
Meanwhile a radio station in Cleveland, Ohio decided to leave a song off their Christmas playlist this year. After receiving some negative feedback regarding the Christmas classic, 'Baby Its Cold Outside,' the station decided to hear what listeners had to say.
Star 102 Cleveland hosts the Christmas radio during the holiday season, and their on-air DJ agreed that the song is not suitable, especially in light of the #MeToo movement, and the fact that it does not mention the holidays at all.
When one listens to the lyrics, there is a lot of wiggle room for suggestive content that implies that the man is trying to make the woman stay when she doesn't want to.
Many listeners said that they find the song unsuitable during this day and age, ultimately the song got pulled as Star 102 DJ, Desiray said:
"People might say, 'Oh, enough with that #MeToo,' but if you really put that aside and listen to the lyrics, it's not something I would want my daughter to be in that kind of situation. The tune might be catchy, but let's maybe not promote that sort of an idea."
Meanwhile, radio stations in Colorado and Northern California created polls for their listeners to decide the fate of the song. However, San Francisco based station 96.5 KOIT had already decided to pull the song as well.
Dean Martin's daughter, Deana, the 70-year-old singer decided to speak up for the song and said that she would proudly continue to sing the song as she stated:
"'Baby It's Cold Outside' is a cute, flirtatious and romantic song written by Frank Loesser in 1944. It won the Oscar for 'Best Original Song' in the 1949 film 'Neptune's Daughter.' It's been recorded by dozens of the world's top recording artists for over 60 years, including my dad Dean Martin… "
Reiterating her stance, Deanna added:
"I personally love performing 'Baby It's Cold Outside' and will continue to do so. Merry Christmas!"
Please fill in your e-mail so we can share with you our top stories!