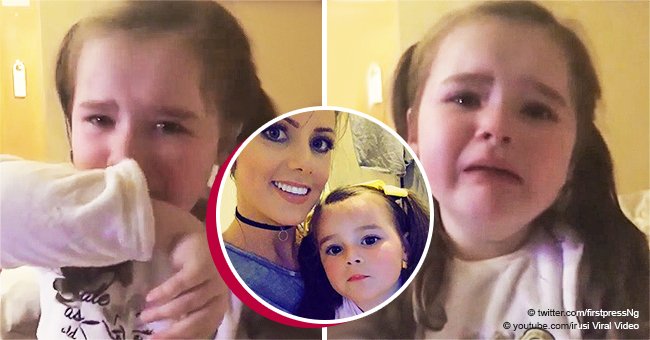 Heartbreaking moment when 4-year-old girl cries after being told she'll spend Christmas homeless
The heartbreaking video of a little girl crying because she and her mom have nowhere to go on Christmas has gone viral. The clip was posted by the hardworking mom to show the effects that Ireland's housing crisis has on both children and adults.
For every child, Christmas is the most magical time of the year, but 4-year-old Poppy has a hard time to enjoy the holidays as this will be her third year spending Christmas without a proper home.
In a video shared by Leanne Dunleavy on Facebook, her daughter is seen sobbing and distraught on the bed in a hostel in Dublin, Ireland, after hearing from her mom that they'll be spending Christmas on a shelter.
THE VIDEO
"Poppy why did you tell your mind out there?" Poppy asks her daughter in the clip, to which Poppy replies with tears rolling down her cheeks: "Because I have nowhere to stay because we have nowhere else." Leanne then tries to comfort the girl saying they're going to be together, but Poppy adds that she misses her dog, Milly, too.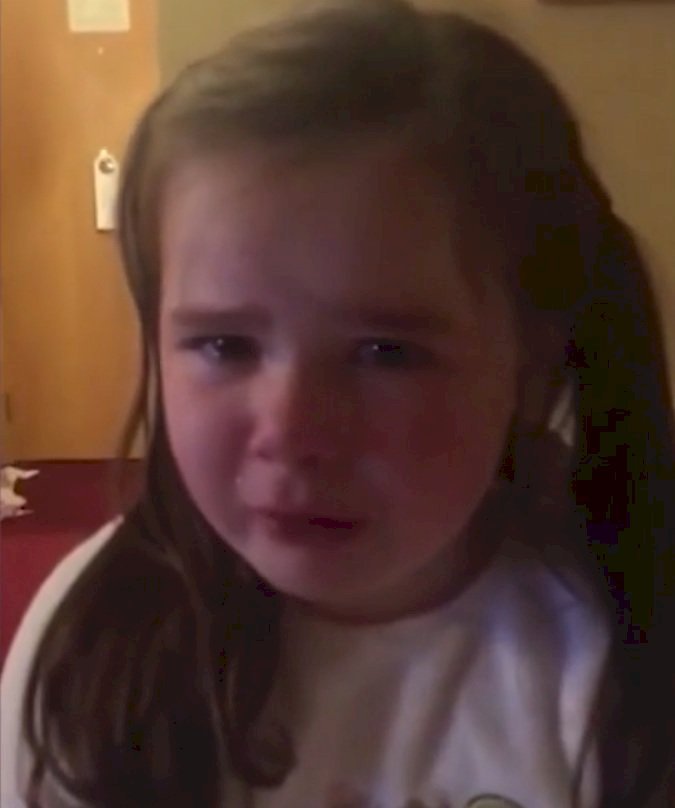 Source: YouTube/Firusi Viral Video
Leanne tells her that she will get a new dog when they get a new house, but little Poppy says that she doesn't want a new dog.
The video racked over 167,000 views on Facebook before Dunleavy went on private. The hairstylist told Daily Mail that she and Poppy were left homeless two years ago due to "unforeseen circumstances," and added that she doesn't expect their situation to change for a while.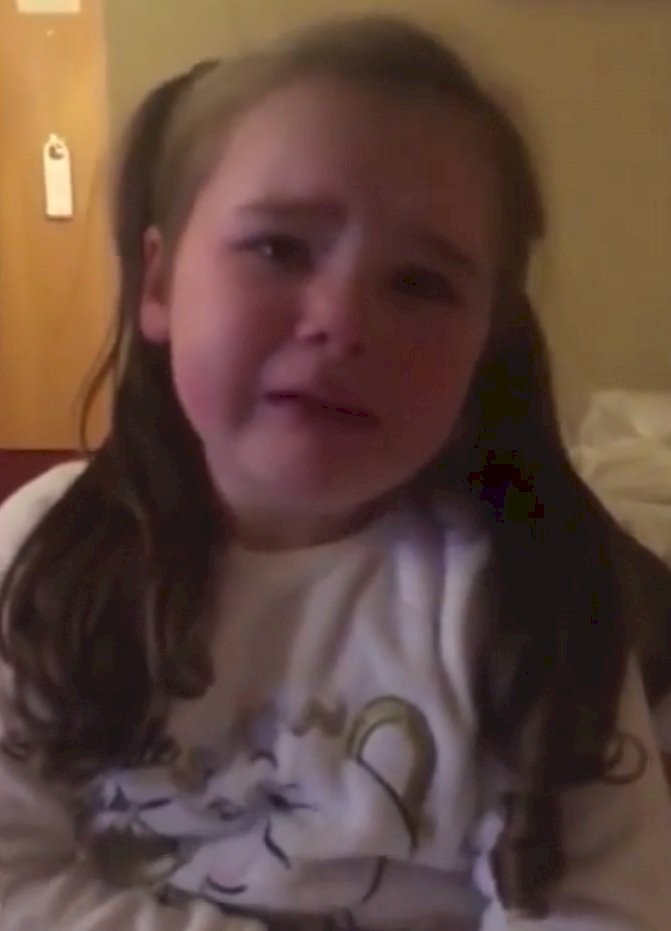 Source: YouTube/Firusi Viral Video
She continued:
"I just wanted to show the government how it's not only the parents that suffer because we get on with it. It's tearing the children apart, no child should be spending Christmas for the third time in homeless accommodation, and by the looks of things it will probably be the fourth Christmas next year."
In the comment section of the video, users blamed the Irish government for Poppy's and Leanne's situation, with most of them agreeing that a change is necessary to fight the silent housing crisis that's been affecting Irish people for years now.
THE HOUSING CRISIS
According to official figures, around 10,000 people are homeless in Ireland, including more than 3,800 children. But the numbers keep rising steadily every year. It is a contrasting situation in a country where the economy seems to be increasing, heading the European Union with 5.6% GDP growth, according to The Guardian.
People blame the increment in rents when the wage is still the same, plus a housing shortage, especially affordable, social housing.
Tommy Gordon, manager of Wicklow Homeless Five Loaves, a drop-in center south of Dublin, said the country is going through an "emergency." "We're supplying tents and sleeping bags to the homeless and food to those in financial difficulty," he stated.
THE GOVERNMENT'S RESPONSE
And even though the government says they're doing everything int heir power to build thousands of new homes to relocate the homeless, they are facing some difficulties to get it done quickly.
"There are limiting factors. There's only so much concrete, only so many service sites, only so many construction workers. We're ramping up things as quickly as we can," said Leo Varadkar, Minister for Defence.
Housing activist started to take empty properties in the city as a way of protesting; they're trying to add pressure to the government to find a quick solution to the rising housing crisis and have planned several movilizations across the country this month.
Please fill in your e-mail so we can share with you our top stories!