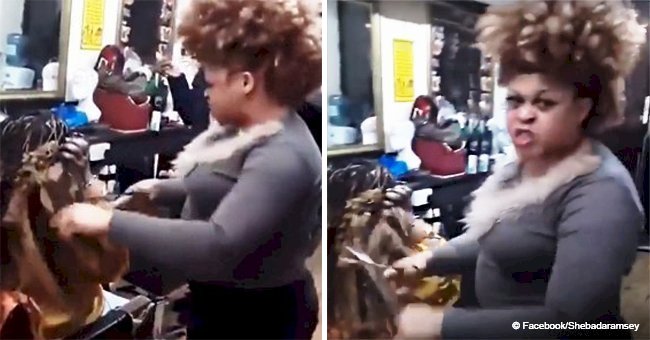 Hairdresser aggressively cuts customer's braids after heated argument about payment (video)
An angry hairdresser was recorded while she cut off her customer's hair because she couldn't pay for it, and the video soon became viral.
As people can see, a heated argument had already started when the camera began recording the two women. During the three and a half minute video, the hairdresser seems to be yelling at everybody that contemplates her as she cut the clients hair.
The clip was uploaded to Facebook by a user called Shebada, and people couldn't stop sharing and commenting on it. The images are just shocking. Read more on our Twitter account @amomama_usa
Despite the fact that another woman tried to put an end on the situation, the hairdresser continued chopping off the customer's hair in a very aggressive way.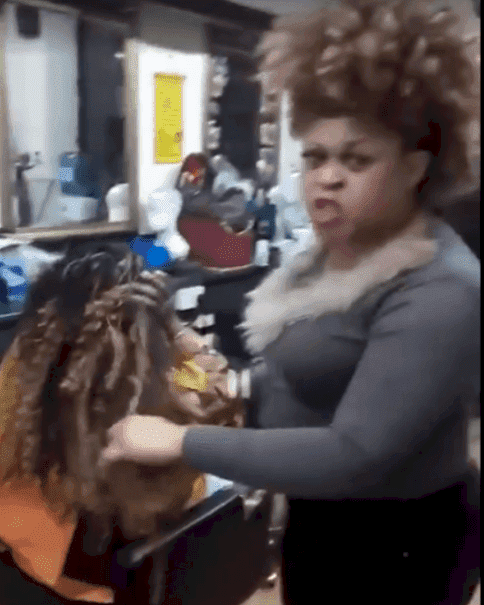 Source: Facebook / Shebada Ramsey
Some other people in the store were giggling, but they probably didn't have anything better to do while the hairdresser let go her anger through the scissors revenge.
SOME PEOPLE TRIED TO INTERVENE
At some point during the stressing footage, someone in the salon said they would call the police, but instead of cooling down the hairdresser's fury, it made her get even angrier as she began shouting: "call the police! Call the police!"
And just like that, without any remorse, the angry stylist continued chopping off the woman's hair.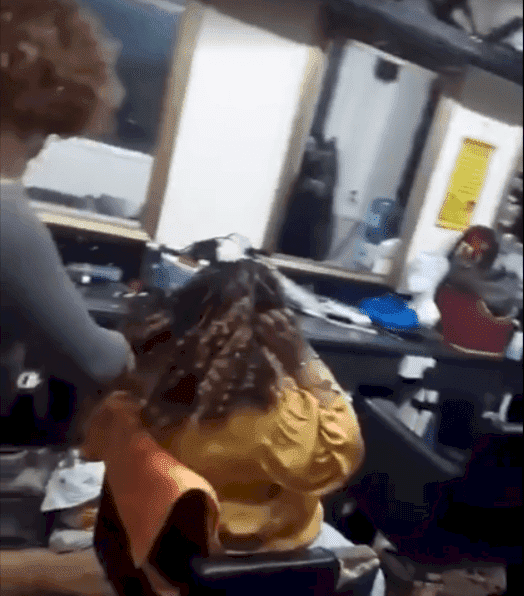 Source: Facebook / Shebada Ramsey
PEOPLE'S REACTION
The woman whose hair was being aggressively cut off remained calm, she didn't have any money to pay the hairdresser but as several people commented, the worker's reprisal against her was just too cruel and simply not professional.
A frequent suggestion was that banning the woman from returning to that salon would have been enough.
However, other people agreed with the hairdresser saying that she had the right to cut the woman's hair as she was technically stealing.
AUTHORITIES
The truth is that it should have been the police who handled the situation and not an unscrupulous hairdresser that without any remorse was even laughing when she was done with the woman.
This story reminds us of another hairdresser that cut a little girl's braids after she found out that the child's mother had no intentions on paying for the job she had done with the girl's hair.
The woman posted her story on social media and received tons of criticism until she told the whole story of why she ended up taking that resolution.
Please fill in your e-mail so we can share with you our top stories!