Cher's son shared candid confession about his mom's support and their relationship
Known as Chastity Bono until 2008, he assumed his male identity as Chaz that year. While he had a rough start with his famous mother when trying to find himself, the star is now his greatest supporter.
The 49-year-old actor, writer, and LGBT activist Chaz Bono is finally comfortable in his own body after a courageous life journey, and he is determined to make himself a name in the acting world despite his late start.
Around the time Bono was going through his career-defining first participation on TV series "American Horror Story: Roanoke," he opened up in an interview for AOL about his relationship with Cher, his mother.
Read more on our Twitter account @amomama_usa
Bono, like many people in his situation, experienced a bumpy ride growing up as the child of his celebrity parents Sonny Bono and Cher, with the tabloids signaling him for his sexuality since the early 1990s.
In 1995, Bono felt forced to speak out about his orientation, identifying himself as a lesbian. This wasn't easy for his mother to accept at first, although she grew to be Bono's "number one fan," as he shared.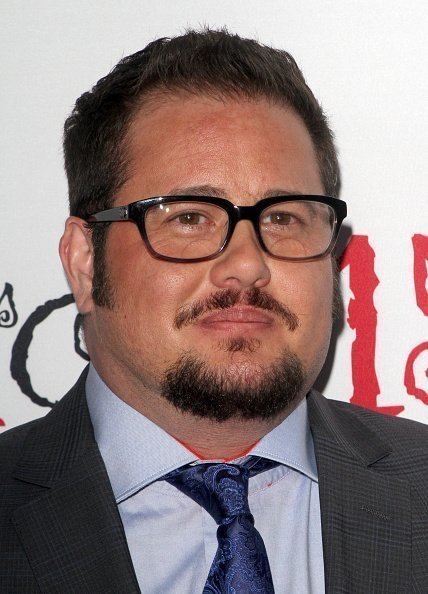 CHER'S REACTION
Despite Cher status as a gay culture icon, she wasn't ready to accept the fact that her only daughter was a lesbian.
Fortunately, much has changed over the years, and Cher proved it when she publicly defended her son following his appearance in "Dancing with the Stars" in 2011 after completing his gender transition.
"She has evolved a lot!" Bono said about his mother's rewiring about gender identity. He told Pride Source that now Cher "does get the pronouns right."
NOT AN EASY JOURNEY
Both mother and son have made quite a journey to get to this point. Bono had to accept himself as who he was after having mistakenly thought he was a lesbian woman, before finding out he was actually a transgender man.
Cher, on the other hand, had to come to terms first with his son's sexual orientation and then his male identity. But being the loving mother she is above all things, now she has nothing but support and admiration for Bono.
In 2013, the "Believe" singer told Sunday Times about her son's transitioning that "it's a strange thing for a mother to go through."
Cher recalled that when Bono first told her about his desire to live as a man, she didn't find it to be a problem for her, but then when Bono started to go through the actual process, she started to feel troubled by it.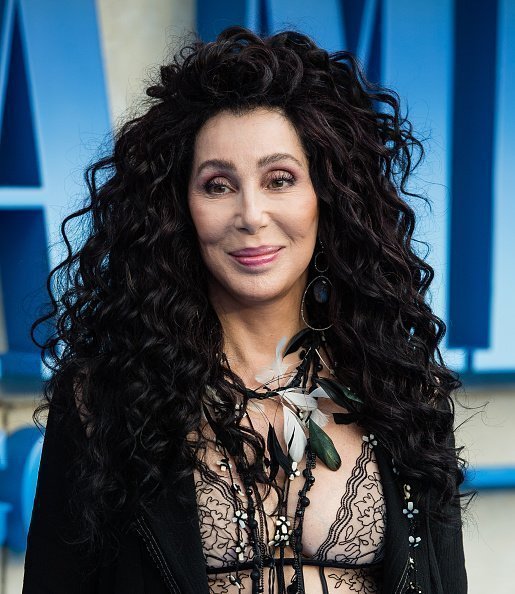 UNDERSTANDING GENDER IDENTITIES
After figuring it out herself, Cher found a way to explain what she believes it is like to be a transgender person before transitioning.
"For the people who don't understand it I try to help them understand, by saying, you know, 'I just love being a woman so much, but if I woke up tomorrow and I was a man I couldn't function,'" she said.
"It's hard to relate to, 'Oh, I must change my sex.' But I know if, by some miraculous something I woke up as a man, I'd hate it so much I can't tell you."
CHAZ BONO: THE ACTOR
For Bono, the reason behind landing his breakout role at the late age of 48 was that as long as he wasn't at peace with who he really was, it was impossible for him to do well in the roles he was offered.
Even before knowing that he wanted to transition, Bono felt more interested in male roles than in female ones.
But as soon as he felt comfortable in his own skin, debuting as himself in DWTS, he felt more confident than ever and ready to take TV by storm.
He tested the ground playing himself in "Degrassi" and "The Secret Life of the American Teenager", before moving on to his most celebrated role to the date on AHS.
In 2017 he returned for the following season of the horror anthology series to play a far-right radical, a role that earned him the acclaim of the critics. As Advocate puts it, Bono is now becoming one of Hollywood's most sought-after actors.
OTHER CELEBRITIES WHO SUPPORT THEIR TRANS CHILDREN
Times are certainly changing, and over the years, celebrities have become outspoken when it comes to embracing their transgender children path toward realizing their true identities.
Hollywood couple Warren Beatty and his wife Annette Bening are among those other stars that openly celebrate their transgender children for who they truly are and support them in their journeys.
Beatty and Bening's son Stephen, born Kathlyn, started his transition as a teenager, and in the first interview the "Bonnie and Clyde" star gave about the subject, he revealed Stephen to be a "genius," a "revolutionary," and his "hero."