The late Burt Reynolds and Dolly Parton's emotional duet stole hearts
Two of America's biggest stars teamed up to perform a song and a dance that went on to become one of the public's dearest movie scenes.
Hollywood legend Burt Reynolds passed away three months ago, after a long struggle with a heart condition. He was 82 years old.
Former co-star Dolly Parton, 72, remembered their work together in a farewell message to the actor. Read more on our Twitter account @amomama_usa.
Parton and Reynolds worked together on a 1982 film titled "The Best Little Whorehouse In Texas," and the duo performed the song "Sneaking Around" in one of the scenes.
Parton was cast in the role of brothel owner Mona Stanley while Reynolds landed the role of Sheriff Ed Earl Dodd, Stanley's love interest.
The "Jolene" singer was one of the many celebrities that took to social media to share their thoughts about the late sta. She made reference to his role in the film on which the two shared the big screen.
PARTON MOURNS HER FRIEND
Parton tweeted: "I am today along with Burt's millions of fans around the world as we mourn one of our favorite leading men. I know we will always remember his funny laugh, that mischievous sparkle in his eyes, and his quirky sense of humor. You will always be my favorite sheriff, rest in peace my little buddy. I will always love you."
THEIR FAMOUS SCENE
Parton and Reynolds's memorable scene featured the two singing the country star's original song "Sneakin' Around," both scarcely dressed, following a romantic night.
Flashback: Dolly Parton Sings 'Sneakin' Around' to Burt Reynolds in 'The Best Little Whorehouse in Texas' https://t.co/IVjp6aXzC6 pic.twitter.com/9KOmADlqyZ

— JÅ/\/\ə§ (@jamesrebeldean) September 7, 2018
In one scene, Reynolds uses a hair-drier hose as a microphone. The chemistry between the two stars seemed to be very strong, even though Parton was later going to say that filming "The Best Little Whorehouse In Texas" "was a nightmare."
A STAR ON THE RISE
"The Best Little Whorehouse in Texas" was Parton's second appearance in a Hollywood film. It was part of her aggressive campaign to transcend her status from singer to a mainstream superstar.
Only 8 years prior, Parton had built herself a name in the country music sphere with her unforgettable song "Jolene,"  but she wanted to reach a much wider audience, and movies were only a means to that.
"I never really had a big desire to be in the movies, although I knew if my career went the way I wanted it to, Vegas and the movies and all that stuff would eventually come," she told the music magazine.
THE PERKS OF BEING A FILM STAR
Parton is known for being outspoken and irreverent in her public conversations, and many times it is difficult to determine whether she is saying something seriously or just joking.
When she was asked if it was true that she was interested in doing more spicy scenes with Reynolds because she thought it was going to be her chance with the Hollywood's sex symbol she said it was just "being cute and funny."
She admitted to suggesting the producers add more romance to their characters' relationship, explaining: 
"Wouldn't you feel like you wasted five dollars if you paid to see 'Whorehouse' and you didn't see me and Burt kiss?. I'm not going to miss my chance to kiss Burt Reynolds."
A CROSSOVER ACT FOR THE TWO ENTERTAINERS
If the movie she made with Reynolds was a stepping-stone in her way to conquering the film industry, it also served to showcase the late actor's lesser-known singing career.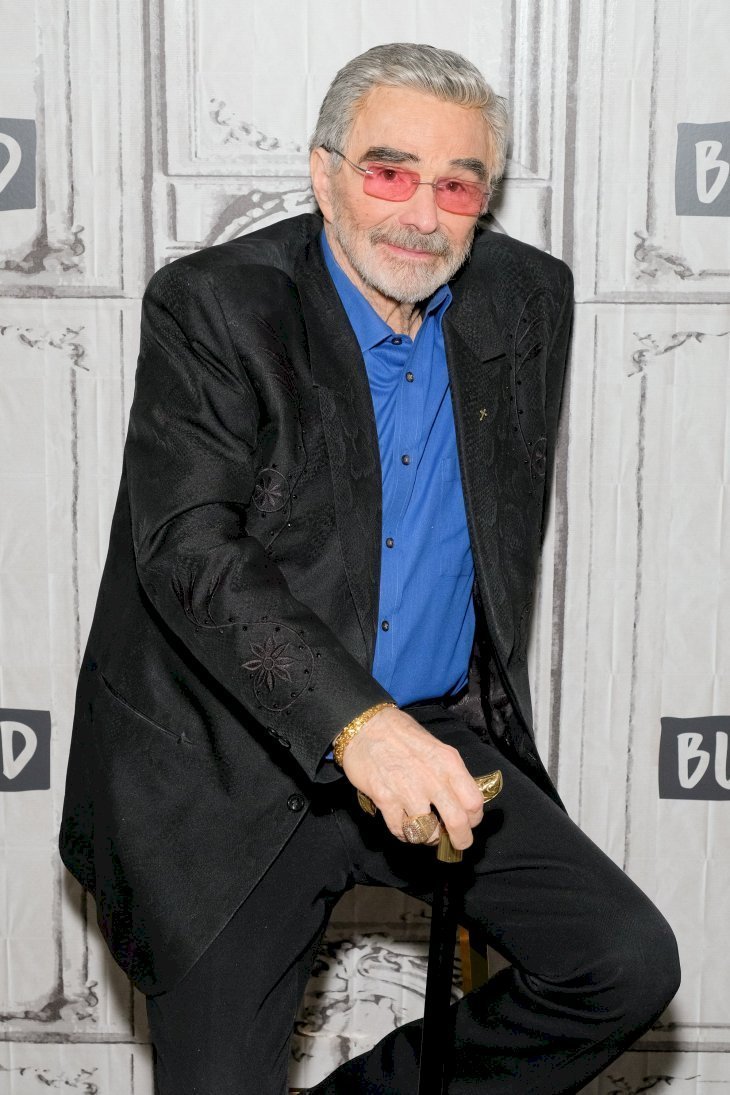 Apart from being the biggest male film star of his generation and an established sex-symbol, Reynolds gave it a try at becoming a music star as well, although he never achieved much success in that area.
Nine years after singing along Parton, Reynolds released a solo album titled "Ask Me What I Am," but it was poorly received by both critics and fans.