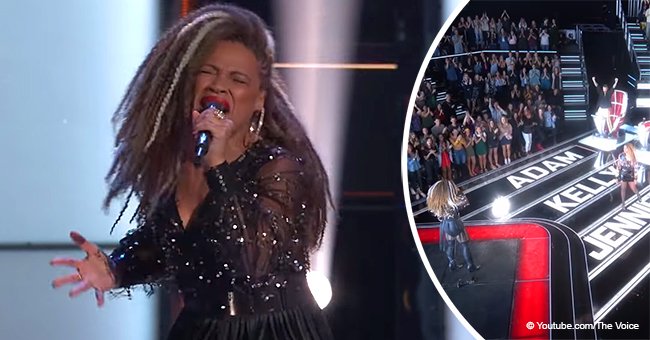 SandyRedd, who scored 4-chair turn, still captures hearts with her stunning audition on 'The Voice'

SandyRedd, a 36-year-old lady from Chicago, went to "The Voice" to pay a soulful rendition of Bishop Briggs' "River." Her performance was so good that fans remember it even now.
Even before SandyRedd started singing, coach Kelly Clarkson knew that it would be a good audition as she "felt" it. Less than fifteen seconds later, Adam Levine and Jennifer Hudson turned their chairs.
Not only her vocals were outstanding, her character, enthusiasm, and passion onstage were so powerful that not only the coaches but also the audience could feel it.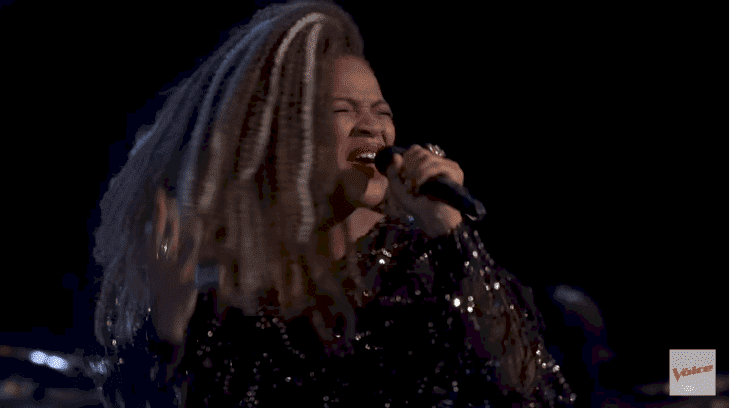 Source: YouTube/The Voice
SandyRedd's melismatic technique captured Clarkson, too, who turned her chair right before Blake Shelton. The best aspect of her presentation was that she enjoyed it as much as the coaches.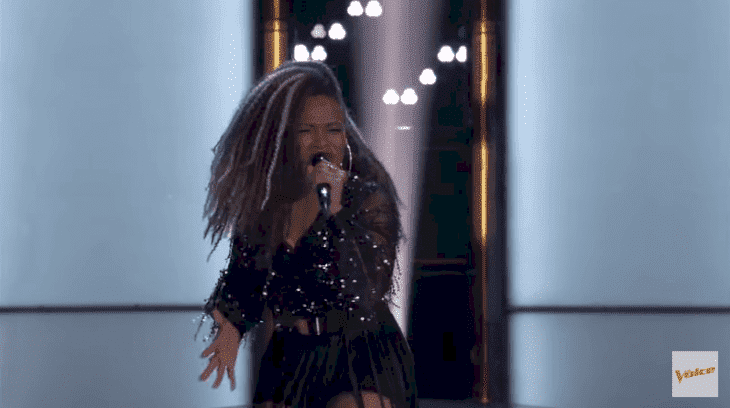 Source: YouTube/The Voice
THE COACHES' REACTION
When the singer finished her performance, not only she got Hudson's both heels but also Levine's sneaker, Shelton's cup, and Clarkson's jacket, which is the ultimate reaction a contestant could expect from these four particular coaches.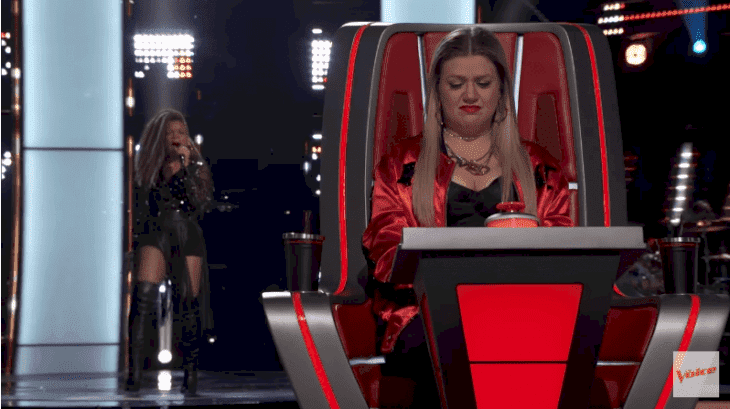 Source: YouTube/The Voice
Everyone praised her, including Shelton, who knew that he didn't have a chance to get her for his team but knew that she deserved his chair, too. Clarkson was speechless, something that surprised the rest of the coaches.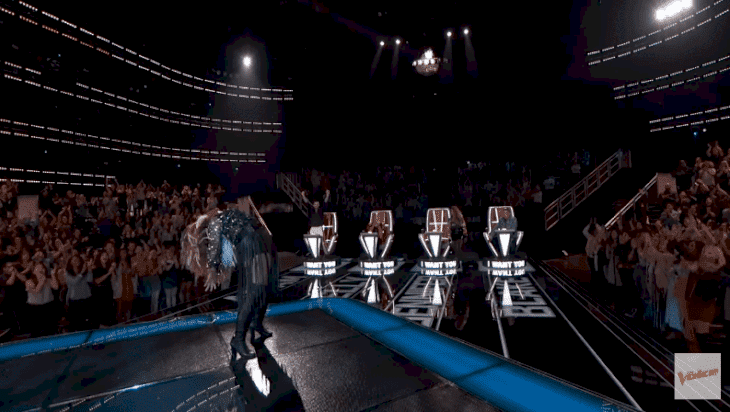 Source: YouTube/The Voice
It seemed like the battle was between Hudson and Levine, and the Maroon 5 star tried his best to get SandyRedd's attention, but she ultimately picked Clarkson.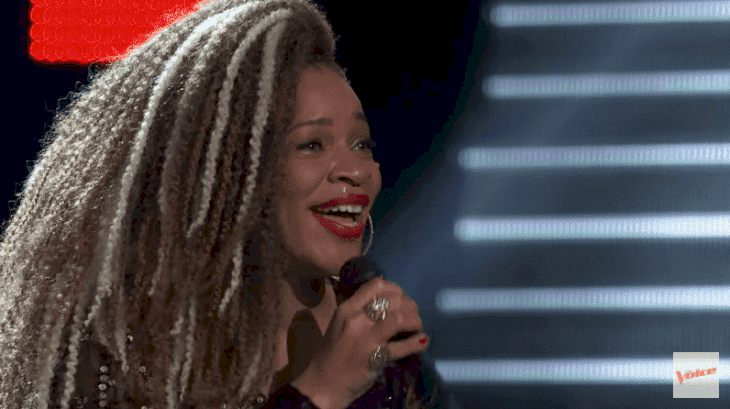 Source: YouTube/The Voice
HER PERFORMANCE IN THE SHOW
Throughout her time on the show, SandyRedd set clear that her mother was her inspiration. She was a singer and taught all her eight children to embrace music until she lost the battle with lung cancer in 2006.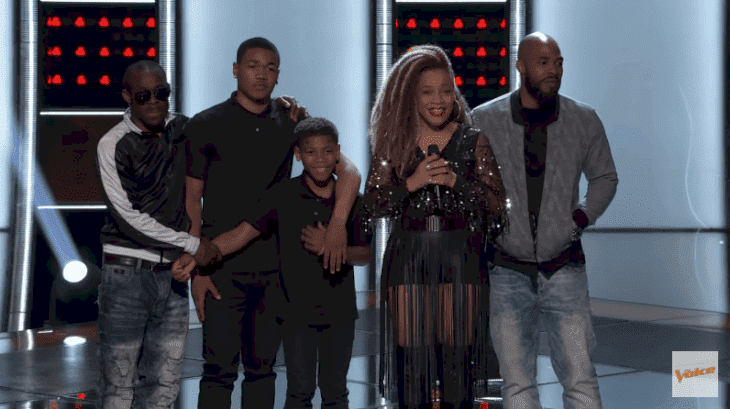 Source: YouTube/The Voice
Unfortunately, the lady was eliminated in Week 2 of the Live Shows in what was labeled as the biggest mistake the coaches have ever done in the fifteen seasons. Even though SandyRedd left "The Voice" earlier than expected, she has a bright future ahead, and the NBC show was a stepping stone on her way to fame.
ANOTHER OUTSTANDING CONTESTANT
SandyRedd was not the only contestant who made a huge impact on the coaches. MaKenzie Thomas, a 20-year-old lady from Kentucky, brought Mariah Carey, who made a special appearance in the show as the key adviser of the contestants, to tears.
Her wide vocal range helped her stage an emotional performance. "You are making me cry over here," said Carey. Thomas couldn't believe that she made the "All I Want For Christmas Is You" singer cry.
Please fill in your e-mail so we can share with you our top stories!