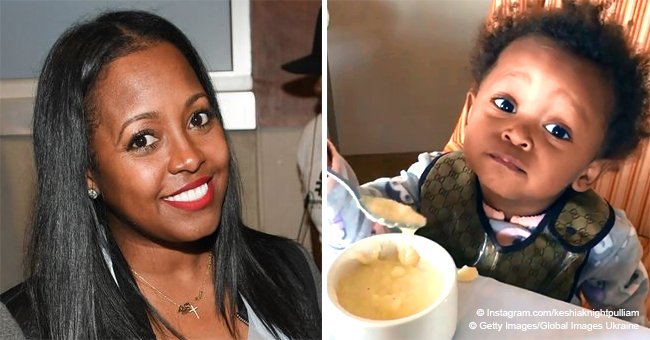 Keshia K. Pulliam melts hearts with videos of curly-haired daughter who pretends her grits are hot
"The Cosby Show" alumni, Keshia Knight Pulliam, is the proud mother of one-year-old Ella Grace, and even though she kept the girl's face off social media for months, now that she has primary custody Pulliam has been gushing about Ella without reserves.
Pulliam, who melted hearts once with her role as the little Rudy Huxtable on the '90s sitcom, is now a single mother of one. She gave birth to daughter Ella Grace in January 2017, a year after marrying former NFL player Edgerton Hartwell, who filed for divorce in July 2016, claiming Ella wasn't his.
MESSY CUSTODY BATTLE
The former couple got involved in a messy divorce battle, and after a DNA test proved Hartwell was indeed Ella's father, they added an even more bitter custody battle to their legal ground. At the time, they decided to keep Ella's face off social media to protect her identity and not interfere with the court case.
Earlier this year, Keshia and Ed finalized the divorce, and she was awarded primary custody of the adorable 1-year-old. Hartwell has visitation rights and is set to pay $3,007 per month in child support.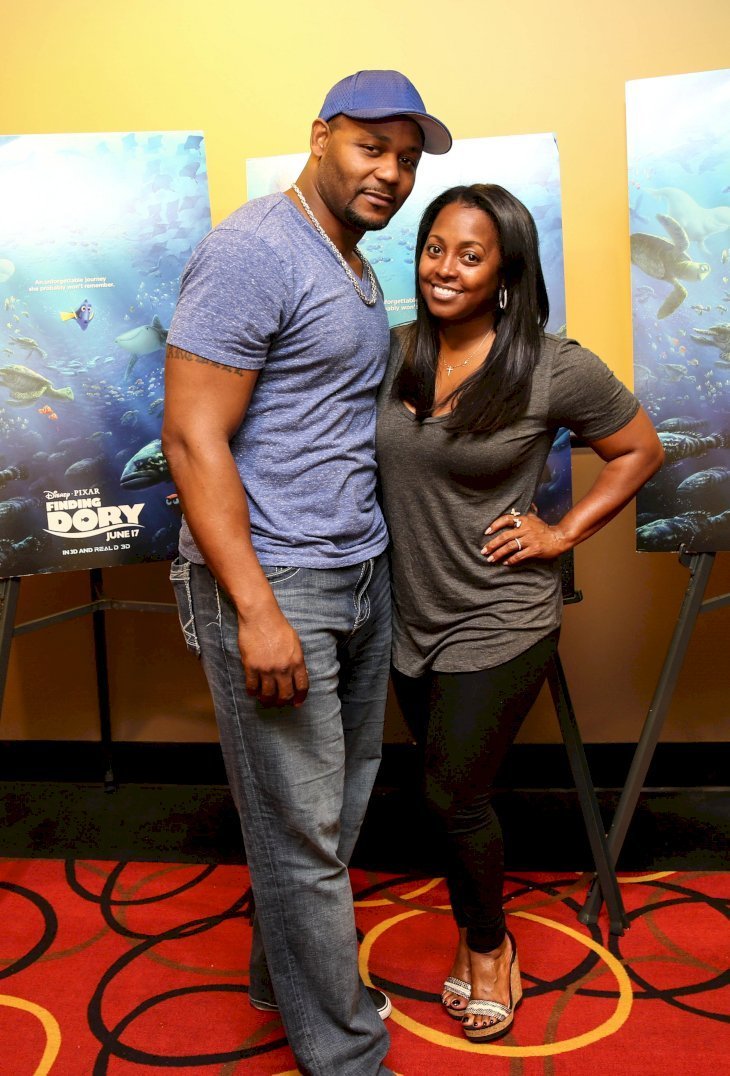 Source: GettyImages/Global Images of Ukraine
Pulliam is now free to share photos of her cute daughter, and she surprised fans by finally showing Ella's face on Instagram back in September. Since then, the 39-year-old star can't stop gushing about being a mommy, and fans are more than delighted by it.
A SASSY TODDLER
In her most recent Instagram video, Keshia recorded her daughter sitting on her dining room ready to eat her grits after blessing the table. The adorable tot wore a onesie with printed animals and a patterned bib as she said "Amen!" and "It's time to eat!" repeating after her mom.
"I don't think is too hot boo boo, try it," Keshia says in the video, as Ella takes a spoonful of her meal. "Is too hot?" Pulliams asks, and the sassy girl hums, pretending it is. "Ok, let them cool. Blow," Pulliams suggests, and Ella immediately starts cutely blowing on her grits.
"Breakfast with Munchkin. FYI mommy police the grits were NOT HOT... #Momlife #Love," Keishia captioned the pair of clips, getting ahead of the mom shamers on social media that are always ready to blast celebrity moms after the minimum detail.
FANS' REACTIONS
However, fans mostly filed her comment section with positive words for Ella and Keishia. "She is so grown, just look at her lil cute self being a big girl feeding herself," wrote one fan.
Another added, "Ok if this is not the cutest... She's so cute!! And your Doppelganger!" and a third one said, "She so cute and she knows good and well those grits were cool lil faking self!!"
Pulliam has been open about how much motherhood has changed her life, calling Ella her "greatest accomplishment and joy."
"There is no love like a mother's love. Motherhood is the greatest gift God has given me!! Thank you, Ella Grace, for making me a Mommy," Pulliam wrote on her message to celebrate Mother's Day last May.
She's definitely still on cloud nine with her girl, and we can't blame her, she's too cute.
Please fill in your e-mail so we can share with you our top stories!