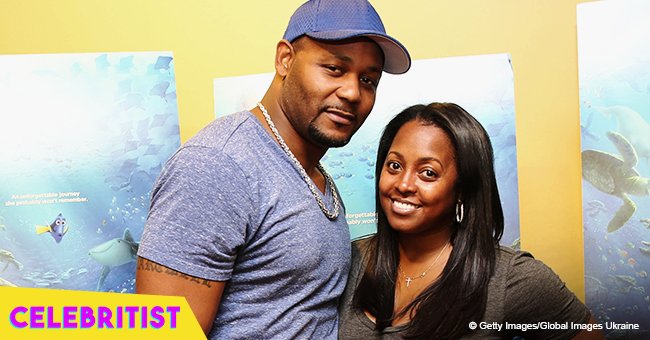 Ed Hartwell throws shade at Keshia Pulliam, claiming she doesn't work enough to need a nanny
Keshia Knight-Pulliam's estranged husband Ed Hartwell throws some shade at his wife amid their extremely messy divorce. This comes after he asked for a new trial with regards to the child support that he gives his wife.
Ed Hartwell, a retired NFL linebacker, is currently pleading the court to reconsider its ruling over their divorce, as he thinks he is paying too much child support. According to court documents obtained by TMZ, he says that Keshia no longer needs a full-time nanny.
He also asks for him to see his kid more, and says that he shouldn't have to pay for a full-time nanny, taking a dig at Keshia because she allegedly hasn't been working as consistently as she used to during her recurring roles on "The Cosby Show" and "Tyler Perry's House of Payne".
Keshia decided to take a dig at Ed too, saying that it's ironic how he wants to spend more time with his child, Ella Grace Pulliam-Hartwell, considering he once questioned the child's paternity.
During the primary court ruling last April, Keshia won primary custody of Ella, and Ed was forced to pay $3,007 a month in child support. However, he's clearly not ready to give up on his child nor his fight towards lower child support.
Their child Ella Grace has been growing up to be a beautiful child, and although the two parents are in a gruesome battle over her, this hasn't changed the way they treat the little girl.
In fact, Keshia has made sure to shower her with love, trying her best to avoid letting Ella become affected by the court battle.
The court has yet to announce their decision over Hartwell's decision, and it's expected to hit the news soon after it's been made.
Please fill in your e-mail so we can share with you our top stories!