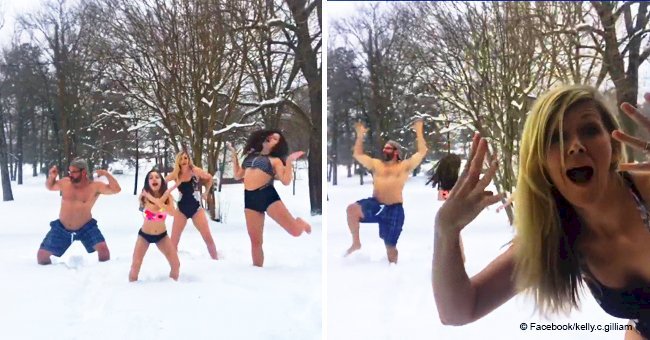 NC family goes viral for having swimsuit dance party in winter storm
Just when you thought you'd seen it all on the internet! A family in North Carolina decided to put a new spin on surviving a winter storm, and have since gone viral.
While most people were wrapping up in multiple layers of clothes and trying to keep as warm as possible, the Gilliam family decided to walk -- or dance -- a different path.
The whole of Alamance County in North Carolina was covered in snow, but that did not stop the clan-of-four from putting on an epic dance show in very unlikely costumes- swimsuits.
The 40-second video posted on Facebook started with a view of the neighborhood covered entirely in ice. Almost immediately, the loud sound of music comes on, and the father comes into view, clad only in a pair of shots and face-cap worn backward.
He is followed by his older daughter, his younger daughter, and finally the wife. Each person displays different dance moves, and at some point, daddy and the older girl engage in a father-daughter faceoff worm dance.
The hilarious clip was posted on Sunday and already has 54,000 views. Facebook users have also commented on the family's shenanigans, most branding them as "crazy."
"Ya'll are crazy!!! Love it!"
"Too funny-!! Y'all are nuts."
"I always look forward to seeing The Gilliam's on a snow day!"
The Gilliams may have gone quite overboard with their stunt, but they're not the first to dance in a situation where it's the last thing people expect.
PRE-SURGERY DANCING
Deborah Cohan, a mother-of-two, was getting ready for her double mastectomy procedure when she burst out dancing in the operation room.
Not minding her drab hospital gown and cap, Deborah moved energetically to the beat of Beyoncé's "Get Me Bodied" and ended up getting the doctors and nurses to dance along too.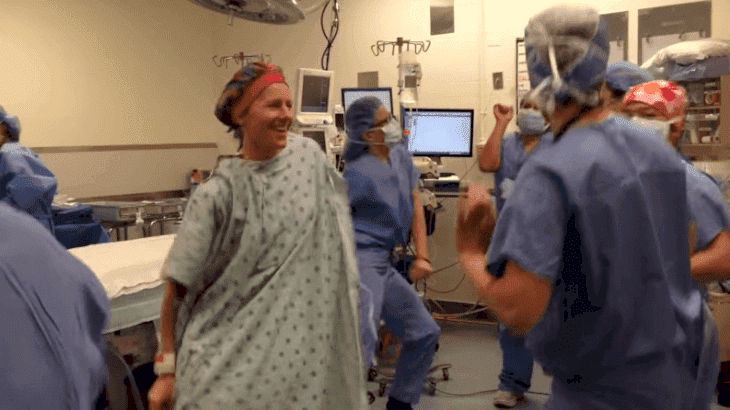 YouTube/karenrme
The dance session, believe it or not, took the whole of six minutes, more than long enough time for most people to dance under normal circumstances.
The video touched many people not just because it was fun to watch, but because it spoke of a woman's extraordinary strength and courage.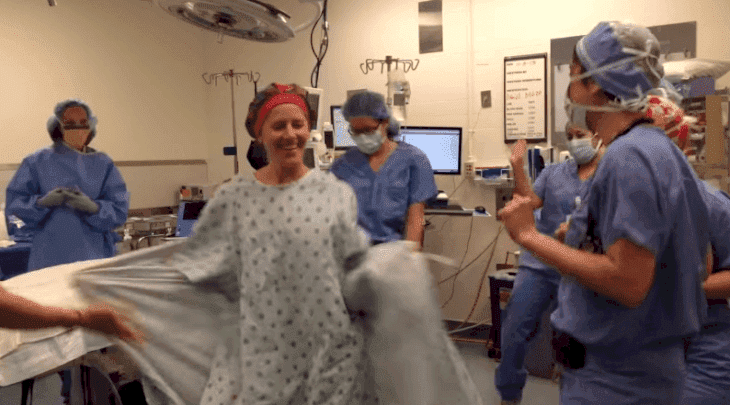 YouTube/karenrme
You can catch up on the rest of the story and see what happened after the dancing here.
Please fill in your e-mail so we can share with you our top stories!