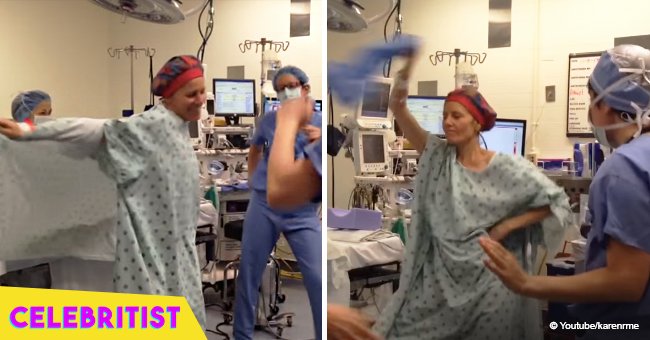 Woman prepared for double mastectomy with Beyoncé dance party in viral video
Deborah Cohan and her team of doctors decided to throw a quick dance party while in the surgery room minutes before Deborah underwent a double mastectomy.
In the six-minute video, which has more than eight million views on YouTube, Deborah appeared wearing a hat and a surgery rob ready to start the medical procedure. The doctors, nurses, and anesthesia team were also in the room wearing their uniforms.
As soon as the clip started, Beyoncé's "Get Me Bodied" started playing and every single person in the room started showing off their moves. First, the doctors and nurses were a bit shy, but looking at Deborah energetically dancing made them follow the music as good as possible.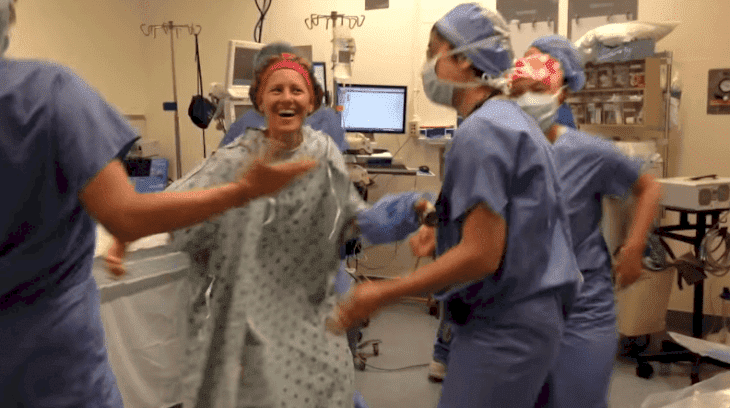 Source: YouTube/karenrme
LONG-LASTING DANCE
One of the most impressive aspects of their impromptu dance was that it lasted six minutes straight, which is more time than what most people would dance in such an active way in a real party.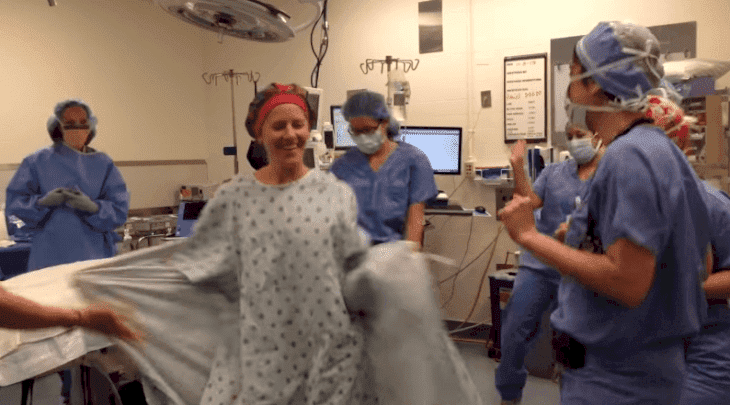 Source: YouTube/karenrme
THANKING FOR THE OPPORTUNITY
When the song ended, Deborah thanked and hugged everybody. One of the members of the medical team thanked Deborah for giving them the opportunity to do what they did.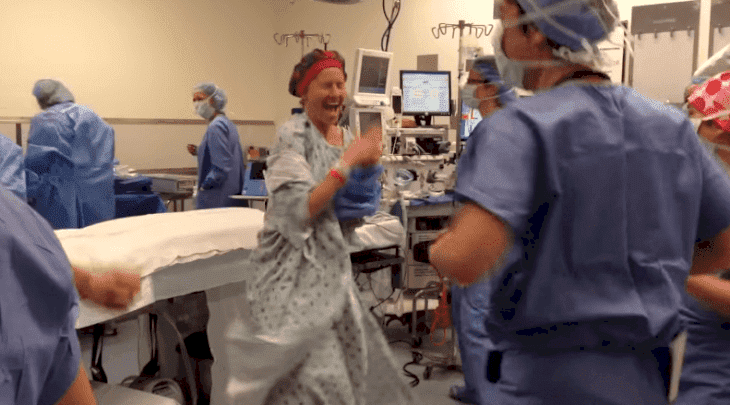 Source: YouTube/karenrme
ASKING OTHERS TO PARTICIPATE
According to People, Deborah, a mother of two, was about to get her double mastectomy at Mt. Zion hospital in San Francisco. Apart from that, she created a CaringBridge page wherein she invited other people to participate in a virtual flash mob.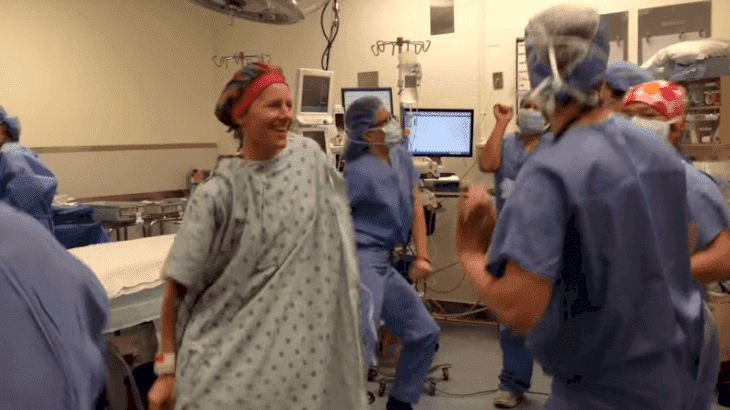 Source: YouTube/karenrme
"I have visions of a healing video montage. Nothing brings me greater joy than catalyzing others to dance, move, be in their bodies. Are you with me people?" wrote Deborah back in 2013, asking people to send videos dancing to Beyoncé's tune.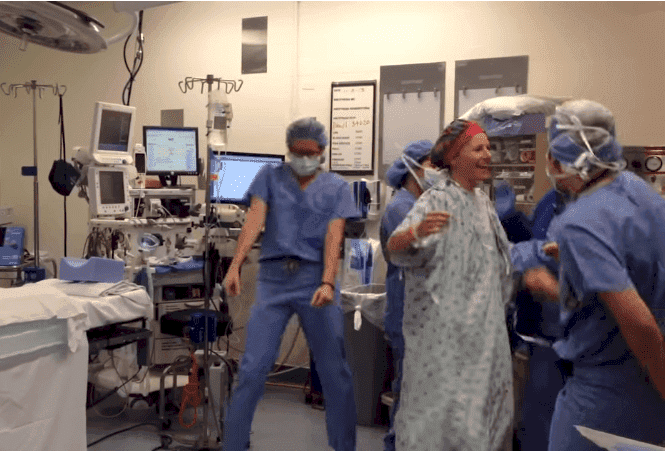 Source: YouTube/karenrme
ANOTHER UNCOMMON DANCE IN A HOSPITAL
While it is quite uncommon, Deborah is not the only woman who took her chance to dance before undergoing a medical procedure.
Alicia Exantus, who was in the maternity ward of the Manatee Memorial Hospital in Florida, broke out into an energetic dance right before getting into the delivery room.
Her husband and a couple of members of the hospital joined her, and the video became viral in no time.
She went through 30 hours of labor when her choreography ended. Thankfully, her baby was born as healthy as possible.
Please fill in your e-mail so we can share with you our top stories!