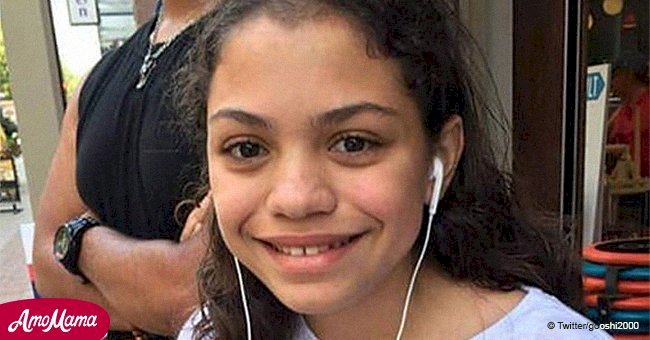 Fascinating story how prayers and a Christmas miracle helped rouse a girl from a coma

Two weeks after a 17-year-old fell into an explicable coma, she awoke for a Christmas miracle in Jacksonville.
When the Florida teen suffering from cystic fibrosis suddenly woke up from her coma, her family was shocked and delighted, but their fight is not over yet.
When the daughter of William and Alaina, Christina Vandervelden fell into a coma two weeks ago, doctors were not hopeful and called her parents to tell them they needed to prepare for the worst.
The Vandervelden's started to pray for a Christmas miracle, and family, friends, and people worldwide came together on December 5 to pray for Christina.
Read more on our Twitter account @amomama_usa.
When William and Alaina went to the Mayo Clinic in Jacksonville visit Christina on December 6, the nurses excitedly told them they had a surprise. She woke up!
Christina has since started with physical therapy but needs to get better before she can become eligible for a dual lung transplant. Having to stay in the hospital with a long road ahead, Christina's family plan to stay by her side, even if she is not home in time for Christmas.
It's been a tough year for the Vanderveldens, Christina had been in and out of the hospital, and when she was home, mum Alaina got hospitalized for West Nile virus.
The second of their two children, another daughter named Alexis, has Asperger's syndrome. Seeing to her needs, and being there for Christina had not been easy, but they have been receiving a lot of support from people worldwide. In support of Christina's fight, a GoFundMe page got set up and had reached just over half of their $12,000 goal.
Alaina posted a touching update on Christina's GoFundMe page on December 12 where she expressed her appreciation for all the contributions so far:
"From the bottom of my heart, I want to thank everyone and anyone who has contributed to Chrissy's campaign. Whether it being a thought, prayer, or donation, it means so much to us. It is so refreshing to know and feel that our family is not in this battle alone. The outpouring of support has been welcome, and we are so very grateful to all of you. When things are not so overwhelming, I fully intend to personally thank each and every one of you."
An inspiring story of 40-year-old Selwa Mitchel reminds that all sorts of things are possible. Selwa got diagnosed with cystic fibrosis when she was three years old and was not expected to live past the age of 7, and 33 years later, after two lung transplants and awaiting a third this miracle woman is doing great.
The mother of two fought for a normal life and got it. Happily married to her property developer husband, Charles Scott with whom she shares two beautiful children.
Please fill in your e-mail so we can share with you our top stories!