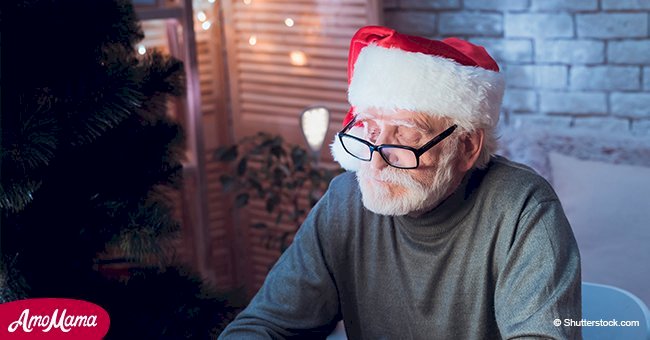 Family pets receive more presents than granddads, study reveals
A recent research from Barclays surprised everyone with the British Christmas present run-down, showing how the four-legged members of the family got priority over the elderlies.
The new research estimated that the pets in the family can expect four percent more presents than the grandparents this year.
In the survey, about 34 percent of the pet owners admitted that they will be buying Christmas presents for their pets. Comparatively, only 11 percent said that they will buy presents for their grandparents.
More surprising findings suggest that it is the eldest child in the family who can expect to get the best out of Christmas this year. They will be receiving more gifts than any other member of the family and will have the most spent on them, which is an average of about $79.
Follow us on Twitter to learn more.
A total of 27 presents will be purchased by an average Brit for their family and friends. They will spend around $42 per gift in an average.
The company's research also found out that about 65 percent of Brits admitted to enjoying buying presents for their loved ones.

Source: Facebook/DailyMail
At the same time, about 32 percent of them admitted that they get 'carried away' during Christmas. Consequently, about 68 percent of Brits admitted to worrying about their finances during the holiday season.
In total, Brits are estimated to spend over about $19 billion on presents this Christmas.

Source: Facebook/DailyMail
Addressing this trend, the Managing Director of Community Banking at Barclays, Josie Clapham, said, "Many of us enjoy treating friends and family, but it's important to not get too carried away and put yourself under financial pressure going into the New Year."

Source: Facebook/DailyMail
Clapham further suggested that there were a lot of things that an individual could do to control their spending on presents this Christmas including 'amending your ATM limits to turning off remote purchases" when gift buying is done.
Barclays has also estimated that if everyone were to set a limit of around $22 of spending on each person they were buying for, they can save themselves $156 this year.

Source: Facebook/DailyMail
Meanwhile, another survey conducted by Rover.com in the US also came up with similar results, showing that people buying Christmas gifts for their pets is a trend that is on the rise.
The new study found out that about 95 percent of those surveyed reported buying holiday gifts for their pets.
Please fill in your e-mail so we can share with you our top stories!