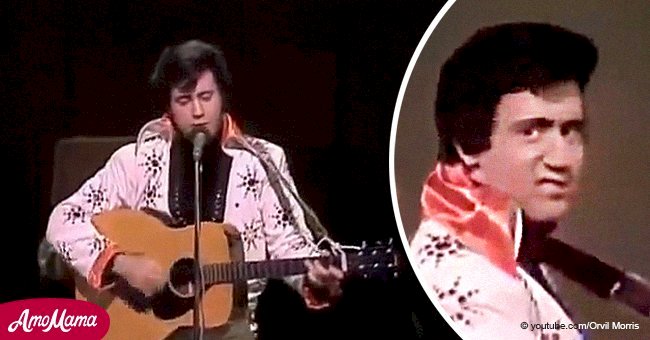 Andy Kaufman once stunned Johnny Cash with a perfect Elvis Presley impression
The deceased Andy Kaufman was the best Elvis impersonator ever, and the King loved him.
Fans of both Elvis Presley and Andy Kaufman remember the unique moment the King of Comedy brought the King of Rock 'n Roll back to life.
Two years after Elvis Presley passed away, Kaufman gave the performance of his life on the "The Johnny Cash Show" Christmas special in 1979.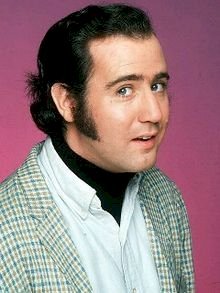 Source: Wikipedia
"You know, Elvis Presley once said that out of all the Elvis imitators, the one that he enjoyed the most is our guest Andy Kaufman."
Johnny Cash, "The Johnny Cash Show."
KAUFMAN: THE SONG AND DANCE MAN
In the 70s Kaufman exploded into the comedy world like an atom bomb. He was irreverent, controversial and instinctively funny - and completely unique.
He was also an incredible singer, dancer, and impersonator. One of his most successful impersonations was the King himself, Elvis Presley.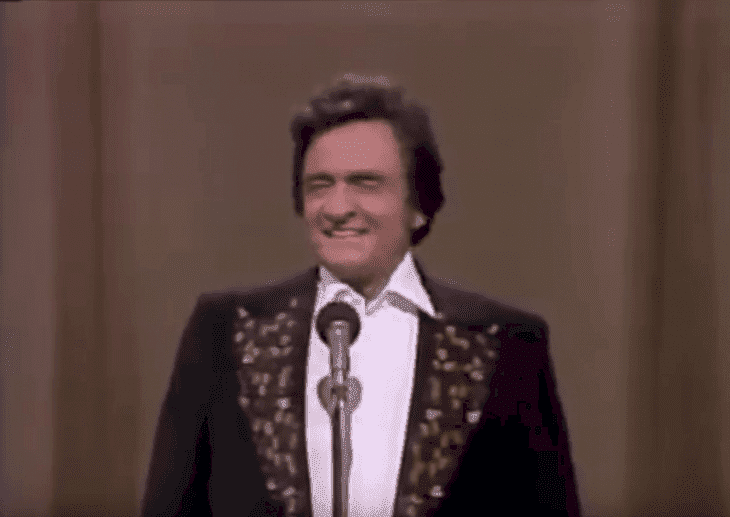 Source: YouTube/ Orville Morris
GUESTING AT "JOHNNY CASH'S" CHRISTMAS SPECIAL
In 1979, audiences of Johnny Cash's Christmas special were privileged to witness an incredible moment in entertainment history. The legendary Johnny Cash introduced Kaufman as Elvis' favorite Elvis imitator, and the comedian showed them why.
Sadly, just four years later, in 1984, Andy Kaufman would pass away of lung cancer. He was just 34.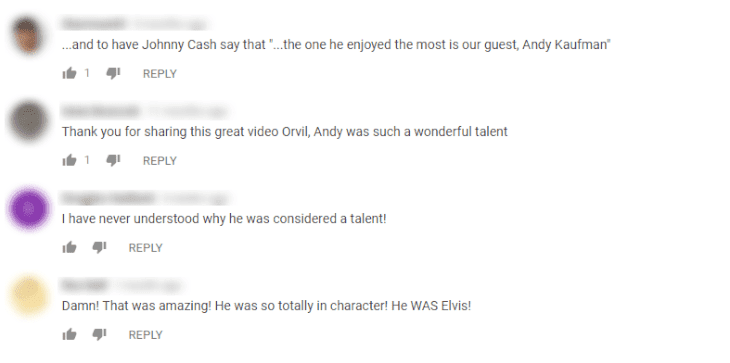 Source: YouTube/ Orville Morris
THREE LEGENDS ON ONE STAGE
Elvis Presley had passed away in 1977 of a heart attack at the age of 42, but that evening Kaufman brought him back to life. He quickly donned an Elvis wig, a shimmering white suit, and grabbed a guitar. And when he turned around to face that audience, he was Elvis.
AN EERY TRIBUTE TO THE KING OF ROCK 'N ROLL
Kaufman didn't so much imitate as channel Elvis. From the signature lip curl to the hip-shuffle and mannerisms he was Elvis to a "T." And then he started singing.
Kaufman sang "That's When Your Heartache Begins," from Elvis first-ever recording, and closing their eyes, for one magical moment the audience could have believed the King had returned.
Read more on Twitter Amomama USA.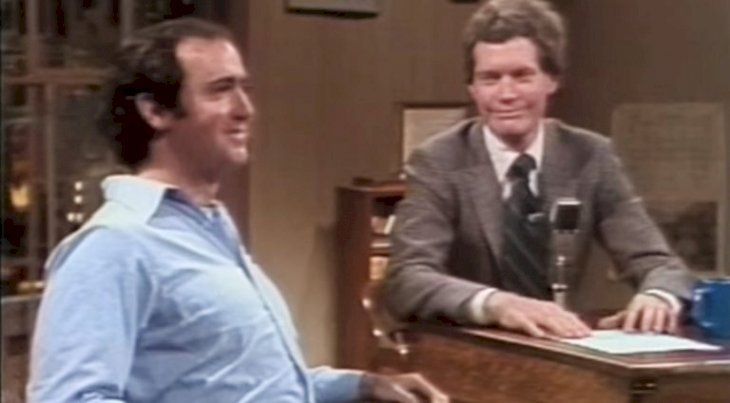 Source: ClassicCountryMusic.com
A BRILLIANT CAREER CUT SHORT BY TRAGEDY
Sadly, just four years later, in 1984, Andy Kaufman would pass away of lung cancer. He was just 34.
Shocked fans refused to believe Kaufman was truly dead, and to this day the rumor persists that the comedian faked his own death.
Kaufman was a great influence in shaping modern comedy and often said that he was not a comedian since he never told jokes.
"I am not a comic, I have never told a joke. ... The comedian's promise is that he will go out there and make you laugh with him... My only promise is that I will try to entertain you as best I can."
Andy Kaufman
And entertain us he has. 34 years after his death, Kaufman is still a mythical figure in the world of comedy, and an enduring cultural icon - and he always will be.
In a related story, one of Bruno Mars' first-ever performances at the age of 6 on the "Arsenio Hall Show" in 1991, where he did an incredible Elvis impersonation.
Please fill in your e-mail so we can share with you our top stories!